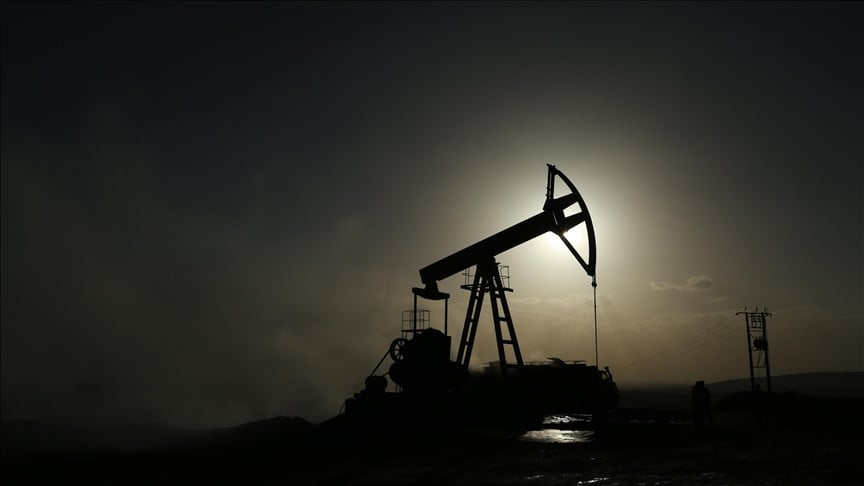 ---
ISLAMABAD:
The United States has suggested Pakistan to follow the Group of Seven (G7) price cap in order to get the best price deal for the import of Russia crude oil, and reiterated its commitment to bilateral energy cooperation under the 'Green Alliance' framework.
In an exclusive interview, State Department Assistant Secretary for Bureau of Energy Resources Geoffrey Pyatt backed the Turkmenistan-Afghanistan-Pakistan-India (Tapi) pipeline and the Central Asia-South Asia (Casa) projects as part of American diplomacy.
Pyatt visited Pakistan accompanied by a multiple-agency delegation to signal the US commitment to a very strong partnership and also to reflect on the important transitional moment that has arrived.
He said that the Tapi and Casa projects were part of American diplomacy to connect regions, adding that Washington would not give up on these projects despite the challenges after the Afghan Taliban returned to power in Kabul.
Pyatt said that the United States supported the vision of regional connectivity. "We saw the benefits of energy security and the benefit for Central Asian countries as they can diversify the options for exporting energy resources," he added.
Indicating that there were more challenges after the Taliban returned to power, he said: "This does not mean we are giving up the vision of regional connectivity. This is a principle of American energy diplomacy worldwide."
In the interview, Pyatt mentioned two significant transitions emerging in global energy. One's Russia, which being the largest oil and gas explorer, he said, had weaponised oil and gas against Europe.
He cited the consequences of the war in Ukraine, which led to a spike in gas prices last year. He said that the spike in prices even began before February when Russian President Vladimir Putin first "weaponised gas supplies" against Europe.
He added that in the current war, Russia would never be viewed as a reliable energy supplier again, and "this has significant implications for every country where energy is important", including Pakistan.
"Pakistan, like Bangladesh, India, and other developing countries, became victims of Gazprom's actions," he said. "Russia is not a reliable energy supplier," he added, speaking about the much-talked-about oil deal between Pakistan and Russia.
Pyatt hoped that Pakistan conducted negotiations with Russia for crude oil supply "as hard as it can" to drive the best possible price, stressing that the G7-Plus post-mechanism on crude oil had set the leverage for Russian oil import to Europe.
"This is a buyer's market when it comes to Russian crude oil, it is a good time for Pakistan to get the best price that they possibly can," he said, emphasising that the best price cap regime with G7 countries was intended to do two things, simultaneously.
"Firstly, the objective is to reduce the resources that Russia gets from its oil and gas, which were going directly to fund the war; and secondly, the objective is to avoid further disruption of supplies in the international market," he explained.
"The policy aims to empower countries like Pakistan or India, who are still doing business with Russia to hopefully make their position stronger in negotiations to get the best possible price."
Regarding the energy cooperation with Pakistan, Pyatt said that Islamabad and Washington had a formal structure for energy dialogue, which was hosted at the Pakistani Ministry of Power.
"We focus on how we can work together to accelerate Pakistan's energy transition to support the Pakistani government's efforts to deliver energy at a cost that is sustainable for the economy and citizens," Pyatt said in the interview.
"Expanding energy access in a developing country like Pakistan is one of the interesting aspects of this energy revolution, which offers solutions for microgrids, off-grids, and rooftop solar energy systems," Pyatt continued.
He believed that there was a "real opportunity" for Pakistan. "We have agreed to prioritise the partnership between private sectors. Therefore, I have visited Lahore to meet with leaders of the business community to see what is happening on the ground."
LNG cooperation
Pakistan has been developing liquefied natural gas (LNG) systems and developing gas as part of its energy mix. In the interview, Pyatt highlighted a "big picture" of energy dialogue, which also included the future of the LNG relationship.
"We have also looked at how we can identify opportunities to grow the presence of American companies and American technology providers in the renewable areas as well," Pyatt said.
He termed Pakistan a good partner with the United States in the LNG area. "In the future as well, we see long LNG partnership as part of the overall energy relationship between our countries," he said.
"We have also talked about the [US President Joe] Biden administration's support for our LNG companies and support to recognise the United States as an LNG exporter, which has a role for years to come," he added.
"I've talked with the CEO of the American company, Excellerate, which is already a floating regasification terminal in Pakistan," he said.
"American companies are strong partners, and there is a possibility for us to do even more together …," he added.
Electric cars
About his meeting with Prime Minister Shahbaz Sharif during his visit, he said that his message was loud and clear that the Pakistani government was committed to an energy transition shift to renewables that fitted the vision of the Biden administration.
He said that every market was evolving in a slightly different way, but one thing was clear that the electrification of vehicles and transport was happening in Pakistan. "It is going to happen much faster than people are expecting," he believed.
"So I have discussed cooperation in the area of electric cars with Pakistan and announced $500,000, a half-million dollars, in new US government funding for LUMS," the assistant secretary of state said.
"We have a particular opportunity in places like Pakistan and [we are] interested to hear from the team at LUMS about how they are developing their own battery configurations," Pyatt added.
"They have written the internal operating software for the power packs there at LUMS. It is clear that the market is coming," he said. "I have talked to the government about other efficiency measures like … savings from gas water heaters," he said.
He saw a natural synergy between Pakistan and the United States, stressing: "We are committed to building this energy cooperation as a pillar in the relationship between the two countries."
COMMENTS
Comments are moderated and generally will be posted if they are on-topic and not abusive.
For more information, please see our Comments FAQ