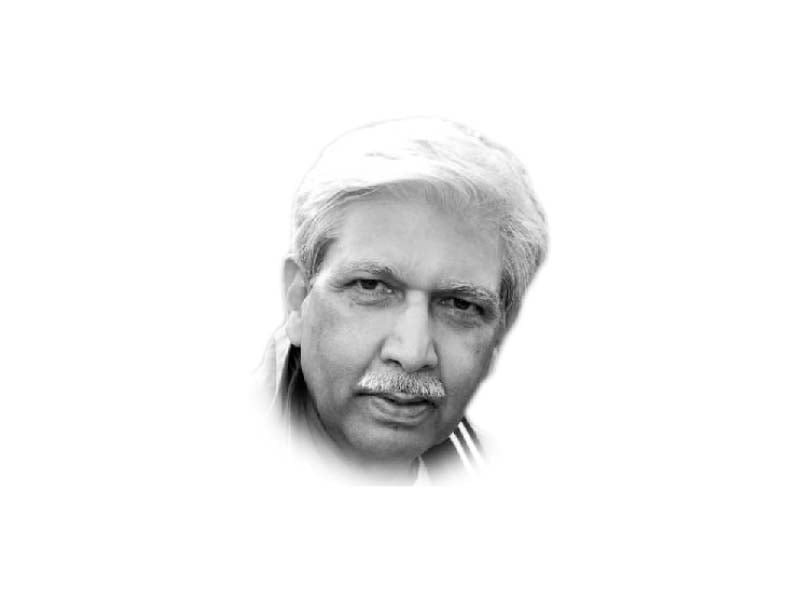 ---
Treasury is more reflective of its true correlation. What is bought with public money — the treasury will pay for what the chief executives or their representatives wish to present to visitors — belongs to the state and is from the state. Similarly, what is received by any government official must also belong to the state. When you don't declare what you receive and keep it by the side, you steal off the state. It is that plain an enunciation. Stealing off the state entails punishment and prison. Toshakhana has rules. You just can't present anything to anybody. An amount is authorised in a government letter to spend on intended gifts. Government's principal finance officer — the secretary finance — will sign and clear the expenditure before it is incurred. This applies across the government, in any institution and ministry, across the board. A permission to spend is authorised by the competent authority which in each case is the principal accounting officer of a ministry but after an authorisation has been received from the secretary finance.
Are these violated? Certainly, when a chief executive is so invested in his opposite number that he may seek a relaxation in the amount to be spent on a particular gift. The Chief of Protocol at the Foreign Office who is the principal accounting officer for all matters at the level of head of the government and state will then seek a special permission to enhance the amount as a one-time exception by the Secretary Finance. Briefly then, it is all in the books on what to purchase, how much to purchase it with and what to receive and how to dispose it off. The CP at the FO and the Cabinet Secretary are the executors of the policy when dealing with foreign governments and their gifts.
Yet we err and err big. Why men and women at this level, of this class and prestige, are so fallible? The more gifted and exceptional they are, greater is their fall from glory. Greater the equanimity in their person, more are the chances that they may shun the lust. Mostly though, a little thief peeps from under every cloak that the King adorns. This is human psyche and a strange one, impossible to explain. Why do men of such genius and brilliance stumble at most innocuous moments? Upbringing? But how do we qualify perfect upbringing? Bigger the man, bigger the loot. Stories from the Evacuee Trust Board fill our foundations as a nation that seems to fail every test of moral compass. We haven't course-corrected from that point, ever, as a nation, to be at where we are today. Toshakhana is a continuation of the same fable under a leadership of even weaker mettle.
Soon after independence, a certain ambassador from within Quaid-e-Azam's closer circle was caught carrying undeclared diamonds in his pocket at a foreign destination. Surely, the upbringing would have been right in this case. Which tells me there is more to understanding human fallibility. Greed and the urge for more is inherent in human vulnerability. A more qualified system of checks in rules and laws if strictly observed can keep this lust controlled. Where the entire system is pliable and corrupted, avarice dominates all logic and control mechanisms. The list of beneficiaries from the Toshakhana at the terms shown amply illustrates how power and access to riches fells the mighty. There are no angels here.
A typical case is of Shaukat Aziz, the former prime minister who I admire for many other reasons, is at the top of the list with his wife. When one takes a long view of our current predicaments as a nation, away from the Toshakhana, one has always felt the gaping inadequacies in the leadership and attributes needed for moving a nation of 220 million underdeveloped souls on the path to progress relevant to the needs of the twenty-first century. One seeks attributes of intellect, knowledge, exposure, wide base of experience, knowledge about technology, how the world of finance, politics, power and empowerment intersect and where all and how can these be leveraged in the interest of the country as we struggle to find a way out of our existential morass. I firmly believe we haven't yet had a leader in the existing crop with most if not all of the attributes to enthuse sufficient confidence to be that man of the moment. Their inadequacies reek of crass incompetence and shroud in debilitating pettiness. That they fall back to extortionist gains for mere tribal and familial advantage is only the consequence. They don't know any better. All they know and seek is power without knowing what to do with it in the interest of others — state and its people.
First inducted as the finance minister in Musharraf's technocrat government, Shaukat Aziz quickly moved up the ladder to become the elected prime minister. A banker by profession, Aziz was especially well read and even better informed. He was a man of modern times which included technology and finance. He paved the way for a freer banking environment, proliferation of communication related technologies and changed the market around these three emerging realities of modern economics. From the dismal 90s to the blossoming first decade of 2000s, it was quite a change in the fortunes of our country where economy had remained mired in conventionalist ways. Based around his inherent strengths he was decisive and clear-headed. That the economy turned largely more consumptive than growth-oriented proves the point of the inability among those who followed to change the prescription when it was needed.
In my numerous interactions at the professional and technological levels when presenting to him or in his presence I was always surprised by his level of knowledge, inquiry and assimilation of issues and subjects which even the best among us would have a difficulty understanding. He was also very sharp and savvy to limit his involvement if the President was around — more in due deference but I always felt as a suitable convenience too. From a man of his stature, one expected unreserved inquiry and engagement. He was clearly more qualified in dealing with absolute power.
Most declarations to the Toshakhana were during his tenure as the prime minister as were also indeed the number of gifts that were bought out by him after declaration. It is derogatory to be lured by such easy convenience based on one's position even if all legal formalities — frivolous at best — were followed. It has been equally disappointing to see the name of Shahid Khaqan Abbasi in the list. He is another, one hoped to pin the promise on as the nation struggles through its most testing times. Why do people of such extraordinary talent fall for such trivial and momentary greed? Almost all fail the test of integrity and freedom from over-indulgence.
Published in The Express Tribune, March 17th, 2023.
Like Opinion & Editorial on Facebook, follow @ETOpEd on Twitter to receive all updates on all our daily pieces.
COMMENTS
Comments are moderated and generally will be posted if they are on-topic and not abusive.
For more information, please see our Comments FAQ