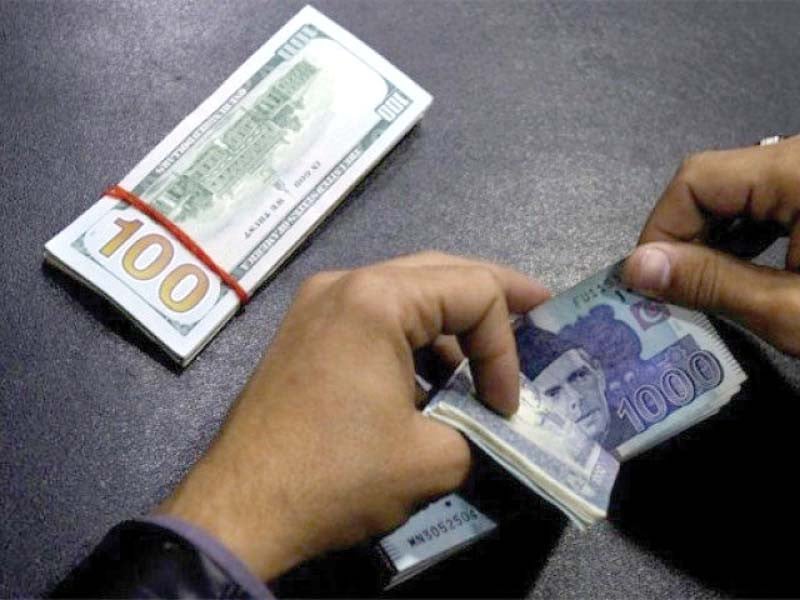 ---
Amid uncertainty surrounding the outcome of the ongoing talks between Pakistan and the International Monetary Fund (IMF), the Pakistani currency hit a new historic low as the US dollar closed at Rs276.58 in the interbank market on Friday.
The domestic currency fell by almost 1.89% (or Rs5.22) to a new record low of Rs276.58 against the greenback, as compared to Thursday's close of Rs271.36, according to the State Bank of Pakistan (SBP).
Meanwhile, the US dollar closed at Rs283.2 in the open market, rising Rs12.45 since yesterday's close.
The rupee had lost 0.93% in the interbank market and dropped 0.18% in the open market during trading the previous day.
Analysts said that the IMF has continued to remain tough with Pakistan in the ongoing talks to ensure its prerequisite conditions are implemented. The lender has demanded political consensus on the resumption of the loan programme and has also rejected the government's circular debt plan.
No relaxation in the IMF's conditions have been made despite the government's repeated requests. This continues to destabilise financial markets leading to economic uncertainty.
The government has, however, assured the global lending institution that it shall implement all of its conditions. The ongoing 10-day talks will end on February 9, 2023.
Also read: Economic challenge at this moment is unimaginable, says Shehbaz
The country's foreign exchange reserves held by the central bank have decreased by 16.1% to $3.09 billion in the week ending Jan 27, which analysts say cover less than three weeks of imports.
The State Bank of Pakistan says the drop in reserves was due to external debt repayments.
Earlier today, Prime Minister Shehbaz Sharif said the International Monetary Fund was giving finance ministry and economic team a tough time over unlocking stalled funding from a $6.5 billion bailout, at a time of "unimaginable" economic crisis.
Hours after his remarks, the rupee hit a record low against the US dollar in a steep slide since last week.
The local currency has dropped 16.5% since the artificial cap was removed last week to leave the rupee's value to be decided by a market-based exchange rate regime.
The rupee also shed 2.65% against the US dollar on the open market, according to the association of exchange companies.
(With input from Reuters)
COMMENTS
Comments are moderated and generally will be posted if they are on-topic and not abusive.
For more information, please see our Comments FAQ