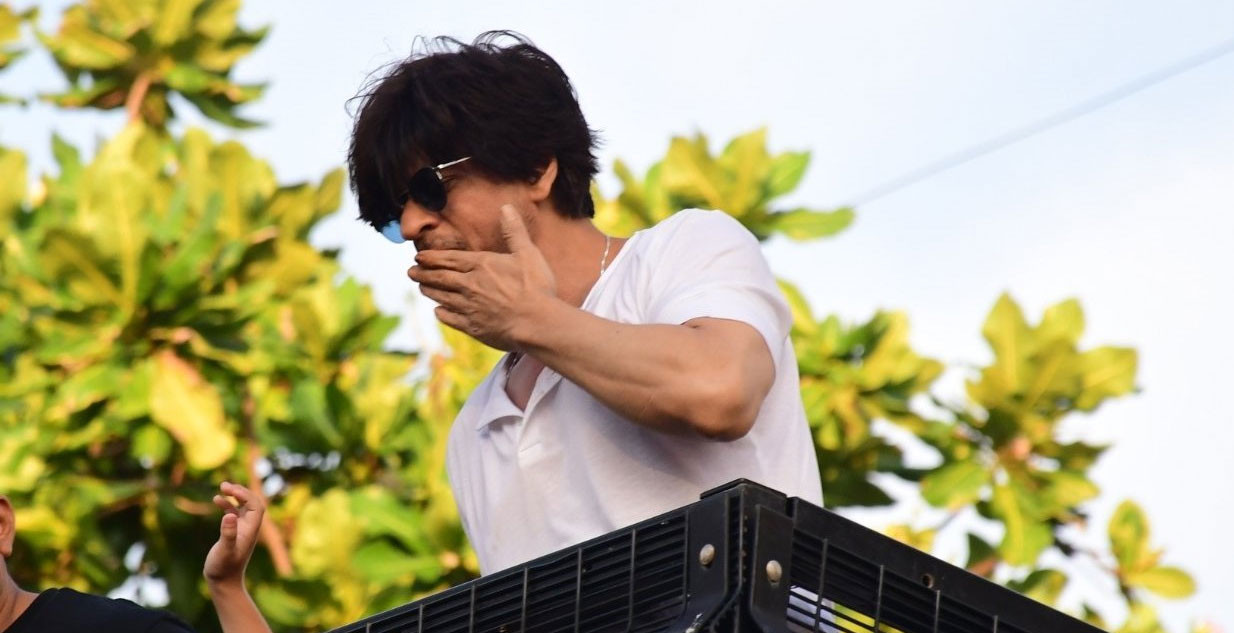 ---
The SRK phenomenon: Why King Khan could very well be the last superstar of India
With wit, charm and unbelievable charisma, the Bollywood actor has managed to keep the audience hooked, 35 years on
---
KARACHI:
Every year on November 2, a sea of people swarm Bandra in Mumbai, hoping to catch a glimpse of their favourite superstar. As if from a scene of his 2009 film Billu, Shah Rukh Khan emerges from a guarded expanse – waving, folding hands and sending flying kisses as he greets thousands of his fans.
Mannat has fast become one of the most popular tourist attractions in the city because of Khan's undisputed reign. There are always, at the very least, hundreds of Bollywood fans stopping by to click a picture right outside the star's residence. In his three-decade-long career, Bollywood's King Khan has proven his mettle time and again – the accolades and honours he has received globally are a testimony to the same.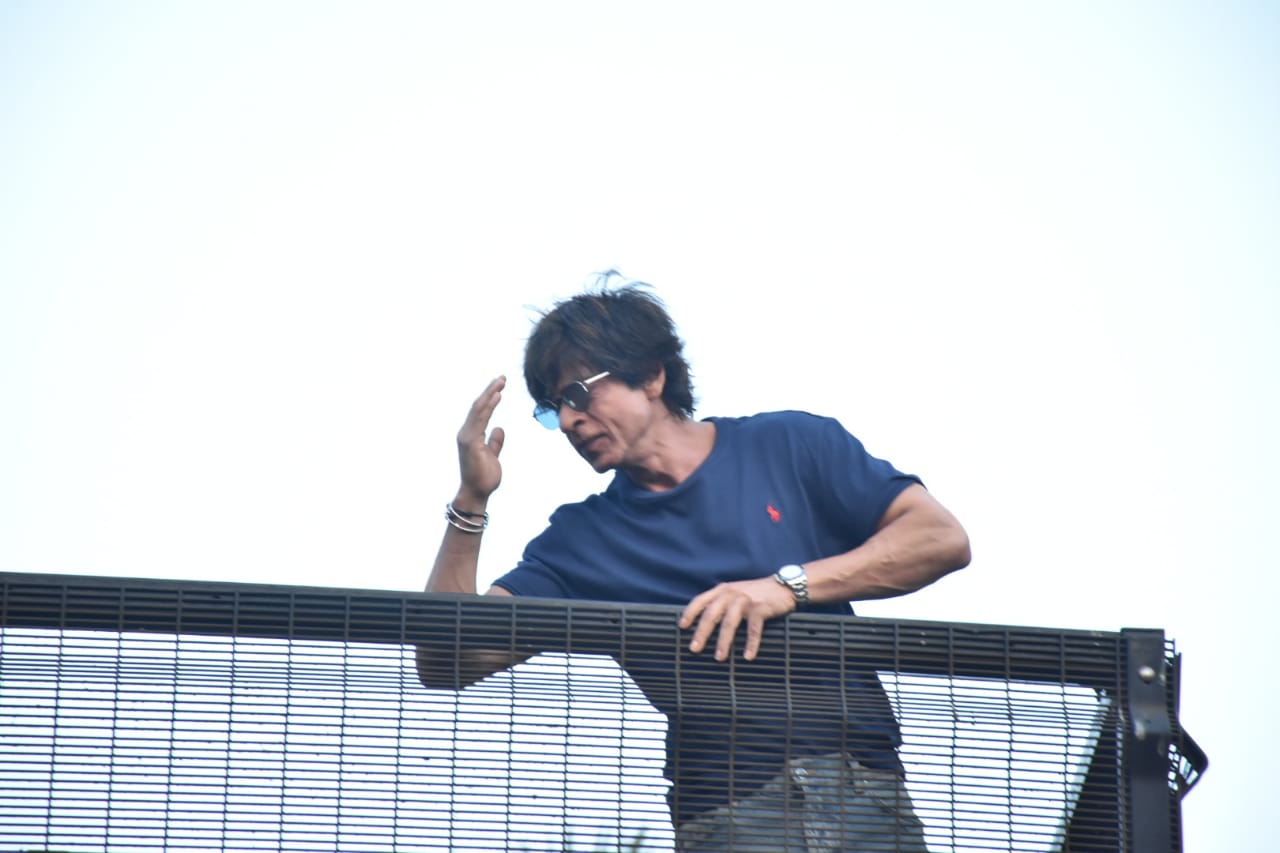 From essaying the perfect chocolate lover boy to an antagonist plotting the deadliest of attacks, Khan has managed to keep the audience hooked, 35 years on. There's something about him, no doubt there. The actor, 57, as many would say, is the very last superstar of India.
The wit, the charm, the charisma
In this fast-paced, technology-driven world, it's arduous to keep the attention of fans intact. But Khan, with his wit, charm and blinding charisma, has managed to keep the fandom alive despite a four-year hiatus from the big screen. His latest offering, Pathaan, has minted over INR1 billion worldwide in the first two days of its release. The queues at the cinemas kept getting longer as the anticipation of watching their treasured artist onscreen grew.
A video of the aforementioned film's screening in a Mumbai cinema went viral on social media, where the audience could be seen shaking a leg with King Khan as the credits rolled. "This is the kind of power he has over his fans," Sameer Sewak, a Dehradun resident tells The Express Tribune in a Zoom conversation. Sewak, like millions of others, grew up watching Khan's films. "The first film I watched of Shah Rukh Khan was Baazigar. The first film of his that I watched in a cinema was Dilwale Dulhaniya Le Jayenge."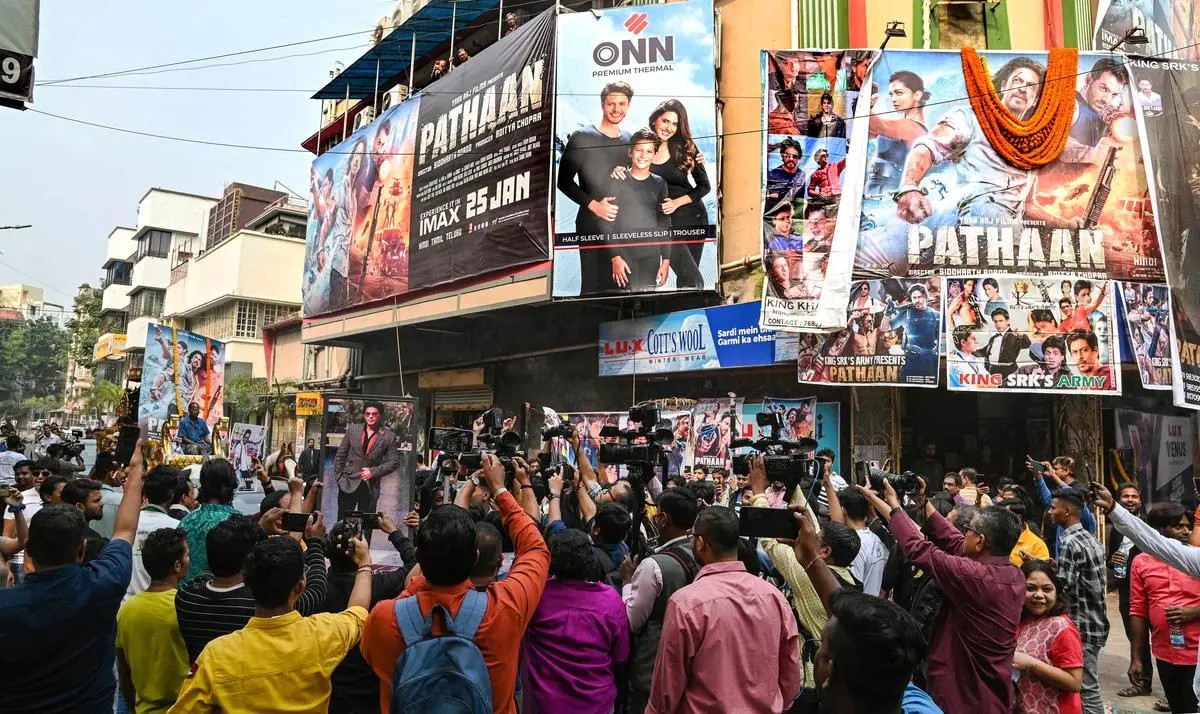 For Khan's latest, Sewak took a day off from work to watch Pathaan on its second day. "It's hard to just share one aspect of his appeal to people. I think it's different for every individual. For instance, there are actors who resonate better with the intellectuals, others have more relatability to a common Indian. But I guess Shah Rukh Khan is just everyone's favourite. My friends who have been doing their PHDs, friends who are software engineers are die-hard Shah Rukh Khan fans, my maid loves Shah Rukh Khan, and an Uber driver loves him just the same. He just has this command over Indians, their hearts and culture like no other actor has."
Adding, Sewak draws a common comparison. "I think one Indian actor that comes close to his stature is Salman Khan. But Shah Rukh with this global following surpasses his counterparts by a mile. I think nostalgia also factors in when we talk about why Pathaan worked. Zero didn't have this sort of reaction, maybe the hiatus also worked in his favour. Even though he has played a soldier in the film, if we look at his career graph, he has this softness about him onscreen. The way he delivers dialogues, the way he treats his female counterparts on and off the screen. He's just the epitome of grace."
Daniyal Malik, a Pakistani Shah Rukh Khan fan residing in Dubai, caught Pathaan's first-day show in the city. Like Sewak, Malik too, grew up watching Khan's romantic flicks. "No one comes close to him," he tells me over the telephone.
"Shah Rukh Khan's chocolate boy persona has reigned the screened for years and with Pathaan's tremendous turnout, it's evident he's well received in characters other than his quintessential Rahuls and Rajs. As Pathaan, you see Shah Rukh Khan as a more mature, more seasoned star. He's not playing himself but a character who gels well with his surrounding artists. It was a treat to watch."
Khan's patriotism put to the test
While Khan is often branded the title of the biggest Indian superstar, he has had his fair share of criticism under Narendra Modi's far-right Hindu regime. The actor, whose work comprises several staunch patriotic offerings, has to consistently demonstrate his nationalism after being needlessly dragged into controversies pertaining to his faith.
Last year was a trying one for Khan. With his firstborn detained in a phoney drug case, the actor was challenged like never before. With little to no support from his peers in Bollywood, the Dilwale star kept his head down while facing the issue at hand with a cool and composed demeanour. To this day, Khan has not commented on the matter.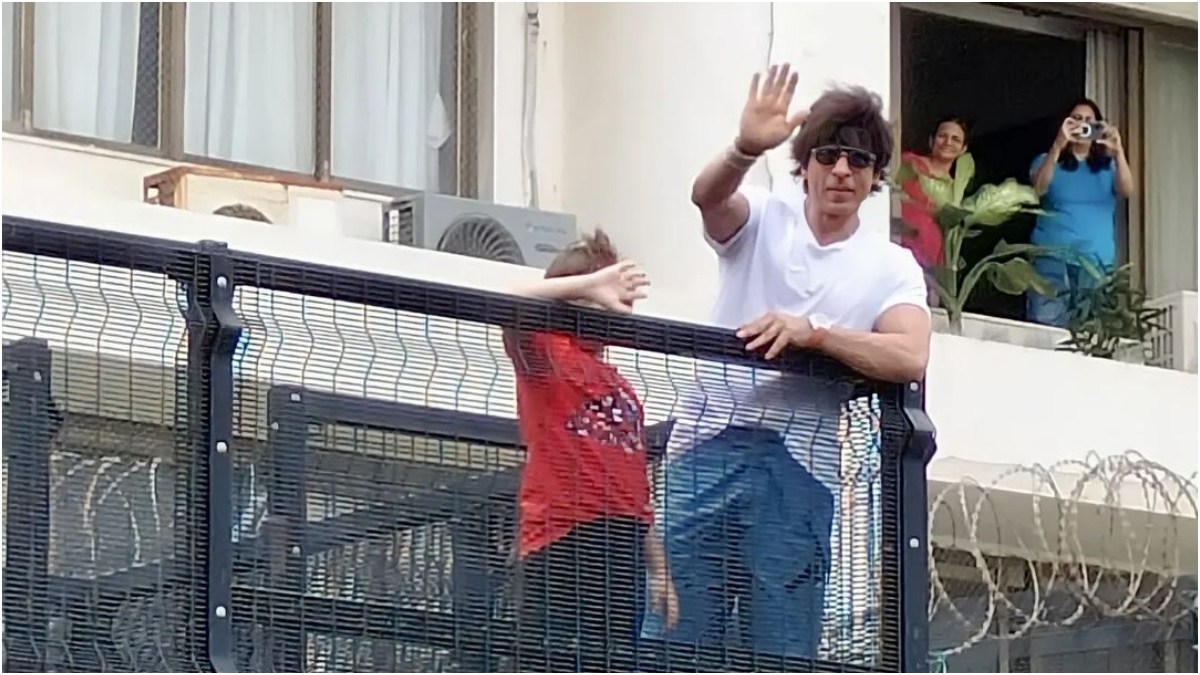 When it came to his big comeback, the ruling party's leaders came out and started yet another propaganda against Pathaan. Khan ended up receiving death threats as several rioters stormed cinemas to halt the release and screening of the Siddarth Anand directorial.
"It's quite surprising how the propaganda was spread out on social media," said Sewak, as he assured that Khan's stardom remains very much intact. "I don't think it matters. It has affected some people. The said propaganda has been spread through society as well. It's rather easy to spread hatred in this day and age. The information is shared and without fact-checking, that's what people imbibe." Sewak shares that all the effort to malign Khan's image by BJP has gone in vain. "Cinema touches your heart in a way, propaganda can't. He is just above all this. People might be right-wing but they still love Shah Rukh Khan," he continues.
"You have to understand," Priyadarshini Pant, a 32-year-old finance professional from Ahmedabad remarks. "It's very challenging for actors to stand against the state. They're the soft power of this country and they eventually face the brunt of it all."
Khan has often been called out for not voicing his support for the Muslim minority of his country and the continued atrocities against them. "Despite being married to a Hindu woman, he has faced ample backlash during all these years. He's been the focus of media to share his stance while choosing either BJP and the Muslims in India," she continues. "Shah Rukh always had his own way of addressing pivotal issues; be it his wit or his sarcasm, he had this way of making his thoughts known. But I think if we reflect over the last several years, he has become less vocal about political affiliations. And I don't blame him."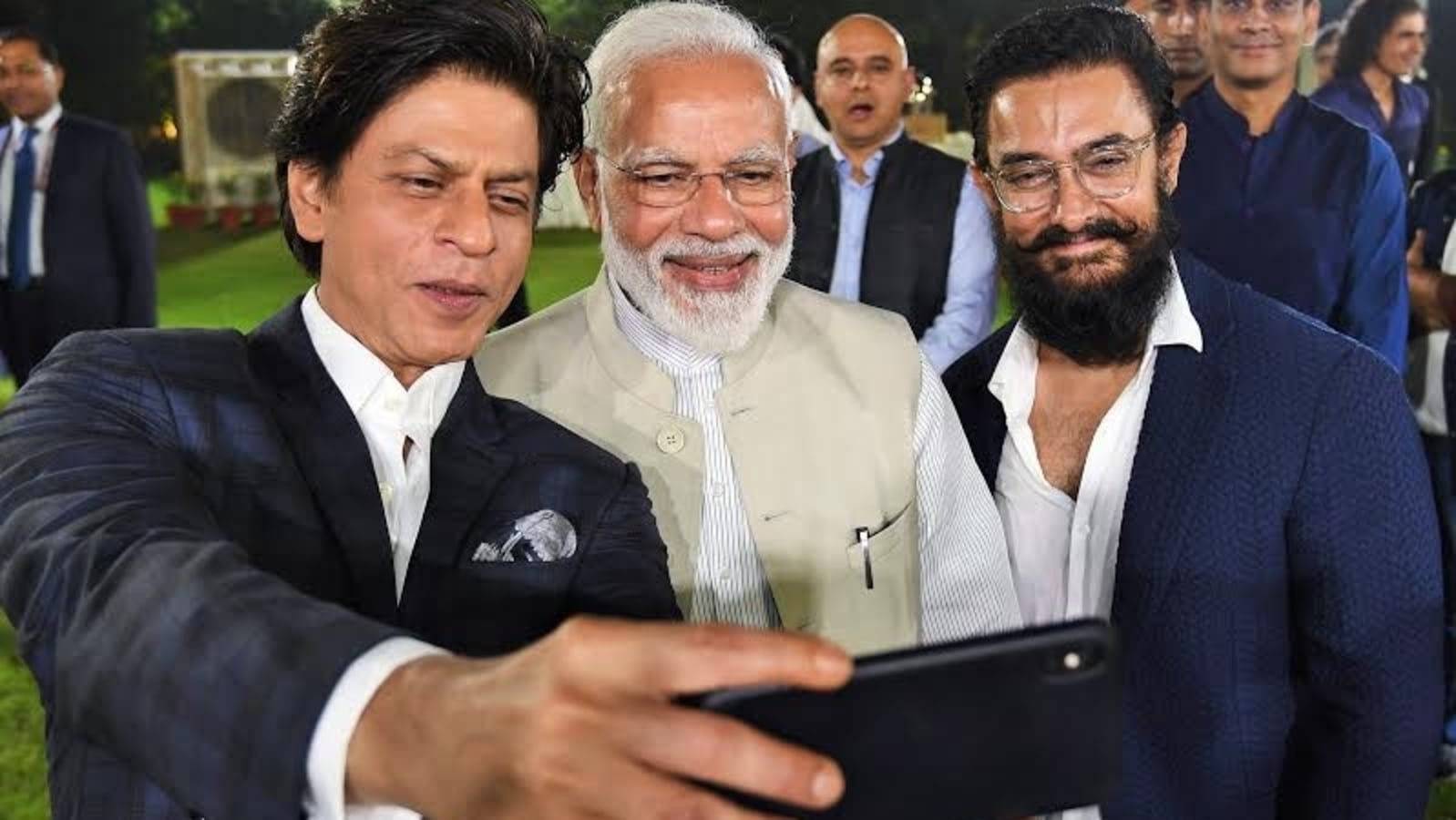 Pant adds that as fans we have "put Shah Rukh Khan and the other Muslim stars on a pedestal." She says, "I don't think expecting activism from these actors is fair because, at the end of the day, they are still a minority. Living in this country as an Indian Muslim, even with privilege and wealth, is life-threatening. The mainstream media is controlled by the state, anything the actors say could be over analysed or misconstrued."
Speaking about the prevalent Boycott Bollywood trend, Pant comments that films like Darlings, and Laal Singh Chaddha are called out while propaganda offerings such as The Kashmir Files get a clean chit.
"Doesn't this tell you everything you need to know about the current environment here?" she laughs. "It's all very sensitive. People love extreme narratives; they eat them up and gobble them right down. But despite the obvious smear campaign against Pathaan, I am very glad that the film has received the response that it has. It is a clear indication that no matter how much the right-wingers try, they can't dull Shah Rukh Khan's shine."
'Bollywood would always need SRK'
For someone who has followed Khan's work since the beginning of his fruitful career, SRK's transition has been rather turbulent.
"You know I have to say this," Sewak adds, "Even though Pathaan has become this big phenomenon, I would always prefer romantic Shah Rukh. I am not particularly fond of this avatar but I think since he is at that stage in his career where he is more comfortable experimenting with his roles, I appreciate that he's trying out new things."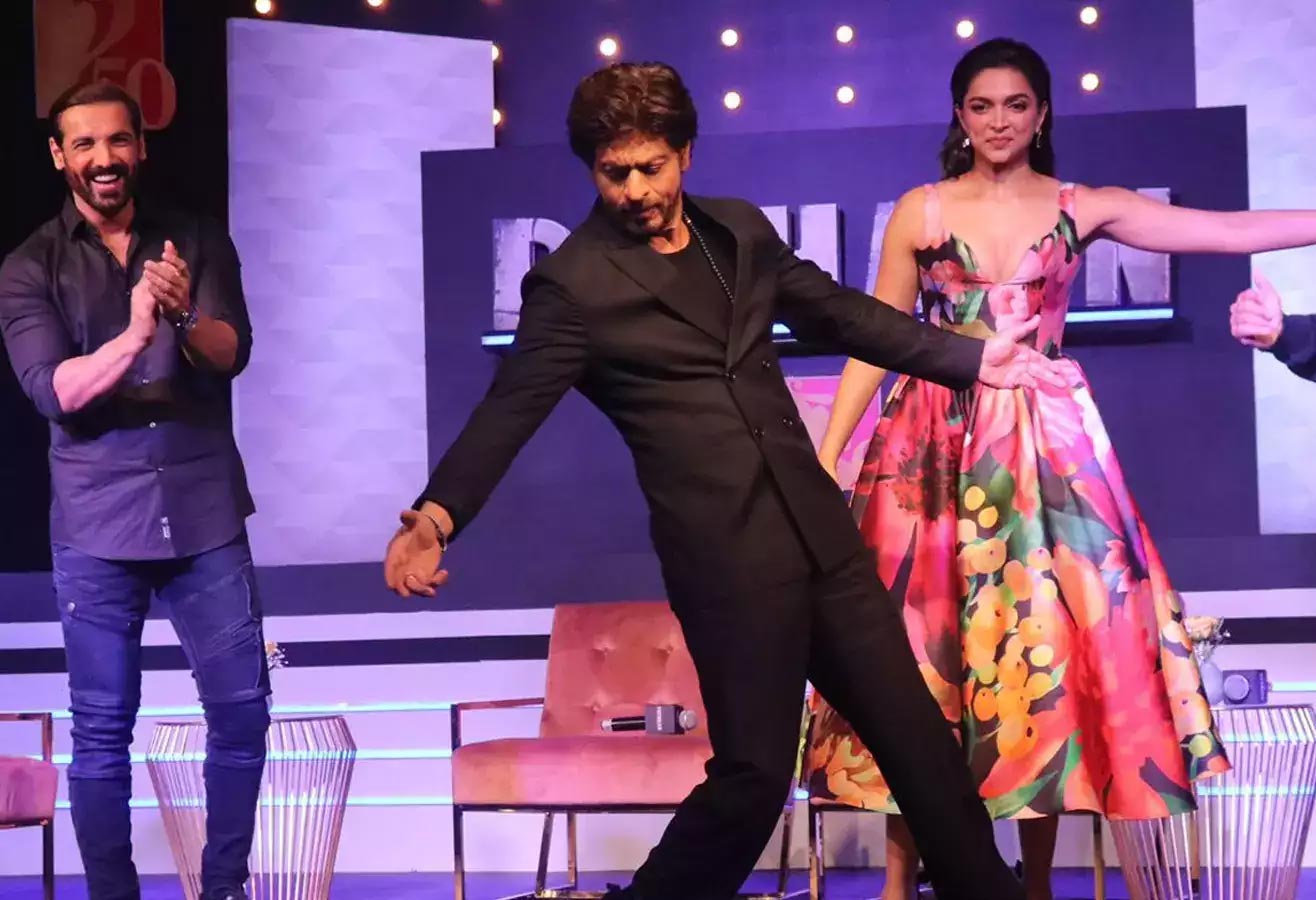 Pant adds, "To me, there's no method to Shah Rukh Khan's madness. He could work in a terribly scripted film, look at Zero, and can still pull the audience. But I would want him to carefully choose projects." However, she hopes to see Khan in more age-appropriate roles. "He should opt for those, you know. Might actually work out in his favour. He's King Khan after all. There's no rationale when it comes to fandoms. They'd watch just about anything he stars in."
If there's one thing that's certain, it's that Bollywood should be nowhere near done with Khan. "The industry needs him to keep the numbers going," Malik rightly says. "There's no Bollywood without Shah Rukh Khan."
Have something to add to the story? Share it in the comments below.