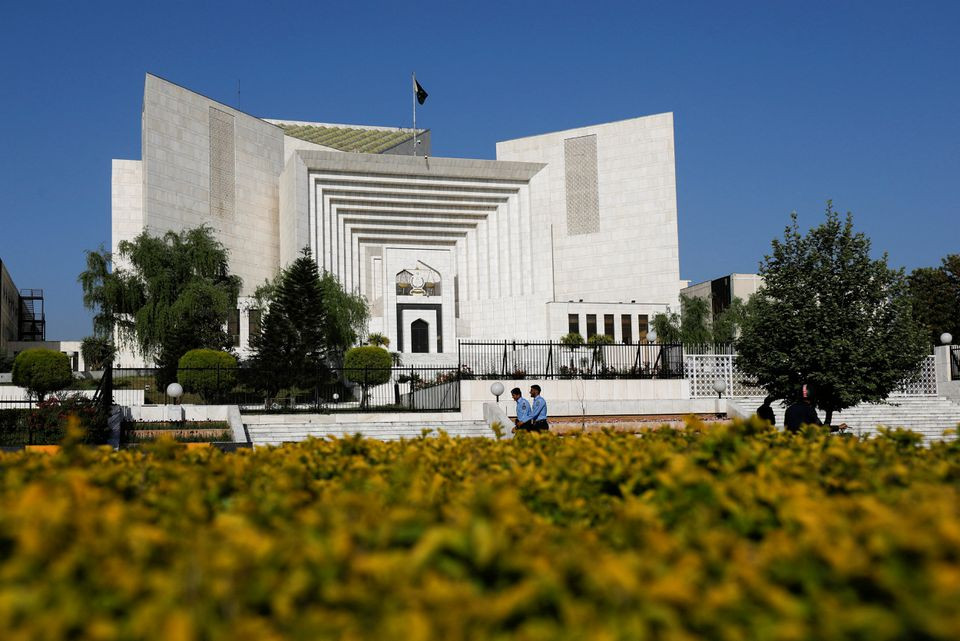 ---
ISLAMABAD:
The Pakistan Bar Council (PBC), the apex body of the country's lawyers, has decided to revoke the licences of three Supreme Court judges and resolved to ban law practice by family members of the superior courts' judges at their home stations.
The names of the three former judges, including a former chief justice, were restored on the 'Roll of the Advocates of the Supreme Court', following their retirement. As per law, the Supreme Court judges cannot do legal practice but they obtain the license for other legal work – arbitration and consultation.
There were two views in PBC enrolment committee regarding the restoration of the licences. Previously, committee then led by Justice Asif Saeed Khosa, declined former chief justice Anwar Zaheer Jamali's plea for the restoration of his name on the 'Roll of the Advocates'.
It is learnt that a recently retired judge had submitted a plea before the PBC enrolment committee, now headed by the senior-most Judge of the Supreme Court, Justice Qazi Faez Isa, regarding the restoration of his licence.
However, because of the conflicting views on the matter, the enrolment committee referred the plea to the PBC General House. The General House, in a meeting on Wednesday, not only dismissed the plea but also decided to issue show-cause notice to three retired judges for revoking their licences, too.
The house took up various agendas items. It also resolved to ban the practice by the family members of the superior courts judges at home station. The house, by a majority vote, elected Haroonur Rasheed as its new vice chairman and Hasan Raza Pasha as new chairman of the Executive Committee.
During the session, Munir Ahmed Khan Kakar raised the objection, saying that the PBC was a symbol of the Federation but since the last three years there was no nomination from Sindh and Balochistan had been made.
A statement issued by six members, belonging to the Professional Lawyers Group, which is known as Hamid Khan Group, stated that they staged walkout from the house against this "discriminatory" treatment.
"This seriously violates the concept of Federation and increases the sense of deprivation amongst the lawyers of Sindh and Balochistan. Upon this we the following members of PBC walked out as a protest against this discriminatory treatment," the statement said.
The PBC also condemned the arrest of Pakistan Tehreek-e-Insaf (PTI) senior leader Fawad Chaudhry, who himself is a Supreme Court advocate. "We believe that every citizen has a right to be treated as per Law and Constitution. We also demand his immediate release from these trumped up charges," it said.
COMMENTS
Comments are moderated and generally will be posted if they are on-topic and not abusive.
For more information, please see our Comments FAQ