 ---
A doze of Taha G: Why the 'Dou Pal' singer's melodies live rent free in our minds
Taha Gurwara has carved a name for himself in the local music scene as the electro-pop lover boy
---
KARACHI:
Taha G, short for Taha Gurwara, has become one of the most sought-after performers in Pakistan since releasing Dou Pal, Dil Kay Isharay, and Mann Mein Tu. With the amount of love ditties to his credit, he has carved a name for himself in the local music scene as the electro-pop lover boy. His catalogue boasts a variation of quirky, wise and often times, angsty numbers too. But of course, romance sells, and Taha makes the most of it.
Living "rent free" in our hearts since 2019, it would seem as though the Ghalib crooner has frolicked his way to the most-heard lot of young artists today. But truth is, he has been consistently releasing music for three years now, sometimes, without even giving it a second thought. And one wonders – why? "My music journey started six years ago. I was 20 and dropped out of university due to financial reasons. I was just depressed and didn't know what to do. That's when a friend gifted me this guitar and I started singing covers," Taha shares with The Express Tribune.
The singer sits across his work table in a cozy small room decorated with pieces of his artwork. "I, uh, make these," he tells me, rather hesitantly. Taha's stage persona is grand and peppy. He knows how to lift a crowd without even lifting a finger. He's also known to throw his accessories at them without getting hurled a bottle at. But in his busy little room-cum-studio, Taha is reserved and humble. "I feel like my music journey is slowly headed where I want it to be, where I can make people happy and make good money for myself too," he reflects.
Factory-producing music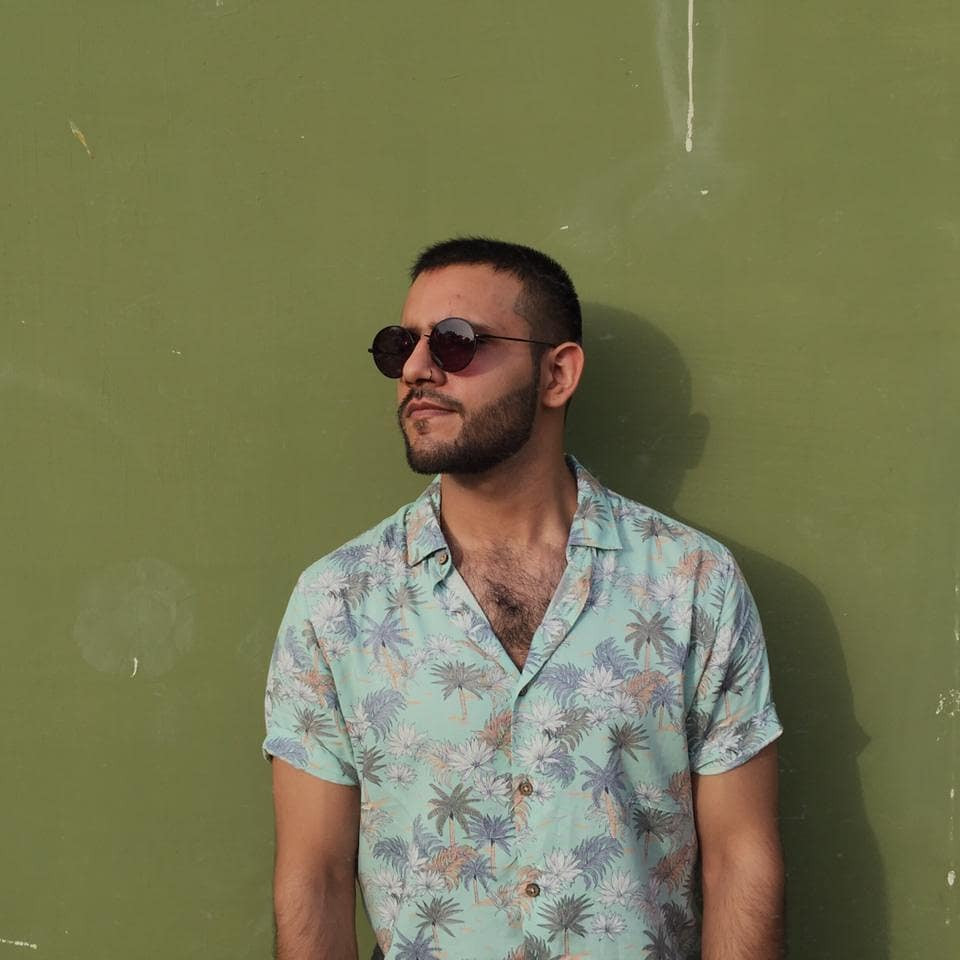 "I wouldn't say I'm a new kid on the block. But I feel like lately, my music has been resonating with people," Taha maintains. "It may have to do with the improved quality of my sound. Perhaps even Pakistani listeners opening up to new genres. It is also because I've been constantly releasing music. In 2020, I put out a song every other month. Last year alone, I released 10 songs. That has really helped in keeping my name out there," he adds.
Taha's songs are doused with saucy one-liners. The lyrical innuendos have become his signature of sorts. From "Kyun hota mujhe itna pyaar bey / kyun bangaya tu ab azaab re," to "Be emaan, khudse hua, phisalta rehta mein / Yeh pyaar, jaisay sharaab ka chaska lagta hai," Taha's repartee is clever and crisp. But about why people connect to his songs so easily, Taha thinks, "I think the simple language attracts people. The melodies are also annoyingly catchy."
The 27-year-old proudly admits to being a hopeless romantic, too. "I am a very romantic person. I fall in love quite easily, actually. Up until now, most of my songs were for this individual. Now, I'll probably have to write for someone else," he chuckles. "I write love songs because that's what I know best."
Sometimes, Taha goes overboard with his cheesiness but he also has no qualms about factory-producing run-of-the-mill numbers so long as they keep the crowd rolling. "Some songs obviously don't work as well as others. That brings me down but that's part of the process. If you don't release music, you will never know. Sometimes artists refrain from expressing their feelings because they're afraid their fans might not resonate with them. But what if they do? So, I don't overthink it," says Taha.
"And it's a different age. People tend to forget you. If I am someone's favourite today, tomorrow, someone else might take my place."
Dilemmas of digital-age performers
Asked if modern-day artists' attempts to constantly chase virality has affected the quality, and more importantly, longevity of music, Taha opins, "Yes and no. I feel, whatever songs someone listens to today and vibes with, they eventually go back to them. Maybe not the very next day. Maybe a couple of days, weeks or months later. That's just how it works. Hence, I feel the timelessness of music will never go away. Even something like Hasan Raheem's Peechay Hutt will continue to play at parties and eventually, people will have developed that sentimental attachment to it and they will come back. Dou Pal is the same."
But Taha admits that "it unfortunately is all about the traction in today's musical landscape." While he personally feels it shouldn't be, G's virtual listenership has translated into a live one, and that makes relying on streams a worthwhile experience for him. "People at my gigs now know and sing almost all the songs along. It's such a surreal feeling."
With the growing popularity of electronic and techno sub-genres, Taha also shares his two cents on the impact that's had on concert-going experience in Pakistan. "I feel both audience tastes and artistic preferences have evolved for the better," he says. "People have always gone to concerts with the intention to dance and have fun. But music has now become the focus. It's always about the beat until a sad song starts playing. Then everyone wants to sing along."
---
Have something to add to the story? Share it in the comments below.