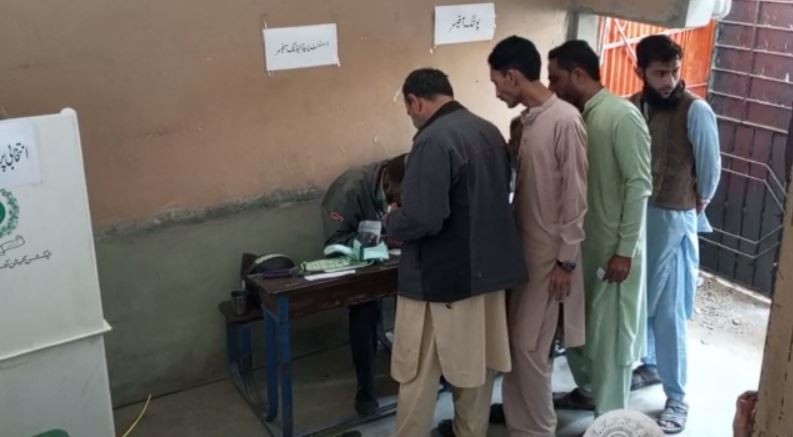 ---
KARACHI:
The Election Commission of Pakistan (ECP) on Tuesday released the final results of 229 out of 235 union committees (UCs) in Karachi where local body elections were held on January 15.
The results of six UCs have been withheld due to complaints and recounting requests.
According to the final results, Pakistan Peoples Party (PPP) won 91 UCs, Jamaat-e-Islami (JI) 85 and Pakistan Tehreek-e-Insaf (PTI) bagged 42.
In district East, Jamaat-e-Islami won 19 seats, PPP secured 14 and PTI won nine seats while the result of one UC is on hold.
In district West, PTI and PPP clinched nine seats each while JI and JUI won five and two seats, respectively.
The results of five union councils in the district are pending, while polling was not held in three UCs due to the death of candidates.
According to the results in District Central, JI came in first with 37 seats, PPP second with four and PTI third with one seat while polling was not held on three UCs.
Also read: PPP defies predictions as JI stages Karachi comeback
There are 246 UCs in Karachi, however, election was held in 235 UCs due to the death of 11 candidates. The election of mayor requires 124 votes.
Initial results issued by the ECP on January 16 had showed the PPP won 93 UCs, Jamaat-e-Islami bagged 86 UCs, and the Pakistan Tehreek-e-Insaf (PTI) clinched 40.
The Pakistan Muslim League-Nawaz (PML-N) won in 7, Jamiat Ulema-e-Islam-Fazl (JUI-F) in 3, Independents in 3, Tehreek-e-Labbaik Pakistan (TLP) in 2 and Mohajir Qaumi Movement-Haqiqi (MQM) in one.
The results came more than 36 hours after the Jan 15 voting, drawing allegations of rigging from various parties.
However, as per the final results, the seats of PTI and PPP have increased following the recounting of votes in several UCs on the request of the candidates while the JI seats reduced by one.
The notification of the successful candidates is likely to be issued in a day or two after which the candidates will also be sworn in.
After the issuance of the notification, the reserve seats for women will be allotted and the date of election on remaining 10 UCs will be finalised.
COMMENTS
Comments are moderated and generally will be posted if they are on-topic and not abusive.
For more information, please see our Comments FAQ