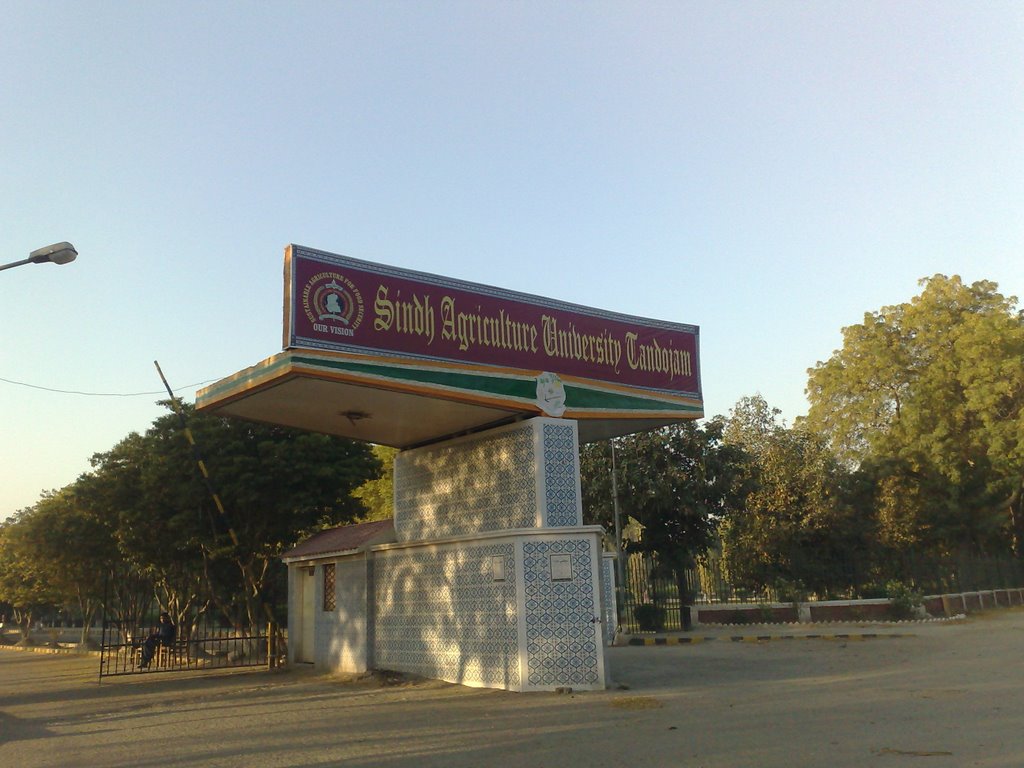 ---
TANDO JAM:
The Vice Chancellor of the Sindh Agricultural University (SAU) Dr Fateh Mari has said that the graduate students of the university can play a major role in the development of their mother institution. The alumni who are employed in various positions came forward to pay scholarships for the poor students studying in the university and to develop the fields.
He said this while addressing the get together organized by the ex-students of Faculty of Animal Husbandry and Veterinary Sciences 89th batch who completed their degree 30 years ago in the SAU.
He said that he said that the former students coming after 30 years will see the university completely changed today. Today, the university has modern infrastructure and new degree programs have also been started but due to economic problems, parents belonging to many areas of the country, including Sindh, are not able to pay the educational expenses of their children.
Shaheed Benazir Bhutto University of Veterinary and Animal Sciences VC and former student of SAU Dr Farooq Hasan Mateen said the name of the university has become known around the world due to hardwork of its teachers.
Former professor of the SAU and former vice chancellor of the Shaheed Benazir Bhutto University of Veterinary and Animal Sciences Dr K B Meer Baher said alumni should play their role for their alma mater.
Dr Noor ul Nisa Mari, Dr Ahmed Nawaz Tunio, Dr Sahid Shahani, Dr Hakim Jalbani and other said in their speeches that after 30 years they have all gathered in their university, it felt like they have returned home after a long time. They said that they will cooperate with the university in terms of scholarship, endowment, student internship and employment opportunities.
Dr Ameer Bakhsh Kalhorro, Dr Abdullah Aarejo, Dr Maqbool Memon, Dr Bachal Bhutto, Syed Asif from KPK, Dr Mir Baz Jaffer from Balochistan, Ali Jafferi from Kashmir and other also expressed their views. While former students of the university participated in the event online from London, Canada, Dubai and other countries and also gives their views.
Published in The Express Tribune, January 23rd, 2023.
COMMENTS
Comments are moderated and generally will be posted if they are on-topic and not abusive.
For more information, please see our Comments FAQ