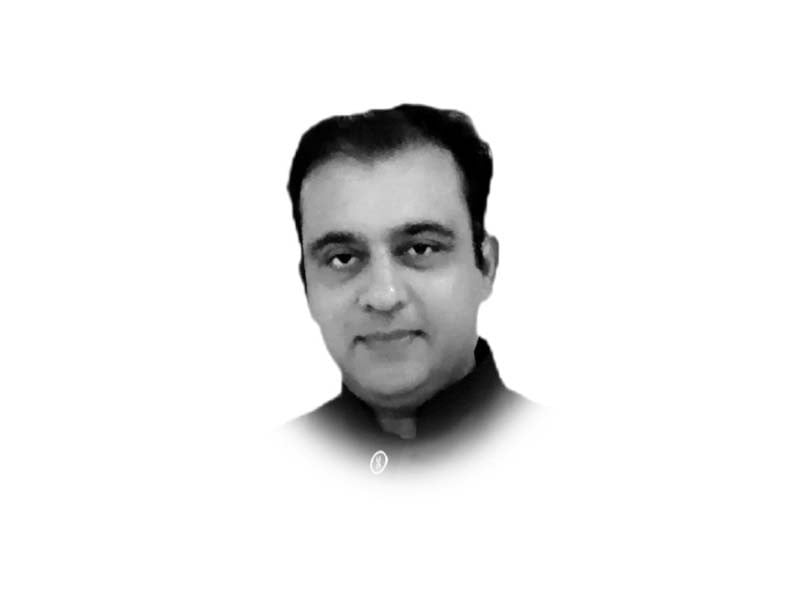 ---
Pakistan's economic crisis is worsening by the day. The beleaguered coalition government led by Prime Minister Shehbaz Sharif is stuck between taking the most difficult, unpopular and painful decisions and saving the little political capital they are left with. This situation does not augur well for this nation of some 230 million.
This is not the first time Pakistan has to deal with such an economic crunch. The country's history is replete with such crises when we were on the brink but somehow managed to sail through. The current crisis is, however, unique and different. Why? Because Pakistan for the first time is running out of options. In the past, Pakistan weathered the storm thanks to generous help by our friends. Whether it was the 1998 nuclear explosions that led to international economic sanctions or the negative fallout of the military coup in 1999, every time we were saved by our friends. After the 1998 nuclear explosions, Saudi Arabia quietly continued to supply oil on deferred payment. It later converted the loans into grants. China, the UAE and Qatar are other countries that helped Pakistan in need. Now that luxury is seemingly over, throwing the country into the economic abyss.
The government's economic wizards have tried to pursue different options to tackle the balance of payments crisis. The government is reluctant to take the bitter pill of the IMF and has, therefore, been working on a plan B. That plan was the same old prescription — seeking help from friendly countries to survive another day. But for the first time Pakistani policymakers are given a reality check — not by its adversaries but by its friends. Our friends including China, Saudi Arabia, the UAE and others have now reached a tacit understanding with the Western-led international financial institutions that Pakistan will not be provided free bailouts. Time for cash grants is over. This policy shift is attributed to Pakistan's failure to introduce necessary economic reforms in order to avoid going back to friendly countries again and again. That is why now negotiating with the IMF is becoming far more challenging since the Washington-based lender is operating in tandem with Pakistan's friends.
If anyone has doubts about that policy shift, watch the Saudi Finance Minister keynote address at the World Economic Forum (WEF) at Davos and an interview with Bloomberg last week. He said his country was discussing with the World Bank and other institutions how it can be "more creative to provide that support" to Pakistan.
Speaking at the World Economic Forum, Mohammed Al-Jadaan, the Saudi FM, also indicated the kingdom is changing the way it provides assistance to allies, shifting from previously giving direct grants and deposits unconditionally.
"We used to give direct grants and deposits without strings attached and we are changing that. We are working with multilateral institutions to actually say we need to see reforms," he said. "We are taxing our people, we are expecting also others to do the same, to do their efforts. We want to help but we want you also to do your part."
Earlier this month, Saudi Crown Prince Muhammad bin Salman directed authorities to help cash-strapped Pakistan by carrying out a study to invest $10 billion and increase the ceiling on deposits into the Pakistan central bank to $5 billion. But the key part of that statement was that Saudi Arabia would "study" — meaning these funds would not be without any conditions. One thing is certain that Saudi Arabia only wants to pump money into Pakistan once the country revives the IMF programme. China too is telling the same to Islamabad behind closed doors. The message from lenders to our friends is loud and clear —let Pakistan put their house in order or face the consequences!
Published in The Express Tribune, January 23rd, 2023.
Like Opinion & Editorial on Facebook, follow @ETOpEd on Twitter to receive all updates on all our daily pieces.
COMMENTS
Comments are moderated and generally will be posted if they are on-topic and not abusive.
For more information, please see our Comments FAQ