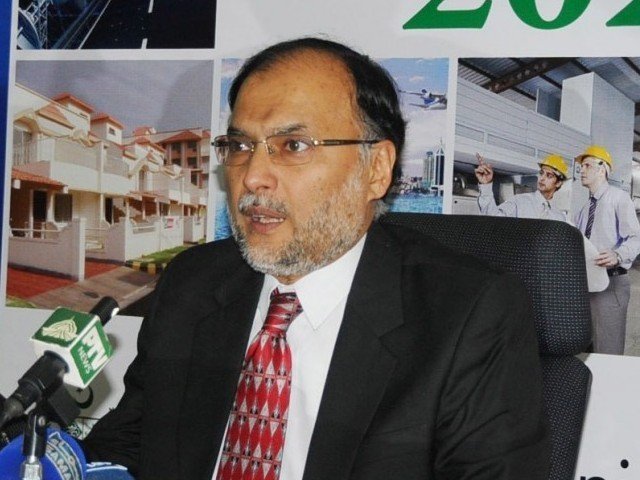 ---
ISLAMABAD:
Minister for Planning and Development Ahsan Iqbal said on Saturday that PTI Chairman Imran Khan's intention to rejoin the National Assembly after dissolving two provincial assemblies was to create political rumpus.
Talking to a private media channel, Iqbal said Imran did not believe in political harmony and solving political issues through dialogue.
He accused the PTI chief of sabotaging every positive development in the country with his negative politics and accusations. Imran, he added, was trying to spread chaos and anarchy by creating a political crisis in the country.
In response to a question of participating in the by-elections, Iqbal asked, "Which serious political worker will contest the NA elections for six months?"
"There was an opinion within the party to not participate in by-elections for six months," he revealed.
Imran should be allowed to fulfill his ambition by contesting one-sided elections on his own-vacant seats, Iqbal further said.
Criticising the PTI's economic policies, the minister maintained that the current crisis was a result of Imran-led government mismanagement.
COMMENTS
Comments are moderated and generally will be posted if they are on-topic and not abusive.
For more information, please see our Comments FAQ