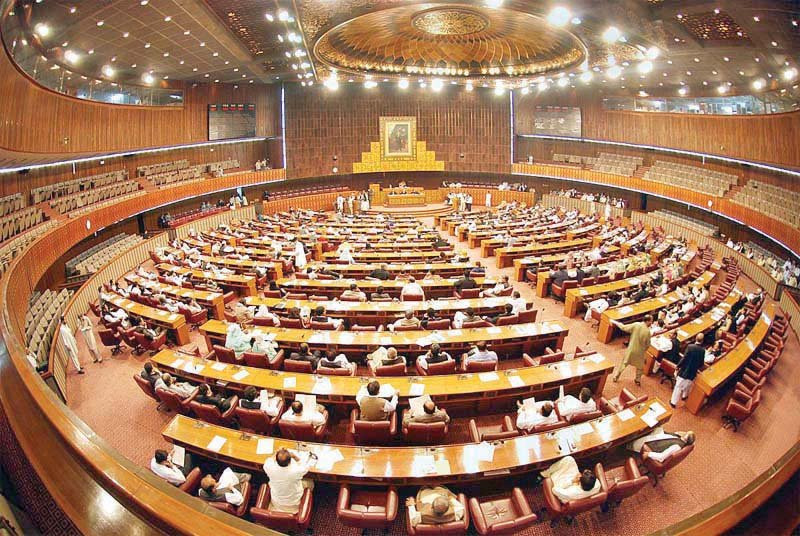 ---
LAHORE:
The Human Rights Commission of Pakistan (HRCP) on Friday expressed its deep concern over a recent amendment in the blasphemy laws aimed at increasing punishment for disrespect of Ummahatul Momineen, Ahl-e-Bait, Khulfa-e-Rashideen and Sahaba-e-Kiram.
The National Assembly had unanimously passed the Criminal Laws (Amendment) Act 2023 on Tuesday, enhancing the minimum punishment for those who insult the sacred personalities from three to 10 years along with a fine of Rs1 million.
The statement of objectives of the bill says disrespecting the companion of the Holy Prophet (PBUH) and other sacred personalities not only promotes terrorism and disruption in the country but also hurts people from all walks of life.
"While the stated aim of this bill is to curb sectarianism, HRCP believes it is likely to exacerbate the persecution of Pakistan's beleaguered religious minorities and minority sects," read a press statement from HRCP chairperson Hina Jilani.
The bill also makes the offence non-bailable, the HRCP said, thereby directly violating the constitutionally guaranteed right to personal liberty under Article 9.
"Given Pakistan's troubled record of the misuse of such laws, these amendments are likely to be weaponised disproportionately against religious minorities and sects, resulting in false FIRs, harassment and persecution. Moreover, increasing the penalty for alleged blasphemy will aggravate misuse of the law to settle personal vendettas, as is often the case with blasphemy allegations," said the HRCP.
"At a time when civil society has been calling for amendments to these laws to prevent their abuse, strengthening this punishment will do the exact opposite," it added.
COMMENTS
Comments are moderated and generally will be posted if they are on-topic and not abusive.
For more information, please see our Comments FAQ