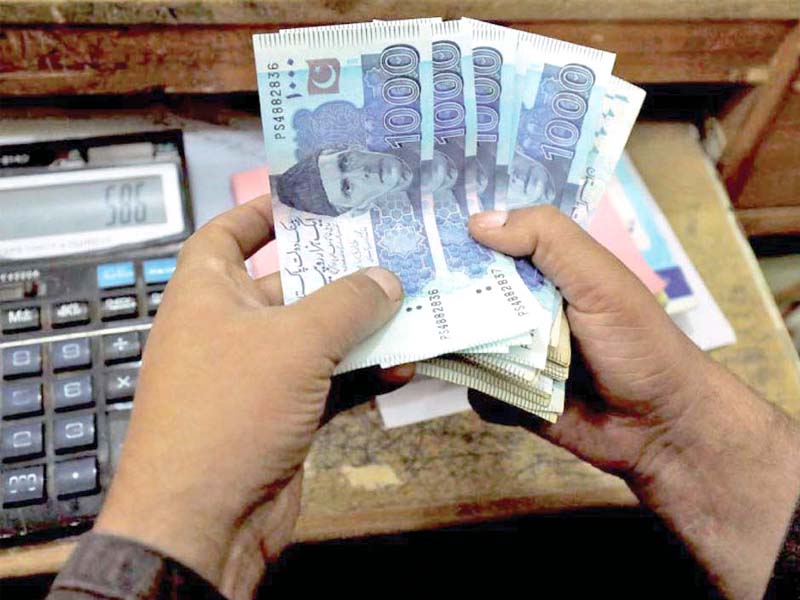 ---
KARACHI:
The value of the rupee apparently stands close to its fair value at present, as the real effective exchange rate (REER) – the worth of the local currency compared to a basket of currencies from trading partner countries – depreciated to 96.19 in December 2022.
According to data from the State Bank of Pakistan (SBP), in November 2022, the REER stood at 98.90 on the index.
Experts say a REER below 100 means the value of the rupee is standing at a fair level. If, however, the REER is over 100 on the index, the local currency becomes overvalued.
Earlier, the local currency closed at Rs226.43 against the US dollar in the interbank market on December 30, 2022. The domestic currency stood at Rs223.94 against the greenback in the market on November 30, 2022.
In its latest move, the currency depreciated beyond Rs229 after a three-and-half-month gap on Thursday. It depreciated by a fresh 0.10%, or Rs0.24, to Rs229.15 in the interbank market on the day.
The rupee has maintained a downtick on the 22nd consecutive working day ahead of the resumption of the International Monetary Fund (IMF) loan programme.
Finance Minister Ishaq Dar believes that the fair value of the local currency stands at Rs180-200 against the greenback. He, however, faces stiff criticism as market talks suggest he has continued to control the rupee.
The apparent administrative control over the rupee in the interbank market has given birth to a black-market, where the value of the rupee hovers at around 265 against the greenback.
There is an impression that the actual value of rupee is the one available at the black-market.
The latest data on the REER, however, suggests the value of the local currency in interbank market at Rs229.15 is close to its fair value, while its stands undervalued at the black-market.
Published in The Express Tribune, January 20th, 2023.
Like Business on Facebook, follow @TribuneBiz on Twitter to stay informed and join in the conversation.
COMMENTS
Comments are moderated and generally will be posted if they are on-topic and not abusive.
For more information, please see our Comments FAQ