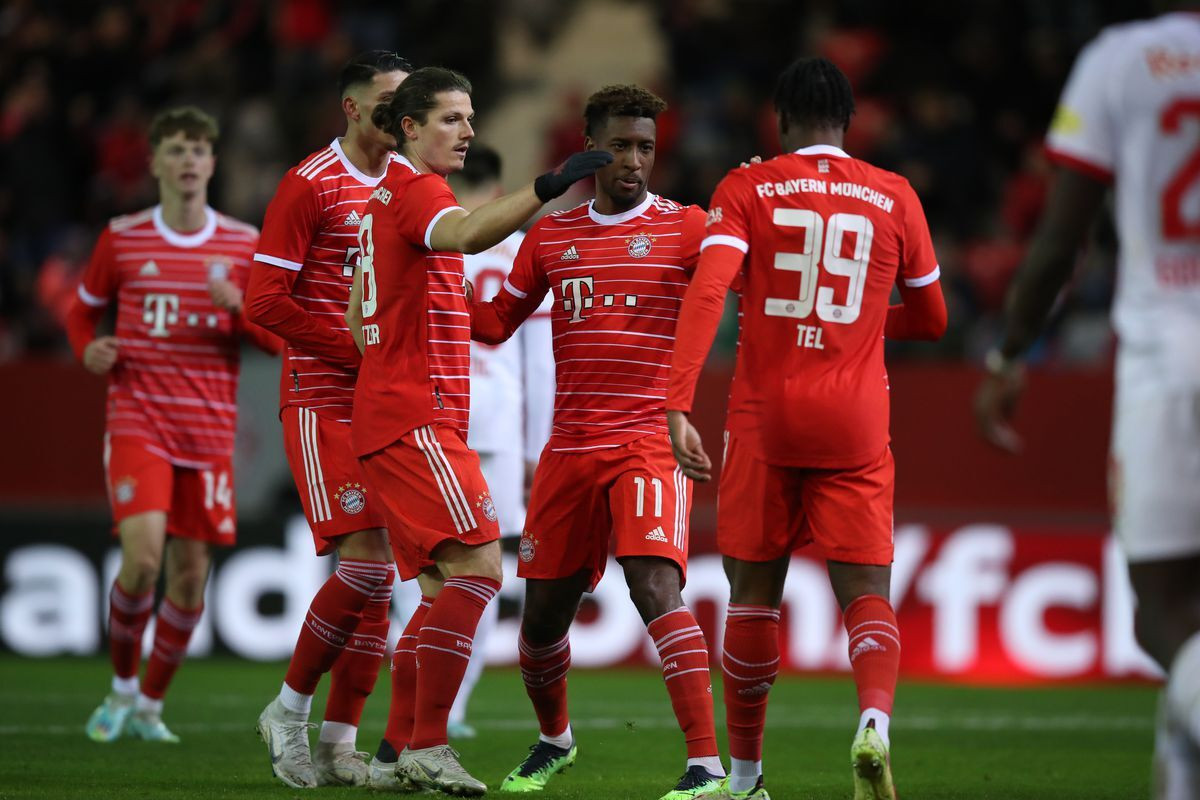 ---
BERLIN:
Bayern Munich manager Julian Nagelsmann admitted on Wednesday he wanted to stop the league getting "exciting again" with a win away at the resurgent RB Leipzig on Friday.
Four points clear on top of the table, Bayern are hoping for a record-extending 11th straight Bundesliga title.
Despite brave challenges from Freiburg and Union Berlin, the familiar failings of Borussia Dortmund and Bayer Leverkusen have left Leipzig as Bayern's most likely challengers for the title.
"If we win the game, a nine-point lead (ahead of RB) would be a good cushion. If we should lose, it (the league) is very exciting again and then we will be under more pressure to act in the Bundesliga than if we were to win," Nagelsmann said on Friday.
"So it's an important game."
The match pits Germany's two most in-form sides against each other in what has emerged as perhaps the biggest rivalry in the Bundesliga in recent seasons.
Six of the teams' 12 league clashes against each other have come with the sides sitting first and second on the ladder.
While Bayern have lost only once in all competitions and are strong favourites for both the title and Friday's clash, RB have lost just twice since local Leipzig lad Marco Rose took over as head coach in September.
The Red Bulls' record at home is even more imposing, with six wins and one draw from seven league matches this season. Bayern have won five, drawn two and lost one of their eight games away from home.
Neither side will be at full strength however, with several key players missing.
Bayern captain and goalkeeper Manuel Neuer and defender Lucas Hernandez both suffered long-term injuries, while forward Sadio Mane will not be back until at least February.
Leipzig captain and goalkeeper Peter Gulacsi is also out long-term, while France forward Christopher Nkunku will not be back in time to face Bayern.
Leipzig will however welcome back winger Timo Werner, who missed the World Cup with an ankle injury.
In an interview published Wednesday with Germany's Sportbild, Werner said Leipzig could "increase the pressure on Bayern, especially as we still have the return fixture".
"Before the winter break we were at eye level with Bayern, in terms of the quality of our play."
Werner however said his side needed to reach Bayern-like levels of consistency should they mount a realistic challenge for the title this season.
"A win would point us in the right direction, but what is more important than beating Bayern is to be consistent afterwards.
"The title will be decided in games against teams with other things to worry about."
Borussia Dortmund striker Sebastien Haller is likely to make his first competitive appearance for the club at home to Augsburg on Thursday after fighting back from testicular cancer
COMMENTS
Comments are moderated and generally will be posted if they are on-topic and not abusive.
For more information, please see our Comments FAQ