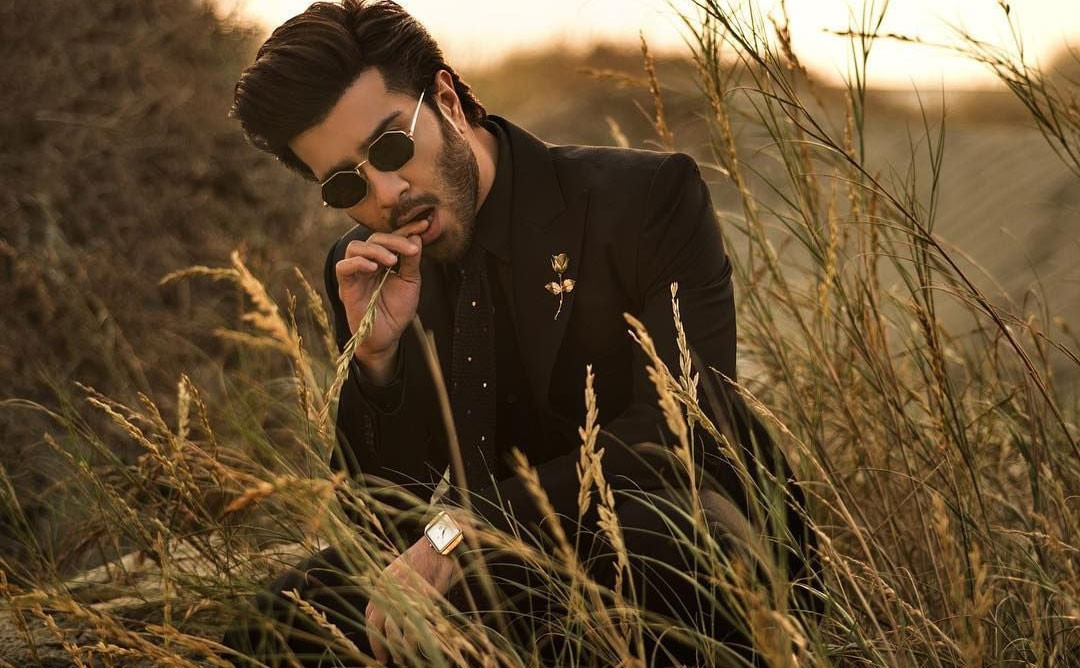 ---
Defamation suit: Feroze Khan claims Rs20 million in damages from OKB, Sarwat Gilani and other celebs
Actor's legal team advised Sultan to retract her allegations of abuse, present the evidence or pay Rs30m in damages
---
KARACHI:
Feroze Khan on Tuesday served defamation notices to several artists for [levelling] false and baseless allegations against the actor. Taking to Twitter, the Khaani actor shared, "Defamation legal notice has been served by my legal team to those for [sharing] false and baseless allegations."
Last year, several celebrities lent support to Khan's former wife, Syeda Aliza Sultan after she accused the actor of physical and psychological abuse during their four years of marriage. Many celebrities came out in her support, asking for Khan's accountability.
Speaking to The Express Tribune, Khan's lawyer, Faique Ali Jagirani, shared that the legal notices have been served to the actor's ex-wife, Syeda Aliza Sultan, directors Musaddiq Malek and Sharmeen Obaid Chinoy, actors Osman Khalid Butt, Mira Sethi, Minal Khan, Aiman Khan, Sarwat Gilani, Yasir Hussain and Farhan Saeed alongside singer Asim Azhar.
"The artists that have been served have made several false claims on social media - directly or indirectly - about Feroze Khan," Jagirani shared with the publication. "We have sent defamation legal notices to Feroze Khan's peers, giving them a chance to clarify their position on the accusations. Either bring forth proof to support your claim or apologise publicly."
Khan's legal representative further shared, "In today's age of social media, you can't just get away with anything you feel like. We have taken the legal steps to ensure that justice is swift. We have all the evidence against the aforementioned actors about their part in a malicious campaign against Feroze Khan on social media."
A copy of the legal document available with The Express Tribune addresses the defendants for making "false and defamatory statements on social media against their client, Feroze Khan without any proof or evidence."
The legal notice further read that the "baseless allegations were made for which no official FIR was launched, led to defamation and character assassination as a result of which my client is continuously suffering from the financial loss of approx Rs20 million and mental torture since September 21, 2022."
The notice read that Khan and Sultan are embroiled in a legal battle pending the custody of their two children. The Tich Button actor's legal team further claims that no case regarding domestic abuse has been filed by Sultan or is pending in court. "It is most important to mention here that party number 1 [Sultan] levelled multiple false, fabricated, concocted allegations of domestic abuse against my client as such act was done purely on mala fide intentions and ulterior motive of destroying his professional career," the notice read.
The legal document then addressed the artists and shared that the defendants have shared posts against Khan without justification, inquiry or confirmation from the latter. "They [defendants] defamatory statements/comments in interviews, and press conferences from the month of October onwards," the document said. "It resulted in great agony for the actor and he faced severe criticism from the general public because of your false, baseless allegations."
Khan's legal team concludes by asking the defendants to either offer a written apology and provide evidence of abuse or pay the amount in damages. The actor's legal team has advised Sultan to retract her allegations of abuse, present the evidence or pay Rs30 million in damages if failing to do so. For the artists, Khan's lawyers have asked them to apologise to the plaintiff publicly or pay Rs20 million in damages. The defendants have been given 15 days to file a response.
Feroze denies abuse allegations
Previously, Khan issued a statement after the apparent documents and pictures of Sultan's abuse went viral on social media. 'I, Feroze Khan, vehemently deny any and all baseless, malicious and untruthful allegations which have been levelled against me and are circulating on the social media rumour mill," he shared in an Instagram story. "These allegations have no basis in truth or reality."
He added that he will be pursuing the matter legally and shared, "I fully intend to institute legal proceedings against the perpetrators of these actions and I have instructed my legal team accordingly."
Khan further shared, "I would categorically like to state that I have always followed the law in its true letter and spirit and have never knowingly hurt another human being. I very strongly believe in all human rights of every human inhabiting planet earth."
Feroze confirms divorce
Taking to social media, last year the Habs star shared his own two cents on Sultan's statement earlier. "As a law-abiding citizen of Pakistan, I have full confidence in the justice of the court," the actor wrote. "Our divorce was finalised on September 3, 2022, after which I filed a family law case asking custody of and visitation rights pertaining to my children Sultan and Fatima in the eighth family judge district, East Karachi on September 19, 2022."
He went on to add, "Today, on September 21, 2022, the Court heard both parties and allowed me to spend time with my children Sultan and Fatima for half an hour in his [the judge's] presence. The Court then adjourned the matter till October 1, 2022, on which date it will resume further proceedings related to visitation rights whereby I can continue to meet my children."
Khan, while addressing his ex-wife, shared that he will extend his support and respect as the mother of his children. "As concerns my ex-wife, I shall extend her my respect and support as she is the mother of my children. I am afraid I am not in a position to further discuss this matter as the case is pending before the Court," the Aye Musht-e-Khaak actor concluded.
Have something to add to the story? Share it in the comments below.