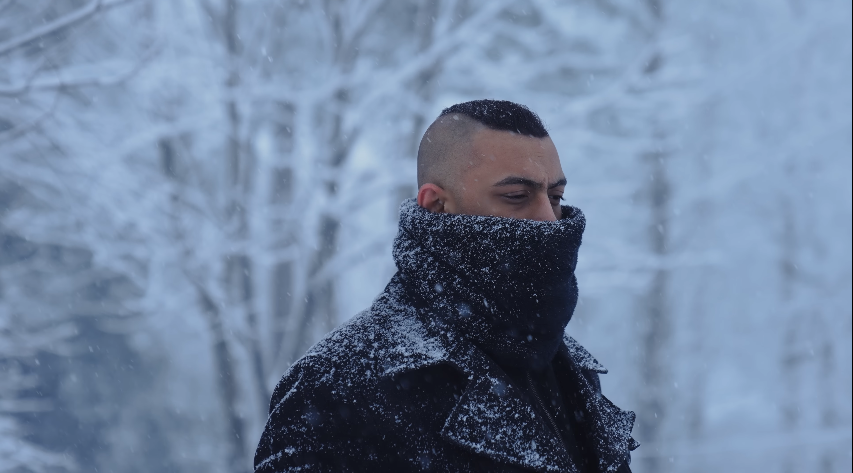 ---
Renowned rapper Faris Shafi has dropped a new song, With Love, and with that, a few truth bombs about all those claiming to love him or hate him. The rapper isn't coming slow, well, at least not rhythmically, while the smooth jazz takes hold of his latest song. The track takes a dig at all the people obsessed with the order of the world and material things, while Faris simply reflects on being unbothered by everyone bothered.
He poetically takes a jibe at himself while at it too; "You need to explain myself to me," he says. While talking about the toll life has taken on him, he adds, "I'm a mess, but you can't really tell from the way that I dress." Faris's latest is a reflection of his deepest, darkest, and probably saddest thoughts. Much like Hum, the song he released last year, With Love is also a personal account of sorts.
The artist has clearly taken a more vulnerable route with his music, and even with all the lamenting, he has maintained his ability to pack a punch with his wit. "Teray naam pe saat canal hain, mere naam pe saat gunnah hain," he shares, with love.
The music video of the song sees Faris in the snow, withering away in his gloom. It sees many close-up shots of the rapper, and a few shots of him standing and staring directly into the camera, seemingly addressing someone. There are a few stills and montages, making Faris appear unapproachable, which is ironic, since he's opening up about his most intimate feelings.
The idea is genius and the track is bound to strike a chord with all Faris fans. After he shared a snippet of With Love on his Instagram, several commended him in the comments section. "'Mera fashion... jivay kaday menoo hoi nai depression'" wrote his sister and singer Meesha Shafi, ushering a line from the song with a fire emoji. "Yes bro!" cheered actor Adnan Malik. Many are now asking Faris to "Drop an album already!"
COMMENTS
Comments are moderated and generally will be posted if they are on-topic and not abusive.
For more information, please see our Comments FAQ