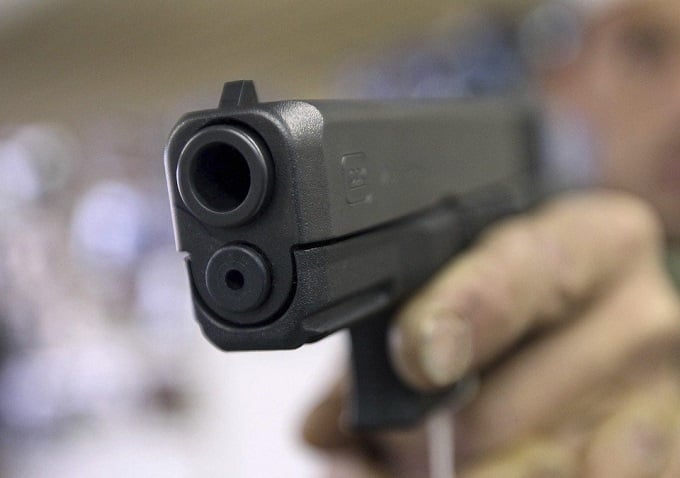 ---
KARACHI:
A young man was shot dead during a burglary in the Yaroo Goth area of Surjani Town on the night between Tuesday and Wednesday as the burglars, who are said to be more than a dozen in number, made off with the valuables meant for the dowry of the victim's sister.
According to neighbors, two burglars broke into the house of 33-year-old Salman Shakeel by scaling the boundary wall and opened the main gate for their accomplices. Eight more burglars got in, while two stood guard outside.
When the family woke up, they held them hostage at gunpoint and took away gold ornaments, fancy clothes, and other valuable items meant for the dowry of a girl in the family. As they were escaping after the robbery, Salman, the eldest son of the family, ran after them shouting to raise alarm.
The robbers turned around and opened fire at Salman, who was hit by two bullets in the chest and died on the spot. The body was shifted to Abbasi Shaheed Hospital and transferred to the Edhi Mortuary in Sohrab Goth after medico-legal formalities, according to a police spokesman.
Salman was the eldest among seven siblings, three brothers and four sisters, and the sole breadwinner of the family. He was also a member of the area's mosque committee and used to collect donations for it.
Local residents said that criminals are on the loose in the city under the patronage of police. They said that there was a need of a 1992-style grand operation by the Rangers to eliminate street crimes, kidnappings and other crimes in the city.
The residents also appealed to the higher authorities to provide financial support to Salman's family as he was the sole breadwinner of the household.
Published in The Express Tribune, January 12th, 2023.
COMMENTS
Comments are moderated and generally will be posted if they are on-topic and not abusive.
For more information, please see our Comments FAQ