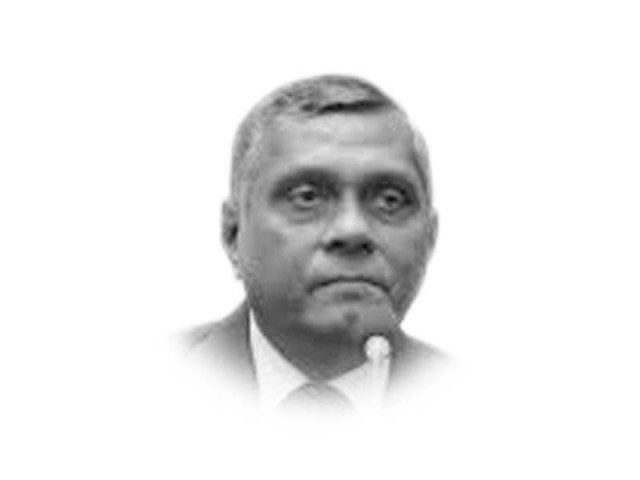 ---
The National Security Committee (NSC) meeting of January 2 resolved to take appropriate measures to curb cross-border attacks from Afghanistan and demanded that Kabul eradicate TTP safe havens from the Afghan soil. Throughout 2022, Pakistan faced attacks launched by TTP with the connivance of Afghan Taliban; and the situation may not be different in 2023 if the Kabul regime fails to rein in forces involved in unprovoked infiltration from across the border.
National security of a country cannot be salvaged unless it is politically stable and economically vibrant. Growing vulnerability of Pakistan in 2022 in political and economic arena opened floodgates of foreign interference particularly from the Afghan side with the sole purpose of destabilising the country. Rather than India, it was the Afghan syndrome which continued to threaten Pakistan in 2022 in the form of TTP-led attacks.
Will the NSC resolve this time make any difference as far as Pakistan's terrorism dilemma is concerned or it will fade away like similar pledges in the past? What are the issues which undermine the credibility of National Security Policy reiterated several times since the APC attack on December 16, 2014? Why is the lack of political will and a professional even-handed approach to deal with the menace of terrorism responsible for augmenting security predicament of Pakistan?
It is not only the TTP threat emanating from Afghanistan that is a great menace for Pakistan but widespread smuggling of wheat as well as dollars is a major reason behind the prevailing economic crisis in the country. When it is known to everyone that Afghan mafias, along with their local counterparts, are responsible for smuggling, drug trafficking, sectarian violence, etc, why is the state of Pakistan unable to take effective measures to eradicate such heinous acts which undermine the country's security? Several NSC meetings have been held in recent times, resolving to deal with Afghanistan-specific issues, but there is no respite. The failure of security agencies and other state actors to prevent TTP from carrying out attacks on Pakistan is a stark reality which cannot be condoned.
The weaknesses of the state apparatus in dealing with the growing incidents of terrorism as well as smuggling indicates the presence of powerful elements in our midst who resist pursuing a zero-tolerance policy against the elements that are using the Afghan soil to destabilise Pakistan.
One can figure out three major reasons which will continue to preclude the implementation of National Security Policy vis-à-vis Afghanistan, TTP and terrorism.
First of all, it is the vacuum existing in policy implementation to deal with the mentioned issues. A policy of appeasement vis-à-vis TTP on the part of state actors is a major cause of this policy vacuum. A policy to hold dialogue with the banned TTP that is involved in heinous acts of terrorism in Pakistan reflects contradiction in policy and action. Even when the TTP takes responsibility of a terrorist attack inside Pakistan, there are elements that call for following a soft approach with that bunch of criminal gang responsible for shedding the blood of the people of Pakistan. Policy vacuum in dealing with religious and ethnic terrorism is obvious: while the state tends to be soft on dealing with the TTP, it is using absolute force against Baloch and Pashtun nationalist groups. Unless this contradiction is undone, there will remain a question mark as far as national security is concerned.
Second, unabated political crisis and economic meltdown also provide space for extremism, militancy, violence and terrorism in the country. There are external forces that are bent upon exploiting political and economic vulnerabilities for accomplishment of their vested interests, by using TTP, Baloch and other terrorist and nationalist groups. Vacuum in national security apparatus gets deepened amid political and economic crises. The NSC meeting of January 2 also took note of economic and political predicament of Pakistan, but it is essential to link it with growing extremism and terrorism in the country. It is true that if a country is politically stable, economically vibrant and socially cohesive, prospects of effectively dealing with terrorism and extremism brighten. Is the state and society of Pakistan capable of focusing to deal with political fragmentation and economic meltdown so as to effectively deal with terrorism? When the TTP has made it clear that it wants to impose its own version of sharia and doesn't recognise the constitution of Pakistan, why elements having a soft corner for that terrorist organisation are allowed to function? Pakistan's image as a normal state is questioned because of its policy of appeasing and providing space to groups who reject the very existence of the country.
Third, challenges in policy implementation on Afghanistan and national security cannot be met if there continues to non-seriousness, non-professionalism and ad hocism in dealing with issues which augment political instability, economic crisis and security predicament of Pakistan. Only by holding meetings, threats from TTP cannot be neutralised nor can there be normalcy in political and economic realms. Furthermore, it is not just the matter of dealing with terrorism, but the entire gamut of national security lacks clarity, coherence and consistency on the part of those who are the custodians of this country and are contended with calling and attending meetings from time to time. No focus on human security issues — ranging from severe poverty; growing unemployment; lack of proper educational and health facilities; unmet housing needs; unavailability of clean drinking water, etc — has been seen among those who are part of NSC meeting. Unless people at the grassroots level, who form the bulk of the population, are better off, one cannot expect the country to feel secure.
Those confined within their comfort zones and claiming to be custodians of national security cannot move in public without proper security whereas the general public is at the mercy of criminals, terrorists and thugs who are above the law. Unless, such issues are effectively managed, NSC meetings will not have any plausible impact on dealing with TTP, Afghan Taliban and Baloch nationalist groups as well as economic and political crises.
Published in The Express Tribune, January 10th, 2023.
Like Opinion & Editorial on Facebook, follow @ETOpEd on Twitter to receive all updates on all our daily pieces.
COMMENTS
Comments are moderated and generally will be posted if they are on-topic and not abusive.
For more information, please see our Comments FAQ