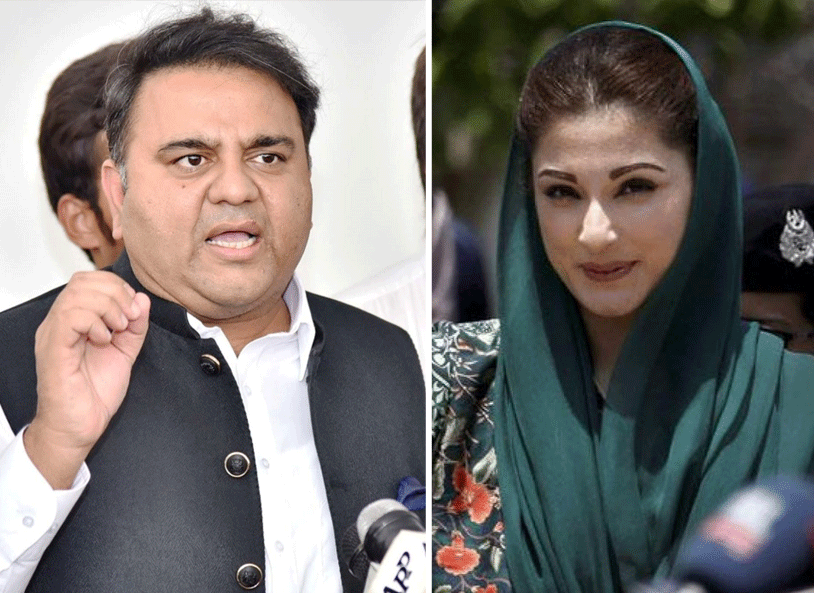 ---
PTI leader Fawad Chaudhry has wished his political opponent — PML-N senior vice president Maryam Nawaz — quick recovery after the latter underwent successful throat surgery in Geneva.
In a tweet on Friday, Information Minister Marriyum Aurangzeb said the PML-N leader was doing well after a three-hour long surgery.
"Maryam Nawaz thanked the people and workers who sent messages of prayers and good wishes," she added.
Reacting to the information minister's tweet, Fawad on his official handle wrote, "Get well soon… best wishes Maryam Nawaz."
The PML-N leader then thanked the PTI leader for wishing her quick recovery.
Aurangzeb on Wednesday had said that the PML-N leader would return to the country in the third week of January.
On her return, Maryam Nawaz would assume her new responsibilities as 'chief organiser' of the party, the minister said in a tweet.
The minister had said the PML-N vice president had gone to Geneva from London for her surgery accompanied by PML-N Quaid Nawaz Sharif.
COMMENTS
Comments are moderated and generally will be posted if they are on-topic and not abusive.
For more information, please see our Comments FAQ