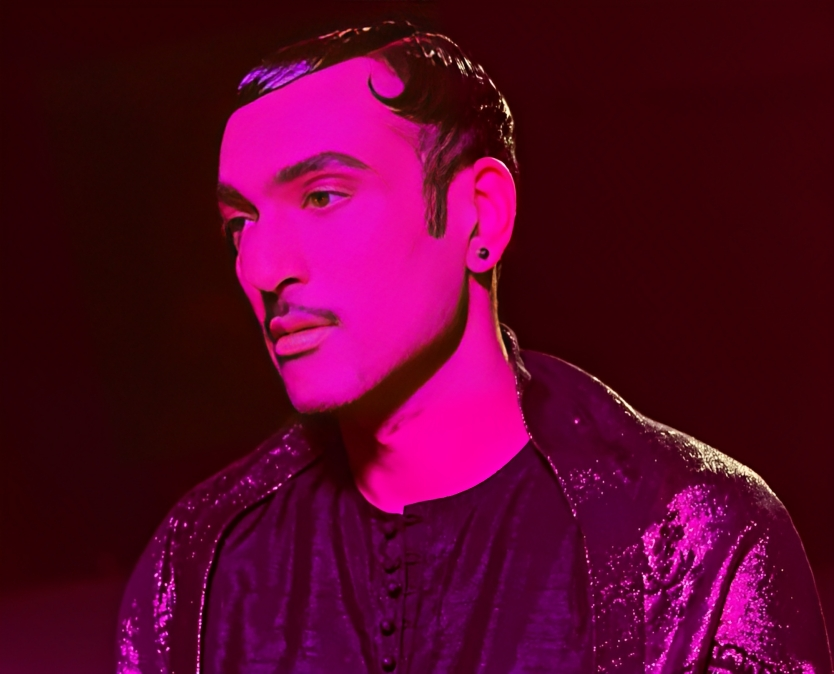 ---
Ghazab Kiya: Ali Sethi, Abdullah Siddiqui's latest track is spellbinding
The song delivers on the high expectations
---
KARACHI:
Ali Sethi has dropped a performance of Mirza Daagh Dehlvi's Ghazab Kiya Tere Wade Pe, produced by Abdullah Siddiqui, and one can't help but marvel at the sheer genius at display.
The song, more like an electronic ghazal of sorts, offers the catchiest melody. Sethi's adaptation of the poetry, previously performed by Mehdi Hassan, tests his vocal potential and he passes with flying colours.
The singer, who reigned supreme in 2022 because of Pasoori, delivers some highly impressive vocal acrobatics in Ghazab Kiya while Siddiqui's treatment of his voice enhances his overall performance. Sethi's voice sounds organic yet modern while the register he sings in, coupled with the control he displays while altering it, is commendable.
The bassline of the song is too groovy, while the subtle classical elements, like a touch of tabla and harmonium here and there, make the track grounded and versatile. It strikes the perfect balance between calm and chaos, love and madness, and of course, realism and ecstasy. The dichotomy at play in Ghazab Kiya is what makes it stand out and catch you off guard.
Sethi and Siddiqui announced the release of the track on their social media handles on Friday. Taking to his Instagram, Siddiqui even shared a screenshot of Sethi's response to his treatment of the track, in which the latter calls him a 'mutant', and there's no better explanation for what the music producer has done. "You are a mutant. This is insane. It's like FKA Twigs went for a spin in DHA Phase 10," Sethi writes to Siddiqui.
Siddiqui captioned the post, "Produced this beautiful space-age ghazal for Ali Sethi." The Chan Kithan crooner, on the other hand, is currently getting heartwarming responses from Hasan Raheem, Krewella, Uzair Jaswal, among others.
Guess its Ali Sethi's year again. Oh well!
Have something to add to the story? Share it in the comments below.