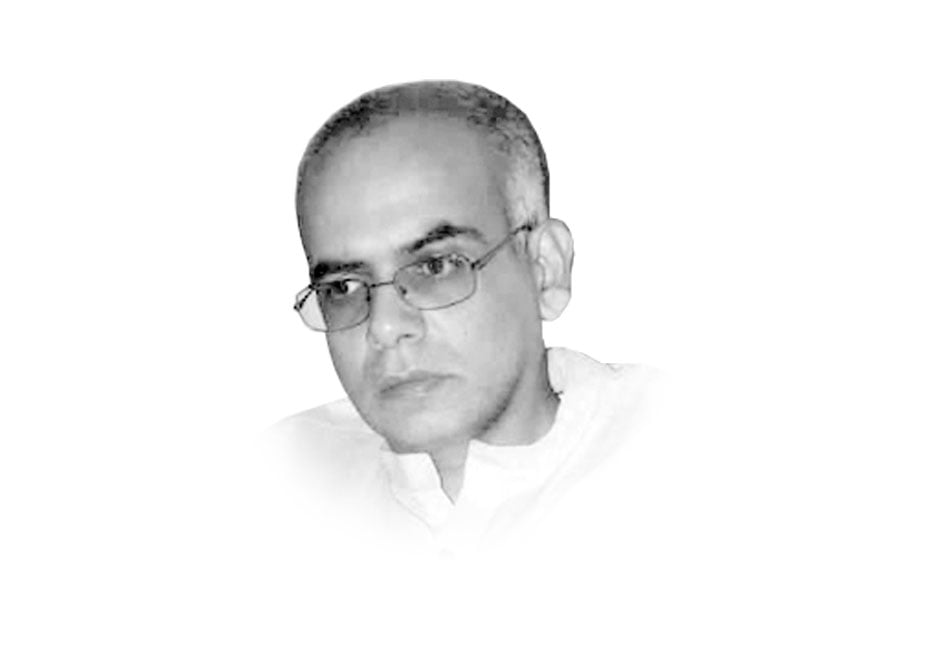 ---
The impacts of great power competition are becoming increasingly evident across different parts of the world, including South Asia. While both China and the US try to woo smaller South Asian nations, the tension between these two great powers has added further strain on the already fraught India-Pakistan relationship.
Much of the analysis emerging out of Washington DC these days is furthering an antagonistic posture aimed at curbing Chinese influence around the world. The need to support India to contend with Chinese influence in South Asia has now become conventional wisdom as well. However, the world is a dangerous enough place as it is, without great power competition exacerbating already severe regional tussles, especially within our part of the world.
During a recent talk organised by the Middle East Studies program at the US Marine Corps University, I tried to advocate for a less confrontational stance to contend with China in South Asia. While India has managed to become significantly affluent in recent years, it is still no match for China. Moreover, American insistence to loop India into security arrangements such as Quad and bolstering Indian capabilities instigates insecurity in Pakistan. Pakistan in turn is then compelled to rely more on China. Sino-Pakistan relations were in fact forged after China's relationship with India became antagonistic, resulting in a brief war in 1962. China has since provided Pakistan military and diplomatic support to maintain a semblance of strategic balance against an otherwise much larger rival. Over the past few years, however, China and Pakistan have further built their strategic relationship to initiate economic collaboration via CPEC.
Conversely, the US had historically close ties with Pakistan during the Cold War, and it again relied on Pakistan after its post-9/11 invasion of Afghanistan. Yet, this bilateral relationship remained turbulent. In the past, the US tried to be a neutral arbitrator between India and Pakistan, but more recently it has begun to see India as a more valuable ally to help curb growing Chinese influence. While India resents Chinese support to Pakistan, China is also becoming increasingly wary of India's growing alliance with the US. It is these emergent strategic relations which are fueling an arms race and creating destabilisation in the already tense region.
Yet, the US may have placed too much faith in its growing relationship with India. The US hopes that India can convince smaller South Asian states to steer away from Chinese influence. Yet, India's own democratic credentials are currently under stress due to the Modi government's Hindutva ideology, which increasingly makes it a problematic partner for nearby states with sizeable Muslim populations.
The US needs to invest in more creative strategies to contend with Chinese influence in South Asia. Pakistan is perhaps the only regional country which could potentially balance significant bilateral relations with both China and the US. Pakistan could even offer the great powers opportunities to cooperate with each other. Pakistan wants the US to broaden the scope of their largely security-dominated and transactional relationship so that Pakistan can avoid putting all its eggs in the Chinese basket.
Given the recent flurry of visits to the US by Pakistani officials, it seems the country's establishment and mainstream politicians want to rebuild ties with the US, stressed by the ex-PM's accusations of an America-backed coup to throw him out of power. The resumption of bilateral cooperation can be of mutual interest no matter which political party assumes power after the coming bout of elections.
Besides scaling up financial and technical assistance to Pakistan, the US can support a broader regional coalition to contend with the growing IS influence in the region. Such cooperation is vital to prevent this dangerous jihadi network from further spreading its tentacles across Afghanistan and its cross-border regions. If the IS no longer threatens to win over Taliban supporters and fighters, perhaps we may see the Taliban regime begin to loosen its hardline stance which is making the lives of Afghan citizens increasingly difficult.
Published in The Express Tribune, January 6th, 2023.
Like Opinion & Editorial on Facebook, follow @ETOpEd on Twitter to receive all updates on all our daily pieces.
COMMENTS
Comments are moderated and generally will be posted if they are on-topic and not abusive.
For more information, please see our Comments FAQ