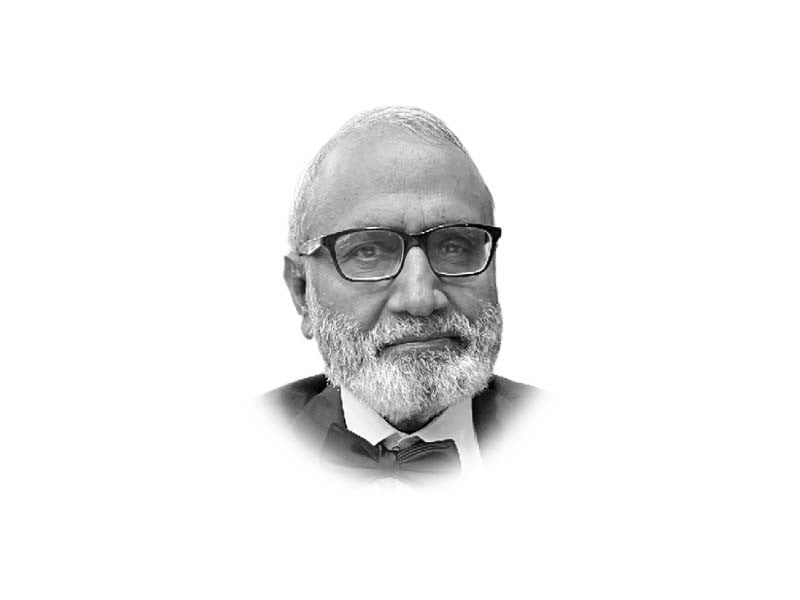 ---
In the first six months of its ouster from power, PTI's one-point agenda was early general elections at all costs. The antagonists dubbed it as "Give me power and the rest will take off itself" type of egoistic demand. Their argument was that elections would divert attention from the gravest ever issues of economic consolidation. Public meetings, long marches, by-electoral wins, anti-inflationary protests and dharnas failed to force an early elections. These pages had noticed a shift in "PTI returns to economy" on November 25, 2002. Back-seating corruption, the case was now built around economic stability, but political stability was made its condition precedent. Elections are a means to achieve this. The unsatisfactory economic performance of the coalition government has strengthened this line of argument.
This is why PTI's white paper on economy challenges, in terms of numbers, each and every official claim to improvement. GDP growth has collapsed, unemployment is up and inflation is as high as 25.5%. As if to reassure the IMF, Imran Khan stated that any future government would have no choice but to complete its programme. With dwindling inflows of foreign exchange, default risk is several notches up. Two scenarios are built: A resumption of the IMF programme with the toughest ever IMF conditionality on taxes and exchange rate or ditching the IMF and face default. In both cases, inflation, unemployment and poverty will rise dramatically to levels never seen before. Now the contention is that a government with a low life expectancy cannot handle uncertainty of such great magnitude. Nor a longer life technocratic government that, according to Asad Umer, cannot decide on hard trade-offs like guns versus butter. Hammad Azhar was emphatic that the situation required an economist, not an accountant. Was he talking about himself, as Shaukat Tarin is a banker, is not very clear? Perhaps the Lahore School of Economics has conferred on the banker an honorary doctorate in the doctrine of mammon!
It took a whole day for the accountant to shoot back. Number by number, he declared the PTI's white paper as a pack of white lies. There was no possibility of default, as the Chinese and the Saudis will be coming to help. Floods levy, tax on windfall gains of banks and exchange companies would help close the fiscal slippage. He had passed on a high-growth, low inflation economy to the PTI. The insurmountable problems he was facing were not of his making. They were created by the PTI. Inflation was high, but it was made worse by the refusal by the PTI-run governments of Punjab and Sindh to cooperate in administrative controls. The banker lost no time to tweet that the accountant has misstated and distorted facts blatantly. He promised a tit for tat soon. So the economic arena is set for fireworks.
For an ordinary economist, there is a lot of shared nonsense in the contenders. The economy was out of the woods and just when it was entering high growth league, the deep state disrupted the process by changing the regime. In the case of the accountant, the turning point was the disqualification of Nawaz Sharif in 2017. The banker dates the turning point in April 2022 when Imran Khan was kicked out, despite his personal warnings about the serious economic consequences. Bizarrely, the economic reversal is blamed by both on an institution that keeps warning against the threat that economic insecurity poses to national security. Its new head would soon be performing umra to beg for more, just as his predecessor did for the previous government.
Published in The Express Tribune, January 6th, 2023.
Like Opinion & Editorial on Facebook, follow @ETOpEd on Twitter to receive all updates on all our daily pieces.
COMMENTS
Comments are moderated and generally will be posted if they are on-topic and not abusive.
For more information, please see our Comments FAQ