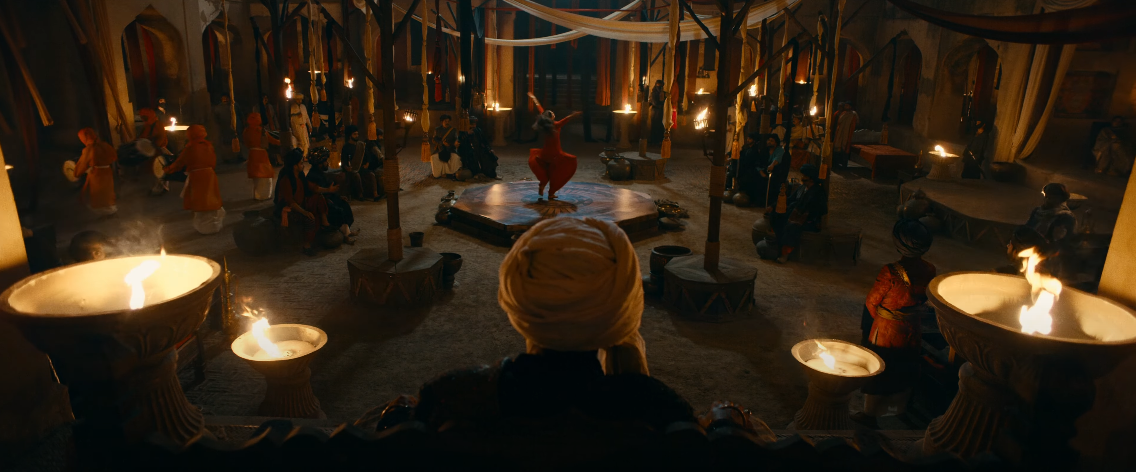 ---
6 lessons filmmakers can take home from the release and execution of 'The Legend of Maula Jatt'
Every step and misstep in Maula's arena can prove to be a stepping stone for Pakistani cinema
---
Happy new year to everyone who is reading this piece! I hope all your misfortunes turn into lessons and all your fortune brings you humility and confidence that you can do this. There is something that ends up working for everyone at some point in time and perhaps this year was the year when Pakistani cinema finally found its footing. Or perhaps the way The Legend of Maula Jatt (TLOMJ) and Joyland made space for their arrival is truly unique.
We'll focus on TLOMJ for now and we'll talk about Joyland when it brings the Oscar home. Yes, it will, call me a fake pundit who sits on an Indian TV transmission to predict India's great victory in the Champion's Trophy final and ends up drawing all the hate, but it will bring an OSCAR home!
Now, coming back to Bilal Lashari's best work yet, we must realise that apart from opening new avenues and possibilities for Pakistani cinema, his film also resolved a number of teething issues that our storytelling and exhibition system were facing. So much so that every step and misstep in Maula's arena can prove to be a stepping stone for Pakistani cinema only if we are ready to introspect and unlearn.
Here are a few important lessons:
Non-holiday releases
TLOMJ became the first film to cross Rs100 crore at the Pakistani box office this New Year's and Rs250 million globally, the number would have been achieved earlier had Nueplex and Nadeem Mandivwalla not locked horns in the same spirit as Maula and Noori. And it was a non-holiday release. It was neither released on any of the Eid Festivals nor was it released on August 14 or a possible Pakistan Day weekend: it was released in October, where world over, it's just the right time after summer releases to go to cinemas before it gets too cold or stormy.
If you are a Pakistani filmmaker and more importantly, a Pakistani filmmaker who has the confidence to attract Pakistani and desi audiences abroad then you should get out of this fight for the Eid release. Teefa in Trouble proved this formula wrong in 2017 and TLOMJ has thrown this formula into the garbage five years later.
Content is king
In the first week of Maula's release, I received a call from a well-known filmmaker who excitedly said, "Sir, the cartel has been outplayed." For a moment I couldn't figure out what he was trying to say and neither was it that time of the night when you get such troubling calls from celebs, but what he was referring to were the cinema owners.
Every film producer has faced at least a hiccup or two when releasing their film in Pakistan because those who control the hardware (multiplexes) also control the slotting of the film and the share the distributor and producers are going to get out of it. Mind you, none of these shares are fixed, and if they are, then they are fixed to favour the exhibitor and the producer is eventually left with no choice but to comply with it or bare losses.
In the case of TLOMJ, Nueplex and a few other cinemas didn't play the film for the first two weeks accusing the distributor of unfair pricing and while they remained adamant on their 'principles', their stance actually backfired as the film did humongous business everywhere else. It's for the first time that you see cinema owners being controlled by the game and not being the game themselves… and you know why: Content is king!
Story is emperor
So far the Pakistani films that have found mainstream success don't have a discernible story from many of their fellow releases. There's an unspoken formula that would somehow be executed with a lot more snappiness and Karachi jokes in a Nabeel Qureshi film and a lot more intensity of folkloric emotion in a Khalilur Rehman Qamar offering.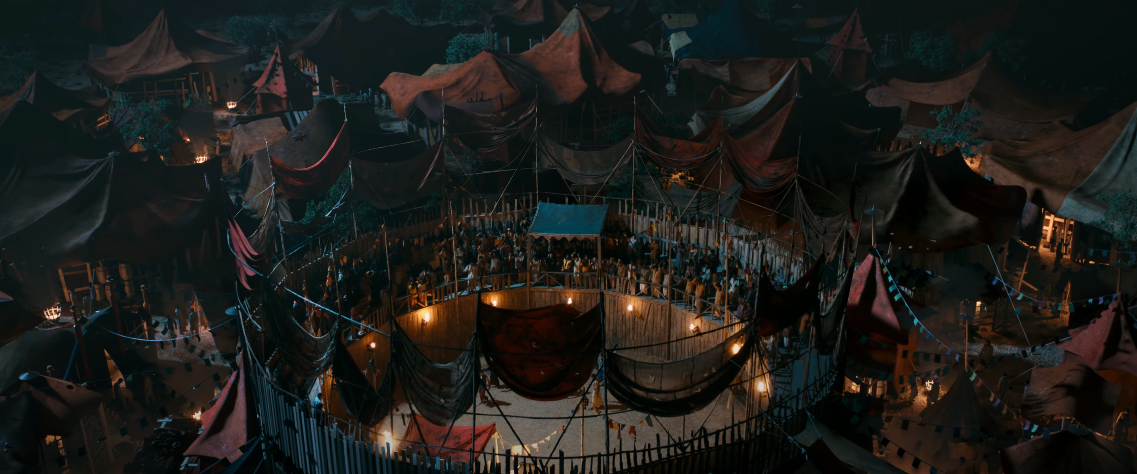 Eventually, they come out of the same closet and go back to a typical mostly pre-decided Eid viewer. Now to break that ceiling you can't just really keep building up on Bollywood's legacy or bandwagon-ing on contemporary discussions like women empowerment and corruption. You need to actually think out of the box and write every film to baptise a new set of audiences instead of just preaching to those already converted. That doesn't obviously absolve Maula of its own fair share of storytelling and story blunders but it offers you a template.
Aim for the stars don't rely on them
I have written this in a couple of different places and by now the industry and more importantly, the investors should acknowledge the fact that stars alone are definitely going to sink your ship. You have to give them something to play with and something to deliver on, or else you'll only get average films such as Bin Roye, Main Hoon Shahid Afridi, Ho Mann Jahan, Ghabrana Nahi Hai, Actor in Law and the list of such Pakistani films goes on. The good part is that even TLOMJ reflects that we are at the cusp of polishing our visual treatment and language of films and if others can take a leaf out of Lashari's book, they would end up giving both stars and the audiences something with a longer shelf life. I am particularly happy for Mahira Khan for a star of her scale, glamour and presence always deserved something that also taps into her skillset.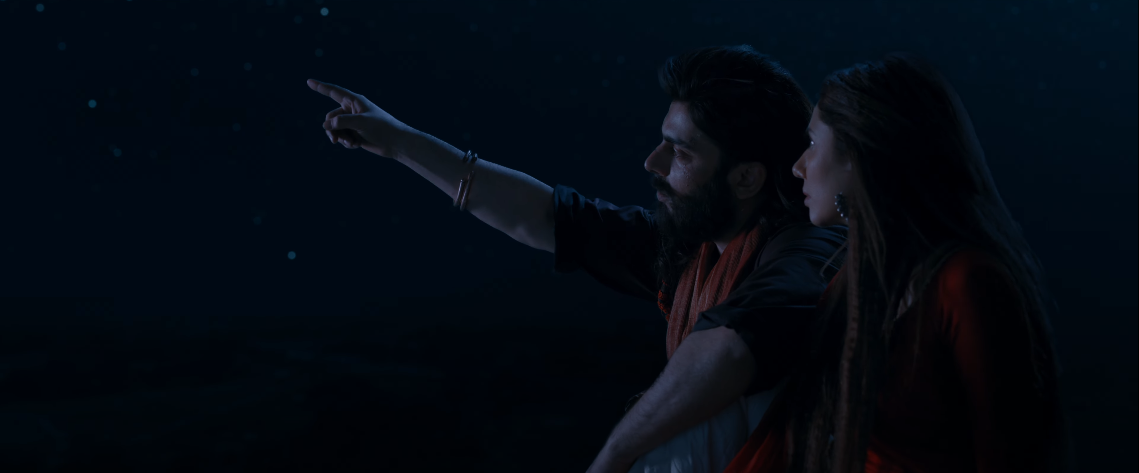 In retrospect, it also means that a polished story with a solid backbone and no stars is bound to give you a good, although much smaller cinematic experience, Wajahat Rauf's Parde Mein Rehne Do is a good example of that.
Pakistani cinema is neither Bollywood nor Iranian cinema
The first time I asked this question it was aimed at Adnan Malik who was speaking at one of the many KLF sessions that usually end up caving into past nostalgia. I asked him that Pakistan is located at the center of such exciting forms of storytelling even if we disregard our utter cultural disconnect with China, so how do you see the identity of Pakistani cinema shaping up, to which he responded that Pakistani cinema would end up thriving on 'social drama', implying we'll get the best of both Iran and Bollywood.
Malik's words stand true with every other mainstream film revolving around or at least relying on some sort of a social issue in order to stay with the audiences, but there has been no deliberate or let alone good attempt at forging a unique identity for Pakistani cinema than The Legend of Maula Jatt. Yes, Malik has all the right to be concerned about the masculine ideals this film rides on but that doesn't take away from how much it stands outs from what we have seen and watched so far.
Invest in the trailer, not promotions
There was nothing special about The Legend of Maula Jatt's promotions. They pretty much did what all films have done i.e reaction videos, games, appearance in selected talk shows and that's about it. The fascinating thing was that the fan interactions with the publicity material were all about how they are going to react after watching the film and not really what in that piece of promotion makes them go and watch the film.
Some publicists might say that all promotions rely on similar strategies but I personally don't think there was any PR strategy to make the audiences flock to cinemas, the audience was so sure and so were the makers that they will show up in cinemas that the strategy was just to make Fawad Khan and Mahira's faces relevant again and not as such the film.
You can disagree as much as you like but TLOMJ's trailer, like the Waar trailer, was so well-edited and presented that it was good enough to fill the cinema houses on its own. That's because it was one of the trailers that firstly didn't give the plot away and yet managed to make its entire spectrum of emotions felt in a few minutes, and it also gave you a glimpse of what you can exactly expect to watch in the cinemas. The second reason has to be a driving force behind why so many people watched the film multiple times.