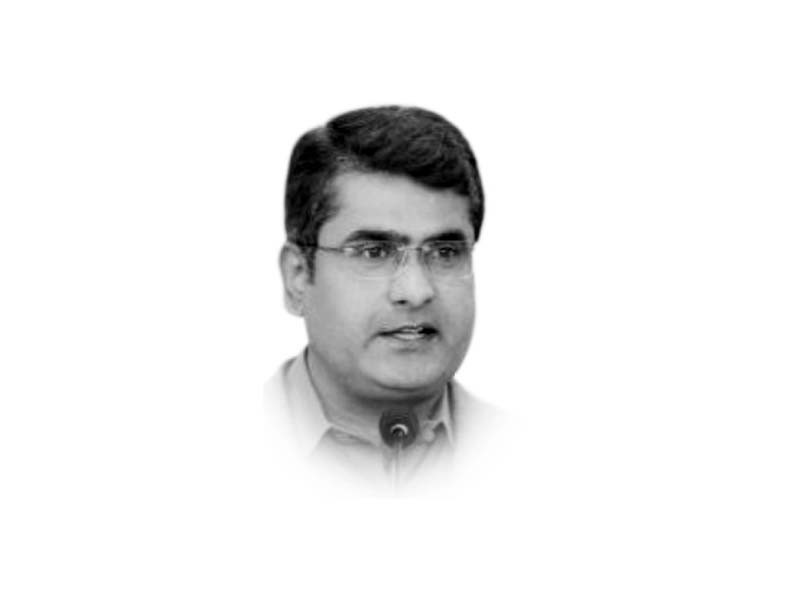 ---
Ninety-five years ago, Zulfikar Ali Bhutto was born on this day, January 5, 1928, in Larkana, which was a part of the Bombay Presidency as an administrative subdivision of British India. Nineteen years after his birth, today's Pakistan was birthed after the long struggle against the colonial rule of Britons in the subcontinent.
When Pakistan was established on August 14, 1947, he was a student at University of California in Berkeley, US. Later, after completing his education at Oxford in UK, when he returned to Pakistan and joined his ageing father, Sir Shahnawaz Khan Bhutto, he started practising Law in Karachi where he met his better half Nusrat Isphahani and instantly married her on September 8, 1951 in a simple ceremony.
After his father's death on November 19, 1957, ZAB became the sole heir and custodian of his family and switched to the mainstream politics in the country. A year later, in 1958, ZAB became the youngest cabinet minister, taking up the reins of the Ministry of Commerce under President Iskandar Mirza. He was also the youngest minister in Ayub Khan's cabinet as Foreign Minister in 1963 at the age of 35 and in the next three years, he left Ayub Khan's cabinet over differences on the Tashkent Agreement in 1966.
What he did in the coming years is the history of our politics — from the formation of Pakistan Peoples Party (PPP) on November 30, 1967 to becoming Chief Martial Law Administrator briefly on administrative grounds, and then moving to the Presidency as the fourth President of Pakistan from 1971 to 1973 to finally taking oath as the first democratically elected Prime Minister of Pakistan with the introduction of 1973 Constitution.
Almost 44 years after his martyrdom, ZAB is best known for his three key contributions: his party, the PPP; his Constitution of 1973; and his visionary leadership for creating a democratic Pakistan and sticking for his mission even at the cost of his life. These three pillars keep the Federation of Pakistan intact and stronger despite two military coups and various overt and covert attacks and manipulations over them by the remnants of the dictatorship even today in Pakistan.
If there was any rebirth of ZAB after his martyrdom, it was his daughter of destiny, Mohtarma Benazir Bhutto. By following his vision and mission, she stood like a rock against the dark rule of Gen Zia and made her own mark on becoming a Prime Minister like her father and setting an example of being the youngest prime minister of Pakistan and first female prime minister of the Muslim world.
Even though she was never allowed to deliver independently by the remnants of the dictatorship, she bravely faced all challenges, including the terrible days of exile, till her martyrdom on December 27, 2007 in the same Rawalpindi where her father kissed the gallows in the search and fight for a democratic Pakistan.
BB's martyrdom shifted the burden of party leadership over the shoulders of her young son, Bilawal Bhutto Zardari at the age of only 19. While struggling to get out of personal tragedy, he converted his grief into strength instead of any revenge, and preferred and internalised democracy as the best revenge. It was his new identity and troubled journey that also led to the emergence of Bilawal Bhutto Zardari as an inspirational leader in today's Pakistan who is now being tipped as the new age of hope and leadership for Pakistan.
Today, Bilawal Bhutto Zardari is the youngest foreign minister of Pakistan. When he took the Foreign Office last year, he was 34, a year younger than his grandfather and his mother, who both became the prime minister for the first time at the age of 35.
There can be no better exemplification of the rebirth of Bhutto in today's Pakistan. Bhuttos are best known to the world for their personal lineage and their political legacy, and we all take pride in them when we visit any part of the world or the world knows anything about us.
In Pakistan's entire history, the birth of phenomenal and charismatic Bhutto and his rebirth — first via his daughter, and now her daughter's son — is the most celebrated personal and political phenomenon of our times and would lead us for a democratic, peaceful and prosperous Pakistan. No dictatorship and no death could stop them from taking birth and rebirth as the saviours of democracy and people's politics.
Published in The Express Tribune, January 5th, 2023.
Like Opinion & Editorial on Facebook, follow @ETOpEd on Twitter to receive all updates on all our daily pieces.
COMMENTS
Comments are moderated and generally will be posted if they are on-topic and not abusive.
For more information, please see our Comments FAQ