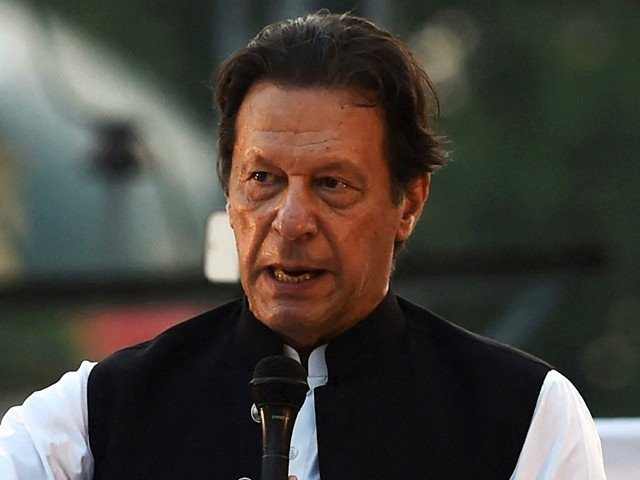 ---
ISLAMABAD:
Pakistan Tehreek-e-Insaf (PTI) chief Imran Khan on Wednesday moved the Lahore High Court (LHC) against the Election Commission of Pakistan's (ECP) proceedings to strip him from his position as party chairperson following his disqualification in the Toshakhana reference.
In his petition filed before the high court, the former premier maintained that the electoral watchdog was exceeding its powers by trying to remove him as PTI chairperson. It furthered that the ECP had issued the notice "illegally".
According to the petition, the commission started its "illegal proceedings" against Imran, however, the PTI leader had revealed his full assets before the ECP.
It requested the LHC to suspend the notice sent by the ECP to Imran as well as stop the electoral watchdog from taking further action before the final verdict.
Read ECP warns PTI leaders of issuing arrest warrants
Last month, the ECP initiated proceedings to strip PTI chief Imran Khan of his party's chairmanship following his disqualification in the Toshakhana reference.
PTI sources also confirmed that it has received a notice from the Election Commission to Chairman Imran Khan
PTI General Secretary Asad Umar said the party will write a letter to the Chief Election Commissioner (CEC) Sikandar Sultan Raja to inquire about the reason for sending a notice.
He said they would challenge the legitimacy of the notice, adding that the ECP had no authority to remove Imran Khan as party chairman.
COMMENTS
Comments are moderated and generally will be posted if they are on-topic and not abusive.
For more information, please see our Comments FAQ