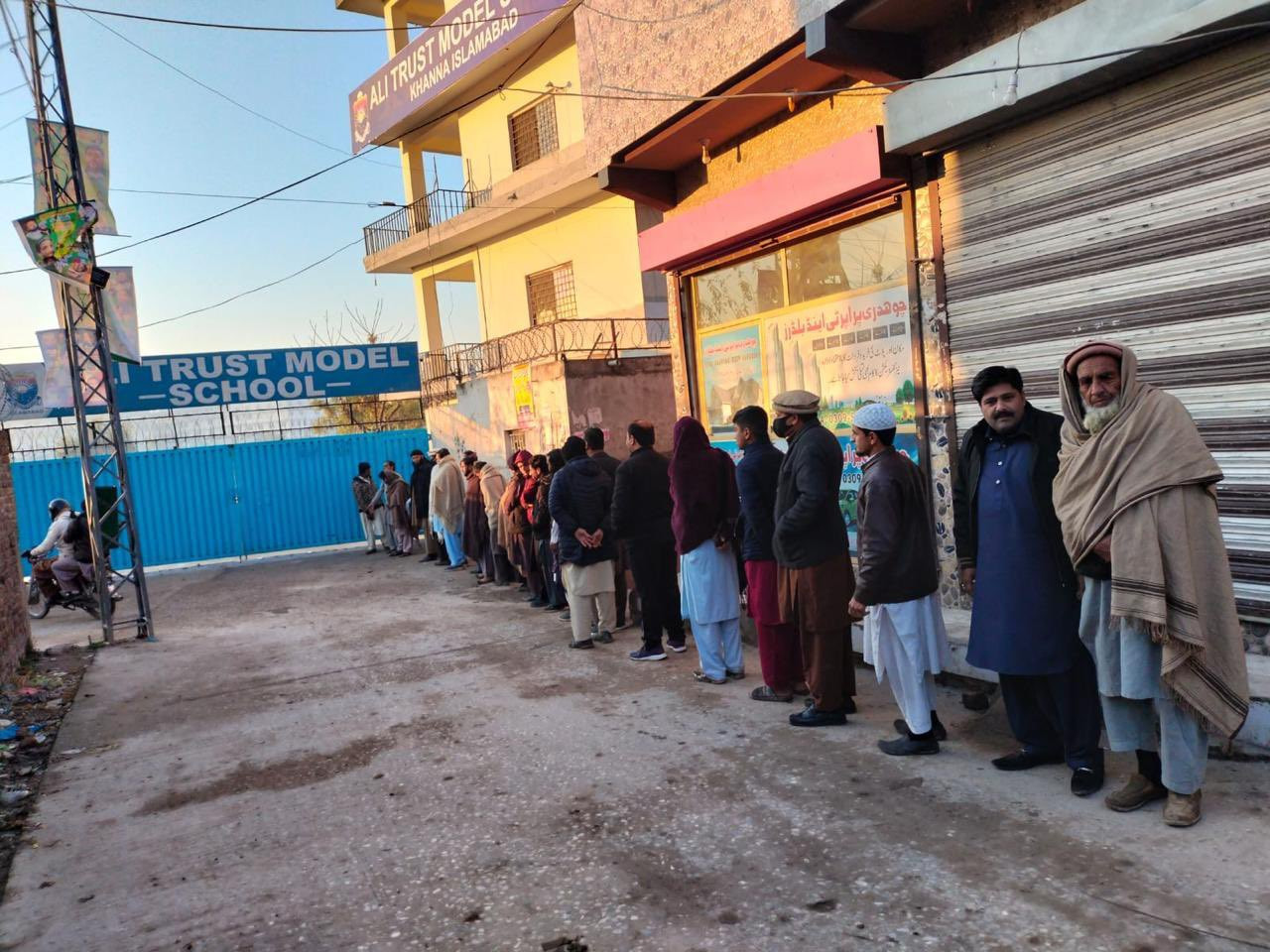 ---
ISLAMABAD:
The Pakistan Tehreek-e-Insaf (PTI) on Saturday filed a contempt petition against the Election Commission of Pakistan (ECP) over the electoral body's failure to conduct local body polls in the federal capital despite an order by the Islamabad High Court (IHC).
PTI leader Ali Nawaz Awan filed the petition, praying upon the court to conduct contempt proceedings against the ECP over its failure to conduct the local government polls.
Earlier today, the PTI called the election commission's failure to conduct local body polls in Islamabad an 'open contempt' of Friday's court order.
A day earlier, the Islamabad High Court (IHC) ordered the Election Commission of Pakistan (ECP) to conduct local government elections in the federal capital on Saturday as per schedule, asking the federal government to assist the electoral watchdog in holding the polls.
Despite the court order, ECP was unable to start polling for the local body elections in the capital.
Following the development, PTI senior leader Fawad Chaudhry said that the voters in Islamabad are standing outside the polling station but the elections have been 'stopped' despite clear orders of the court.
He furthered that the government is mocking the people and the Constitution with its "puppet election commissioner".
The court should implement its decision and contempt of court action should be taken.
اسلام آباد میں ووٹر پولنگ اسٹیشن کے باہر کھڑے ہیں لیکن عدالت کے واضع احکامات کے باوجود انتخابات روک دئیے گئے ہیں،ووٹ سے خوفزدہ حکومت اپنے کٹھ پتلی الیکشن کمشنر کے ساتھ ملکرعوام اورآئین کا مذاق اڑا رہی ہے، عدالت اپنے فیصلے پرُعملدرآمد کروائے اورتوہین عدالت کی کاروائ کی جائے pic.twitter.com/1CFWaF7COm

— Ch Fawad Hussain (@fawadchaudhry) December 31, 2022
Read PTI to move court against dissolution of PA, delay in Islamabad LG polls
PTI's central Secretary General Asad Umar demanded strict action against the electoral watchdog stating that the ECP's action was a contempt of court.
In a video message on Twitter, Umar said his party's workers were present outside polling stations from the morning but no one from the ECP had arrived, alleging that this "imported government" is afraid of the people.
A day earlier, the court cancelled the December 19 notification of the interior ministry regarding the increase in the number of union councils, while the December 27 notification of the ECP regarding the postponement of the elections was nullified.
Justice Arbab Muhammad Tahir gave a brief judgment on the petitions of the Pakistan Tehreek-e-Insaf and the Jamaat-e-Islami.
The court ordered that the LG elections be held on December 31.
The ECP had submitted a written response to the court in which it was said that they were serious about fulfilling the constitutional responsibility of holding the LG elections. "We ordered timely LG elections, which was annulled by the high court."
The ECP in the letter also proposed amending Article 140 A of the Constitution and Section 219 of the Election Act.
COMMENTS
Comments are moderated and generally will be posted if they are on-topic and not abusive.
For more information, please see our Comments FAQ