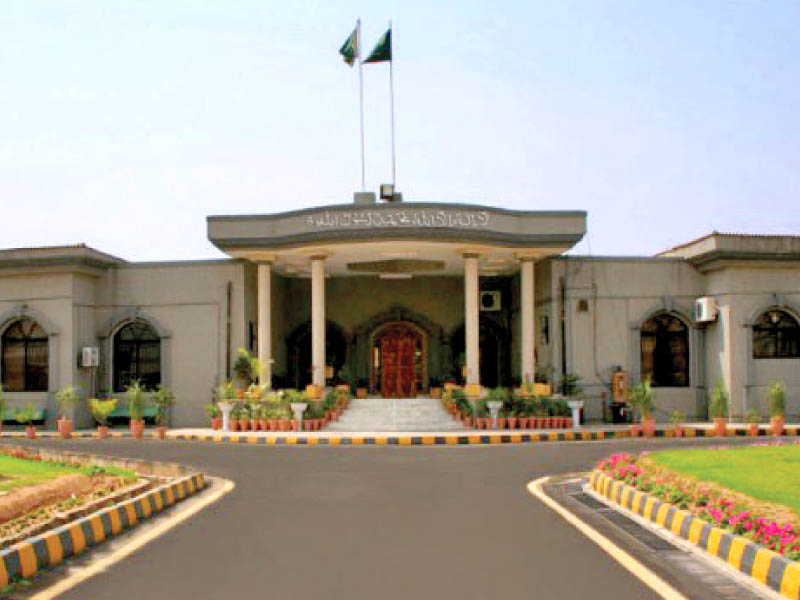 ---
ISLAMABAD:
The Islamabad High Court (IHC) on Tuesday expressed surprise when it was revealed that the population of the federal capital is mentioned as 200 million in a summary during the hearing of the local body election case.
The court questioned the veracity of the claim given that Pakistan's population numbers around 222 million.
The IHC was hearing Pakistan Tehreek-e-Insaf's (PTI) appeal to hold local body elections in Islamabad on December 31.
PTI challenged the decision of the single bench of the IHC to nullify the Election Commission of Pakistan's (ECP) earlier verdict and hear all stakeholders before deciding on holding elections on December 31.
The party claimed that increasing the number of union councils, days before the poll's scheduled date, is of "no importance" and prayed that the single bench decision be annulled and ECP's decision on the matter restored.
PTI's counsel stated that just 11 days ago, the government increased the number of union councils from 101 to 125 after claiming that the population of the city has increased.
Responding to the court's earlier question regarding the population of the federal capital, the lawyer replied that 205 million is written in the approved summary. He further claimed that the government increased the number of union councils to 101 according to the city's population six months ago, and is now further increasing local seats to 125.
Read ECP postpones Islamabad local body polls
PTI's counsel also questioned the government's claim of population increase.
Justice Mohsin Akhtar Kayani said that when PTI was in power, it did not hold by-polls, as is the case with the present government. "Maybe it suits political parties not to hold local elections," he said.
The PTI lawyer repeatedly pleaded to stop the ECP from giving its decision today, saying that it should not give a decision on the matter till tomorrow or else the decision would be made subject to the decision of the court.
The court, while rejecting the request for an immediate injunction on PTI's appeal, said that it will decide in the plea on Wednesday after hearing all parties.
The hearing was then adjourned till tomorrow.
COMMENTS
Comments are moderated and generally will be posted if they are on-topic and not abusive.
For more information, please see our Comments FAQ