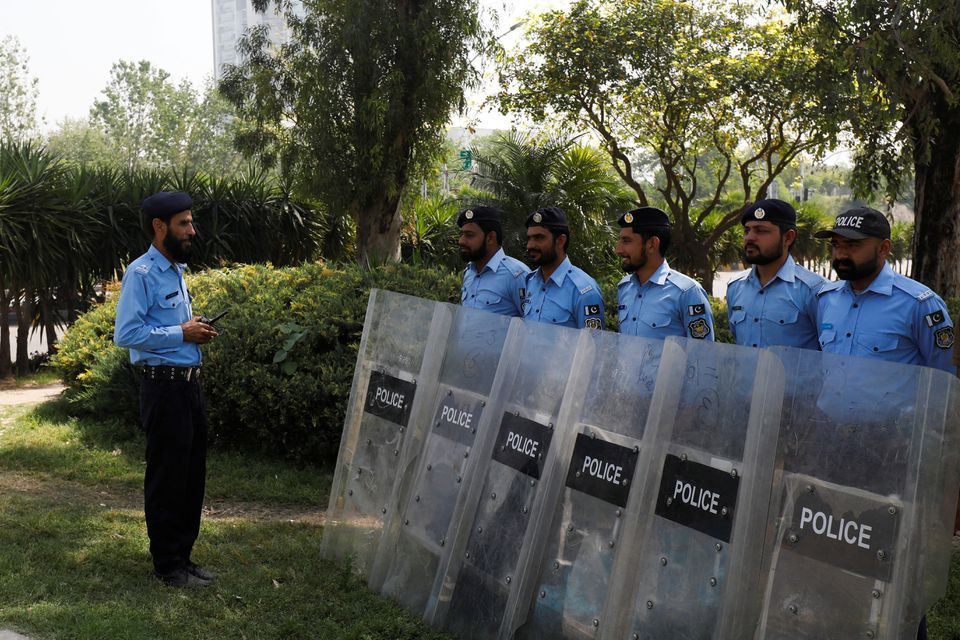 ---
ISLAMABAD:
A day after the US and UK governments issued advisories to their respective citizens in Pakistan, Saudi Arabia and Australia on Monday too prohibited their nationals in the country from visiting a five-star hotel in Islamabad because of the possible threat of a terrorist attack.
The Saudi Embassy in a statement advised its citizens in Pakistan to remain vigilant and avoid unnecessary movement.
The Australian High Commission too joined other diplomatic missions urging its nationals to avoid visiting the five-star hotel.
Earlier, the US and UK diplomatic missions had issued similar advisories.
A statement issued by the US Embassy on Sunday prohibited the American government staff from visiting Islamabad's private hotel because of a possible attack.
It added that the US government was aware of information that unknown individuals were possibly plotting to attack Americans at a hotel in Islamabad sometime during the holidays.
Also read: US embassy restricts staff movement in Islamabad
According to the advisory available on the US Embassy website, all American staff were prohibited from visiting the hotel in Islamabad effective immediately.
"Furthermore, as Islamabad has been placed on a Red Alert citing security concerns while banning all public gatherings, the embassy is urging all Mission personnel to refrain from non-essential, unofficial travel in [the federal capital] throughout the holiday season," the statement further read.
At least 54 people were killed and several others injured when a dumper truck laden with explosives was detonated in front of the five-star hotel in Islamabad on September 20, 2008.
The bombing shook Pakistan as terrorists had managed to breach the security of the Red Zone Zone, where key government installations and diplomatic missions were located.
The unprecedented advisory and threat alert was issued by the US after a police official embraced martyrdom and several others were injured when a suicide bomber blew himself up during a check up in Sector I-10 of Islamabad.
This was the first suicide attack in Islamabad since 2014.
There has been a spike in terrorist attacks ever since the Afghan Taliban returned to power in Kabul. According to official data, since August 2021, Pakistan recorded 420 terrorist attacks.
In the last three months alone, the banned terrorist outfit Tehreek-e-Taliban Pakistan (TTP) claimed responsibility for 141 of these attacks.
A major review is currently under way to devise a new strategy to deal with resurgence of the TTP. Official sources believe that a military operation to stem the fresh tide of terrorism is on the cards.
A meeting of the National Security Committee is expected in the next couple of weeks to make major decisions.
COMMENTS
Comments are moderated and generally will be posted if they are on-topic and not abusive.
For more information, please see our Comments FAQ