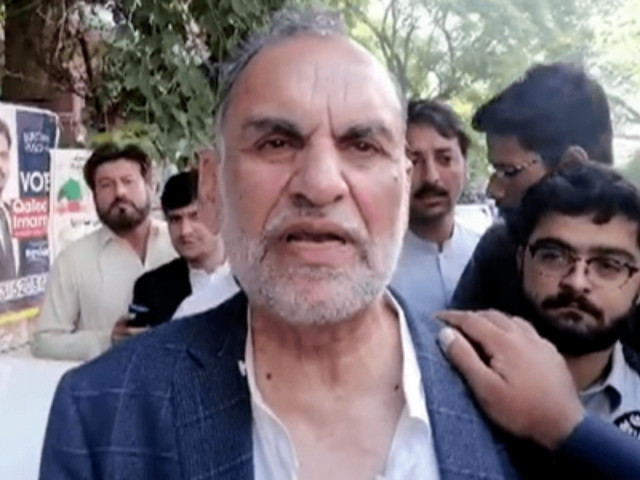 ---
QUETTA:
Senator Azam Swati's lawyer submitted an application on Thursday requesting the court to exempt his client from appearing in Kuchlak Court in person due to his health and security reasons.
Magistrate Kuchlak on this ordered issuance of notices to concerned authorities summoning the investigating officer and the prosecutor.
The counsel for Swati appeared before the magistrate in Quetta's Kuchlak tehsil court. The counsel, Syed Iqbal Shah Advocate stated in the application that Swati has been suffering from heart ailments and his age is more than 70 year too.
Since there are threats to his life, he should not be produced in the Kuchlak court away from the city, the lawyer said, adding that a few days ago there was an explosion on the police truck on the Kuchlak Highway.
There is a security risk to Swati in bringing him to Kuchlak which is 17 km away from Quetta. Kuchlak Magistrate Shireen Dawood inquired why Senator Azam Swati was not kept at the Kuchlak police station. Advocate Iqbal Shah replied that the government had not kept him in Kuchlak police station due to security reasons.
"That is why the Kuchlak court is requested to produce Swati in the district court of the city or record his statement through a video link instead of forcing him to appear in person before the court," he argued.
Later, magistrate Kuchlak received the application and issued notices to summon the investigating officer and the prosecutor.
Published in The Express Tribune, December 9th, 2022.
COMMENTS
Comments are moderated and generally will be posted if they are on-topic and not abusive.
For more information, please see our Comments FAQ