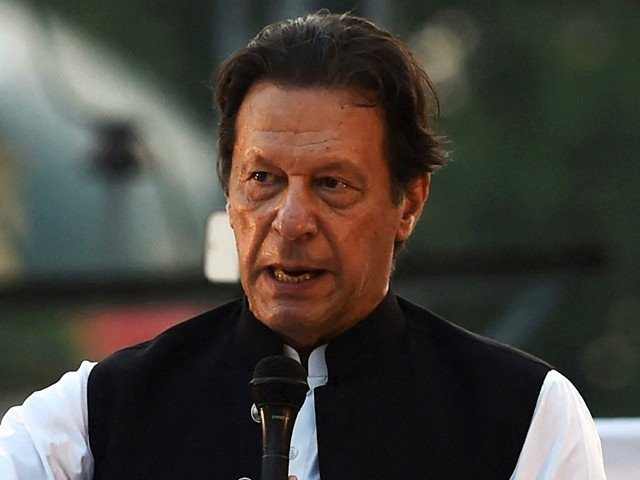 ---
LAHROE:
PTI Chairman Imran Khan on Thursday said that the newly-appointed COAS should not continue the policies of his predecessor.
In a meeting with Vloggers at his Zaman Park residence in Lahore, the former PM said that he never wanted to appoint Lt Gen (retd) Faiz Hameed as army chief, adding that propaganda campaign was launched against him, reported Express News.
"I never called General Bajwa [former army chief] my boss as I was the prime minister," he said.
Imran said that National Accountability Bureau (NAB) was working under an influence of the establishment and it only took action against the "weak".
"When we came to power, all kinds of mafias existed but we could not take action against them," he admitted.
Read more: Imran directs PTI lawmakers to step up preparations for general elections
He said that senior journalist Arshad Sharif's mother has named the same people for the killing of her son whom he had identified earlier.
Imran said that the FIR of the gruesome incident should be registered as per the version of slain journalist's mother.
Meanwhile the PTI chairman instructed the party's lawmakers and ticketholders to speed up their preparations for the next general elections.
Talking to PTI lawmakers from Attock, Jhelum, Chakwal and Sialkot along with ticket holders of Gujranwala, Imran asked them to devise a comprehensive political strategy and be fully prepared for the next electoral battle, according to a statement issued by PTI.
COMMENTS
Comments are moderated and generally will be posted if they are on-topic and not abusive.
For more information, please see our Comments FAQ