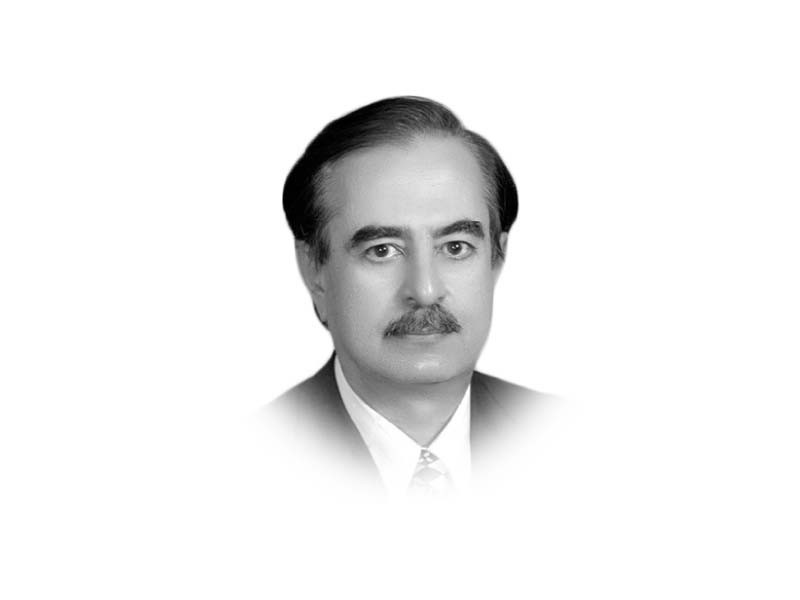 ---
A recent column in The Wall Street Journal states that Apple Co. is considering shifting some of its information based technological production from China to Vietnam and India due to Covid-19 restrictions and recent protests by workers in China. Demands for higher wages to meet higher costs of living by the workers may also be a compelling factor.
In 2019, Apple export of products like iPhone, iPods, iPads and computers from China were around $379 billion. Apple sales in China in 2022 were $75 billion. Apple alone is thus exporting from China products worth more than ten times the total exports of Pakistan.
Apple exports account for nearly 3% of China's multi-billion dollar exports.
What attracts Apple and other world industrial giants to China and what may count crucial in shifting business to Vietnam and India? Besides the obvious cheaper costs of production due to comparatively lower wage rates, there are other reasons too. Firstly, China has over the last 40-45 years created a literate and diligent workforce. Secondly, besides providing a massive market for sale of new products, as the standards of living of the people improved, there is marked political stability. Thirdly, but no less importantly, is the freer economic and strong legal and regulatory environment the state has provided to attract foreign investments and technology as the main drivers of Chinese economic growth over the last four decades.
It was during Deng Xiaoping's tenure that China made the historic shift towards making economic growth and raising living standards of the people as the centre piece of state policies. Ever since China has not looked back. Despite criticisms of denials of human rights and freedoms and the increasing tendency towards augmenting its military might as a safeguard against external threats, China has reaped tremendous rewards by showcasing a business supportive and investment friendly environment.
Why is Pakistan standing back in the line in all these three areas? Bill Gates comes to Pakistan lending help in anti-polio campaign and girl's education. But when it comes to corporate investments it is other places he prefers, even a next door neighbour.
We may wish Apple spares some crumbs to Pakistan but mere chest thumping without becoming a stable, normal, democratic and socially developed country we cannot keep the teeming millions in hope of illusive manna from the skies.
If India provides the right environment for foreign investments, the question to ponder over is how two countries born out of one united during the last 75 years have taken such different paths of political and economic development. While one twin appears to be the future darling of foreign investments, the other remains a shunned pariah.
Will our political leaders pay heed and get down to restoring political stability, education and serious non-partisan economic change to give the 230 million people a break from poverty, military, bigotry and ignorance?
Mere sloganeering and beating the drum of national honour brings no boon or change to the poverty of the masses.
Nehru decided in 1950s to set up five world class institutes of engineering and technology, seeking support from whichever foreign source was available. Nehru in his speech on the occasion of setting up of the first IIT at a British rule detention camp in Kharagpur in Bengal said: "Here in the place of that Hijli Detention Camp stands the fine monument of India, representing India's urges, India's future in the making. This picture seems to me symbolical of the changes that are coming to India."
While visionary civilian leaders in our neighboring country, immersed in education and history, were conceiving the course for a modern, poverty-ridden, liberal and technologically advanced polity, we were embroiled during the 1950s, in finding external support to shore up the state in its defence capabilities.
While ensuring an acceptable resolution of the Kashmir dispute may have been the ostensible foreign policy goal, was there also a need to create an ideology of a security state to enable and justify control of government, directly or indirectly, by the armed forces in the midst of political turmoil and instability that a state without a strong political background was wont to go through in its formative nation building stages in a culturally diverse environment?
But that quest for security could've also been negotiated through peaceful interventions with the adversaries especially when the main world power players seemed to be in no mood to help undo India's partition. Was it a fear on their part not to allow an expanded, intransigent India to pose possible challenges to their hegemonic superiority or the dictates of a mutually deterrent cold war situation?
Nearly all newly developed economies from Singapore to Hong Kong, from China to South Korea, Japan and Malaysia have certain distinct commonalities in their path to removal of poverty and economic growth. They have seen long periods of political stability variously arrived at. Investments in social development viz education, health and social welfare have been a constant. An export-led growth model has been assiduously pursued providing opportunities of foreign investments and technology transfers in an enabling environment. Improved governance, rule of law and security to capital and profits were ensured.
The results are self-evident: today as compared to USA with exports of $1.4 trillion, China boasts of exports of $3.5 trillion per annum. A 1960s war-torn Vietnam today has exports of around $300 million followed closely by Malaysia with $290 billion. India's exports are worth nearly $500 billion. Bangladesh is averaging $46 billion. Pakistan struggles to reach the figure of $34.5 billion with a likely drop due to worldwide recession and domestic political instability.
The policy prescriptions and the contours for a robust path towards economy growth, social development, poverty alleviation are self-evident. In the past, countries could not benefit from the living examples of successful economies. Once the size of the economic pie increases political differences are easier resolved leading to relative political stability. Today we have the benefit of hindsight of countries that have changed their fortunes within a space of two to four decades. Is our leadership up to the challenge?
Published in The Express Tribune, December 8th, 2022.
Like Opinion & Editorial on Facebook, follow @ETOpEd on Twitter to receive all updates on all our daily pieces.
COMMENTS
Comments are moderated and generally will be posted if they are on-topic and not abusive.
For more information, please see our Comments FAQ