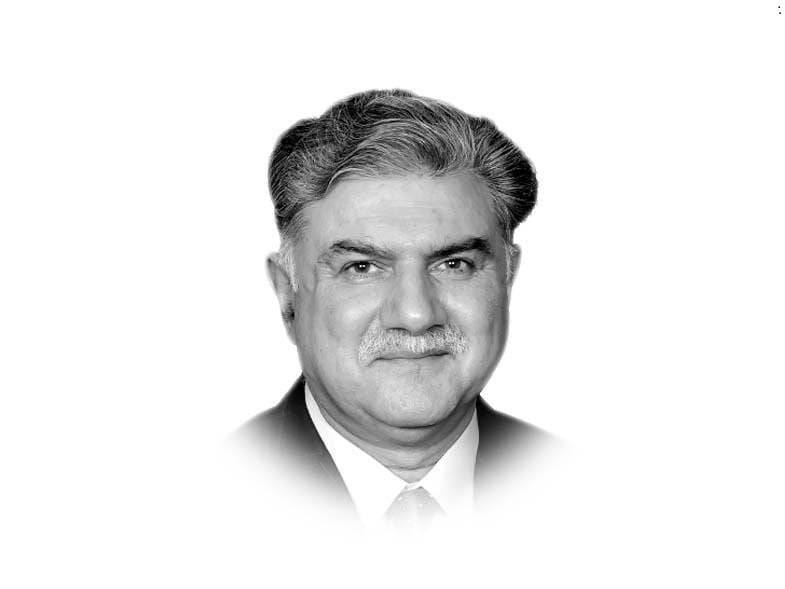 ---
We continue the previous three columns, to highlight specific aspects of Mughal India, gleaned through Travels in the Mogul Empire (AD 1656-1668) written by Dr Francios Bernier, a French physician who stayed for 12 years in Mughal Hindustan during reigns of Emperors Shah Jahan and Aurangzeb.
Twelveth, Christianity. As mentioned earlier, Portuguese under Vasco de Gama (1460/69-1524), the Portuguese explorer who mistook Indian Subcontinent for Americas, landed on Malabar coast in India's south much before the Mughal conquest under Babar. His earlier 1497-99 voyage to India through the Cape ofGood Hope linked Europe with Asia for the first time through a sea route (connecting Atlantic with Indian Oceans). This milestone piloted seaborne trade and Western imperialism resulting into colonialism and slave-trade.Portuguese were the main beneficiariesinitially. Jesuit missionaries would generally be in tow to preach the Gospel.
Ostensibly, Emperor Akbar (ruled 1556-1605) – as vouched by Dr Bernier – believed in the truthfulness of Christian religion, and he encouraged Murad, his son, to take lessons in Christianity. Emperor Jehangir (1605-1627), loath at dietary and alcohol restrictions in Islam, and himself least religious, reportedly showed interest in Christianity and allowed two of his nephews to convert to Christianity. Missionaries, especially Jesuits and Capuchins, had great influence with and hope in him. Jehangir, at one point, planned the whole court to wear the European attire; and was dissuaded with difficulty by the omara (nobility). Muslim scholars, in order to shield Islam from distortions, ultimately decreed that the sovereign was not bound by percepts of the Quran, enabling Jahangir to drink and eat prohibited meats.
Shah Jahan later checked the growing Christian influence and purged the Jesuits, who had built the first large churches in Agra and Lahore. His wife Mumtaz Mahal was instrumental in provoking his ire, as the Portuguese Jesuits had provided asylum to two of her daughters, whom the missionaries had converted into Christianity. Other than that, Christian preachers were unable to convert any significant number of Muslims. Low-caste Hindus drove towards Christianity en masse. Cities alike Lucknow and Dhaka had Feringee Mahal, Feringee Bazar or Franks' (Christian) quarters.
Christian population, including Portuguese and half-castes (with one parent of Portuguese descent), was largest in Bengal, around 25,000after being driven by the Dutch – with Hooghly area having the largest concentration (8-9,000). Bengal had sugar, cotton and silk to offer. And Hollanders would export various types of Bengal cotton to Japan and Europe.
Thirteenth, Hinduism. Jehangir's edict to forbid killing of beasts of pasture was on Brahman insistence, ostensibly linked to scarcity of animals. Hinduism's restriction of animal-based diet was considered healthy, climatically pragmatic and helpful in the transmigration of the soul towards the next janam (birth)…as prescribed through the theory of awagon (rebirth). Meat abstinence and mostly khichree-based (watery lintels/daal over rice with butter on top) helped develop a peculiar psyche and physique among Gentiles.
Most Mughal emperors allowed and even participated in Hindu festivals. Dara Shikoh, Shah Jahan's son as governor of Bengal, ordered the Persian translation of Upanishads (part of Vedas, the Hindu Holy scriptures) from Sanskrit. It was titled as Sarr-e-Asrar (The Secret of Secrets).
Dr Bernier detests the stranglehold, Brahmans had on the Hindu daily life; their sexual exploits in religious garb; and their encouragement of satti – self-immolation among Indian women at husband's death. At times, the widow's slave girls would also follow suit… singing dancing and jumping into the funeral pyre.
Satti was widespread mainly in the rajwaras, although on paper the provincial governor had to give permission. Widows would accede to being burnt alive than live in shame. Even Mughal officials would avoid protecting a widow unwilling to satti herself, due to Hindu backlash. Brahman priests using long clubs would push the widowinto the funeral pyre till dead, if she tried to escape. Sometimes the less committed widow would be tied to ensure her vow of satti. Portuguese were able to rescue some unwilling widows and keep them in their fiefs in the south.
In some areas of Hindustan, the unfortunate widow would be buried live, gradually up to the neck first; and then two or three Brahmans would fall upon her choking her to death. Sometimes a terminally sick person was drowned gradually in river to die. The practice of satti ensured matrimonial fidelity, care for husband during sickness, control over wife and protected the husbands against poisoning etc.
Scavengers at burning ghats (shamshan ghats) were called halal-khors. Dr Bernier is critical of Jogis – professing piety. Jogi and Fakir visitations to the houses roused well-known and well-founded suspicions. Chimea-gari, or the art of making gold, was rampant and swindlers would defraud gullible nobility. Nazar-bandi, a kind of sorcery that distorted vision, was widespread.
Buddhist were divided into 'Red/Saffron Cap' Sect in mainland Tibet, and 'Yellow Cap' (Gelug) Sect mainly residing in Ladakh, as distinguished by the colour of caps, the adherents wore.
So much for the salient aspects of life in Mughal India under the last two emperors as experienced through Western eyes. One can deduce certain operative conceptual strands. First, the Mughal Empire was established by the force of arms with Uzbek leadership and Afghan manpower. It was consolidated by Akbar and touched its zenith under Aurangzeb. Mughals took advantage of the numerous jati – cast – fault lines running through Hindustan; its weaker demography and political organisation. Mughal emperors would court a couple of powerful Hindu rajas through divide and rule and have the last laugh.
Second, intrigue by omara, divided along ethnic, religious and sectarian lines was pervasive, playing key role in Empire's politics and wars of succession. Third, Mughals failed to establish and consolidate state per se. Akbar the Great, through Ain-e-Akbari did codify some aspects of governance, but the effort was inadequate. The Empire was mostly exploitative of resources (through Lagaan system and absence of private property). Social welfare was a distant priority, but that is how contemporary Asiatic empires were organised.
Fourth, European powers in traders' garb meddled in local politics, exploited resources, preached Christianity and ultimately colonised India. But they did provide trade and commerce, infrastructure and a rule-based order, although the rules were heavily rigged in their favour.
Perhaps for the first time under Modi, there is a sense of revisionist Hindu nationalism across India that unfortunately is majoritarian and exclusive.
Published in The Express Tribune, December 8th, 2022.
Like Opinion & Editorial on Facebook, follow @ETOpEd on Twitter to receive all updates on all our daily pieces.
COMMENTS
Comments are moderated and generally will be posted if they are on-topic and not abusive.
For more information, please see our Comments FAQ