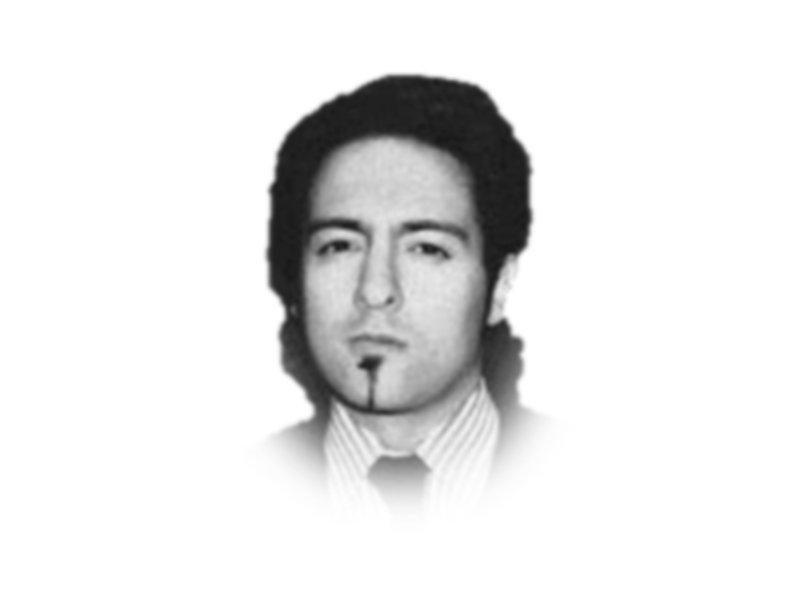 ---
Pakistan's decision-makers must reassess Islamabad's Afghanistan policy. Despite Hina Rabbani Khar's recent high-octane diplomatic charm offensive to Kabul and Pakistan's outreach, there have been relentless attacks on Pakistani interests along with TTP's unilaterally shredding the paper-tiger peace-agreement. The attack on Pakistan's mission in Kabul, gruesomely targeting Chargé d'affaires Ubaidur Rehman Nizamani, is despicable and leaves a security guard battling for his life.
Pakistan's Foreign Ministry issued a press release confirming that IS-Khorasan Province (ISIS South Asia) claimed responsibility for the terrorist attack on Pakistan's embassy. ISKP previously instigated trouble on the Hairatan border and a suicide attack on Kabul's Russian embassy throwing the entire region into deep disarray.
Twin-terror attacks in Kabul's mosque frequented by Hezbi Hekmatyar and on Pakistan's Chargé d'affaires signal opportunistic urban warfare by spoilers seeking to destabilise Afghanistan and excavate a déjà vu of sectarian rifts. Taliban's protection of Kabul is flawed and porous; these were highly sensitive targets.
As Taliban cannot even keep a watchful eye on Kabul, the other militant strongholds scattered all over Afghanistan are deeply susceptible.
On ISKP, Pakistan's government had, in September 2021, provided empirical evidence, a 131-page dossier and a CD with audio and video recordings, exact GPS coordinates of five Indian funded and managed ISIS (ISKP) terror training camps with suspected use of chemical weapons. Pakistan responsibly shared with the world detailed War Crimes perpetrated by the Indian Occupation Forces. There have been no meaningful crackdowns on these Indian funded ISKP training camps.
In Dushanbe, Afghanistan's former NDS intelligence chief Rahmatullah Nabil openly confessed: "We helped India against Pakistan, but India cancelled our visas after the fall of Kabul." Indian-Afghan intelligence links are deep-rooted and do not change after a new interim government takes over the reins of power in Kabul. Increasing ties between Afghanistan and Indian intelligence machinations are inimical to Pakistan.
Recent attacks by TTP in Nowshera, November 13 Chaman Border bloodbath, and Indian funded BLA, BLF attacks in Kech, Panjgur and Mand (Balochistan) are an imminent threat to Pakistan. India's external intelligence wing R&AW are fully training, funding and arming TTP and ISKP while the Afghan Taliban are merrily providing shelter to TTP, ISKP and AQIS.
All these recent attacks are logical tell-tale signs of Indian proxy involvement and Afghan Taliban's negligence. They troublingly hint towards a deepening entente between ISKP, TTP and AQIS whose cells merging is a regional menace if not tackled immediately. Such attacks point to Indian counter-intelligence assets operating in Taliban-controlled Afghanistan via proxies as well as Uzbek and Tajik mercenaries operational in Afghanistan leaving the South and Central Asian theaters profoundly imperiled.
TTP would be motivated to further coalesce with ISKP and AQIS even more since the US State Department designated TTP and their leader Qari Amjad as terrorists.
Afghanistan's Taliban are not living up to their promise of keeping their land terror free; on the contrary, extremist attacks have increased manifold. Swifter investigations and apprehensions must be intensified by Afghanistan's Taliban with a sense of urgency. All TTP and ISKP terrorists must be handed over to Pakistan for swift justice. The onus is now on Afghanistan's Taliban.
Militants in Afghanistan don't find it difficult to be well-equipped with all the sophisticated NATO armaments seized by various extremists including TTP. The regional extremist ecosystem with ISKP, TTP and AQIS churns out well-trained death-cults with ample experience in guerilla and urban warfare.
If the attacks on Pakistan persist, and Afghanistan's Taliban don't co-operate or selectively turn a blind eye to terror within their borders then Pakistan, as a very last resort, might be left with no other option than to mount a multi-pronged, hybrid and kinetic strategy to root out TTP, ISKP and AQIS preferably with regional cooperation, as this menace affects all of South and Central Asia.
Other than diplomatic lobbying campaign at all multinational fora, including the UN, SCO (Counter-Terrorism Unit), ECO and other stakeholders, Islamabad may be left with no other option but for Pakistan Army to create a buffer zone in Eastern Afghanistan and deploy troops (like Türkiye did in Northern Syria). This, of course, has to be very well thought-out as it would expose our soldiers to asymmetric attacks by TTP and ISKP insurgent guerilla warfare.
The ISKP and TTP strongholds and core threats to Pakistan emanating from Afghanistan's Paktia, Paktika, Khost and Nangarhar provinces. However, focusing militant "clean-up operations" on some border areas while ignoring others allows TTP and ISKP to relocate, regroup and launch fresh attacks against Pakistan, so a more holistic approach covering the whole Durand Line border is required.
In addition to SOF elements like SSG, SSG-AF and SSG-N, XI Corps Peshawar would likely field the 7th Division Infantry along with FC troops cognizant of the terrain. Army Aviation elements could offer close aerial support. Airstrikes by Pakistan Air Force or Pakistani UCAV involvement targeting TTP and ISKP strongholds can't be ruled out.
Let me repeat: this would be a very last option to maintain Pakistan's sacred security and sovereignty.
The turbulence trickling in from Afghanistan into Pakistan in lieu of the collapse of the TTP ceasefire has the potential to plummet the entire region into pandemonium.
Pakistan had been on the receiving end of terrorism for decades until it decided to take decisive kinetic action. The new policy of appeasement with nefarious non-state actors has failed whilst empowering deceitful militants to extract mala fide concessions. There can be no more appeasement.
It is time for Afghanistan's Taliban to honour their pledges and sever covert links with Indian intelligence. Peace and prosperity in Afghanistan is very close to Pakistan's heart. Islamabad is enthusiastic to welcome Afghanistan in CPEC, and leverage regional connectivity for the benefit of millions of citizens.
None of the above will be possible unless terrorism is uprooted and political consensus achieved. Time for all participants to forge a shared vision.
Published in The Express Tribune, December 6th, 2022.
Like Opinion & Editorial on Facebook, follow @ETOpEd on Twitter to receive all updates on all our daily pieces.
COMMENTS
Comments are moderated and generally will be posted if they are on-topic and not abusive.
For more information, please see our Comments FAQ