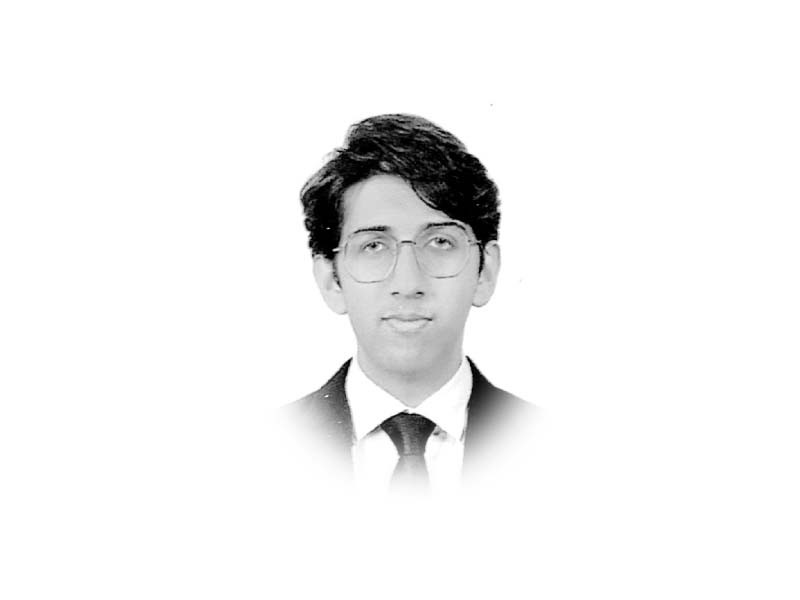 ---
Pakistan has so much talent, so much passion. So many young energetic, kind hearted people. So many people who can bring change, with their ideas, their bright minds. Our people have so much to offer.
It's evident that people are tired of how the system is being run. It's grabbing itself by the scruff of the neck and dragging itself across the floor. But for how long? We need new faces. New people.
The other day I saw a video of an enthusiastic young man trending on Facebook. The video was from Karachi. The man was being cheered by a group of people, however, when he couldn't take more of it, he walked to the front of the stage and said, "Jiye awaam, haq aapka hai, haq humara nahi hai, haq humaray khandan ka nahi hai. Aap Sindh ke waris hain." What a wave of fresh air! When was the last time we heard the people being empowered? It's always the citizens empowering politicians, but what if we turn this the other way around? Would that be revolutionary or a recipe for disaster?
This man, the heir of the Bhutto family, Zulfikar Ali Bhutto Jr, was seen empowering the crowd at the Sindh Moorat March held in Karachi. Does he deserve to gain political status in Pakistan? Well, no one deserves it more than he does. Should he? No. Why not? The man's an artist, he has so much to give to the world in the form of art. Limiting his brilliance to the stale, bland politics of Pakistan would be akin to clipping his wings.
At the same time, I saw Hina Rabbani Khar step down in Afghanistan, leading the delegation to Kabul to meet the Taliban government officials amid border tensions. Doesn't sound quite extraordinary. But when you think of it, Khar, being a woman, met a bunch of men who have prohibited female education and female representation from all spheres of life in Afghanistan. Power move! And she did so as Pakistan's Minister of State for Foreign Affairs. Let that sink in. If there's an example of women empowerment, this is it.
Despite having people like Bhutto Jr and Khar, who ooze class, we are somehow stuck with grumpy old men who govern us and who have been governing us for the past 25 years. I wonder if these politicians were ever kicked out of politics, what jobs would they be capable of doing? They certainly wouldn't constitute as 'skilled' labour. Miles from anything even remotely constituting as 'skilled'. Nearly all of them wouldn't know how it feels to actually work for a living.
Pakistan has divinity and greatness in the form of Abida Parveen and beauty in the form of Balochistan. Despite so much grandeur, how do we end up with a bunch of men who can't manage to get anything done? When will we experience a generational turnover? When will we see newer younger faces, with newer, rejuvenated ideas. People with the right skills, degrees, experience and zeal to actually make a difference. So far, we're stuck with representative who epitomise generational failure and disappointment. But then the question arises: would talent even prefer staying in this county or will they leave the moment they get a chance? Patriotism and nationalism do not pay the bills neither do they buy you bread.
How long will we be slaves to the grind? How long will we have economic instability, high inflation and low growth? Is this what Pakistan will always be? Or is it destined for more? For the better? For greatness?
So far, nothing seems to be destined for greatness except for the pockets and bank accounts of those who are running the system. They've made a living out of public tax money and the public exchequer. Do these people not realise they have to answer God? Has their conscience died or do they think they are eternal?
As many hoped before me and many will hope after me, I hope we make it. Alive.
Published in The Express Tribune, December 6th, 2022.
Like Opinion & Editorial on Facebook, follow @ETOpEd on Twitter to receive all updates on all our daily pieces.
COMMENTS
Comments are moderated and generally will be posted if they are on-topic and not abusive.
For more information, please see our Comments FAQ