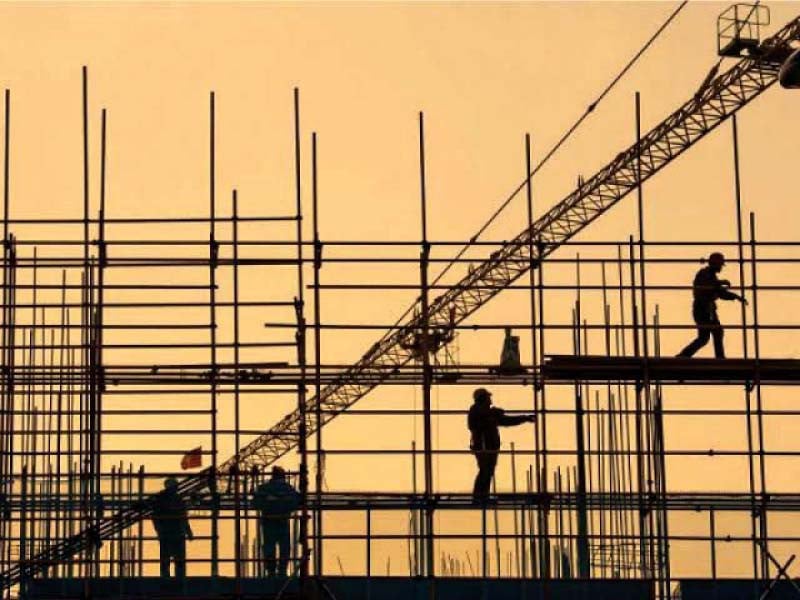 ---
LAHORE:
The Hold on for Dear Life (HODL) mindset in the real-estate sector means that retail and institutional investors own more than one unutilised residential property. On purpose, they delay the sale of the property in order to benefit from the prospect of a higher sale price in the future.
In Pakistan, laws are in place that allow the elite to hoard various asset classes and finished goods in order to boost their value through appreciation. We have seen this time and again with various commodities, even in the case of rising land prices.
"The housing finance market has been marred by both supply and demand-side challenges," noted Muhammad Ali Rehman, a real estate broker.
"The key supply-side issues faced by the industry are a lack of adequate foreclosure mechanisms, the uncertainty of title deeds, absence of innovative products, risk of maturity mismatch due to the unavailability of long-term funding and a lack of skilled mortgaged bankers. Similarly, key issues related to the demand-side are escalating property prices, a dearth of financing products, unavailability of formal financial services and volatility in interest rates," he explained.
The vested interests of the elite are wreaking havoc on the masses, making the climate carnage in Pakistan much worse than it should have been. Even now, Pakistan's trade-deficit has hit a record-high of $48.66 billion as imports soar, up from $30.96 billion a year ago, reflecting a significant jump of 57%.
Meanwhile, data from the central bank shows that the housing deficit is estimated at 10 million units.
The elite, and the 1%, have done everything in their power to lobby against measures that prevent them from owning unutilised residential properties; they also continue to ignore the reality that 12.5 million people have been rendered homeless by the devastating floods in Sindh.
The Pakistan Bureau of Statistics (PBS) census data from 2017 shows that 25% of the houses in Pakistan have a weak structure. The data also reveals that 26 million houses are owned, four million rented and two million are rent-free; of these, 74% are made of stones, bricks, and baked bricks, 18% are made of either mud or unbaked bricks, and the remaining 7% are made of wood or bamboo.
It is estimated that the annual demand for new homes is around 700,000 per year, but only half of this projected demand is actually met. This is partially due to land hoarding, which comes from the HODL mindset, with the aim of earning more from future land sales.
As a corrective measure, this can be solved by introducing a double-digit non-utilisation fee (NUF) on land, forcing those who own more than one plot of residential property to sell it or become partners in whatever project is built on the real-estate.
Experts stated that establishment-owned housing societies must be given concessionary status to evade such stay orders.
"Graana believes that this should be done," said Farhan Javed, Group Director at Graana, an online real estate marketplace.
"In Pakistan, the real-estate sector is heavily invested in and remains the favourite asset class for many people looking to invest. But what is happening in the sector is the trading of files that depict plots of housing societies that do not even exist and that will take 30 years to be built. In prominent societies such as DHA and Bahria, there is a huge number of vacant plots. It will take around 20-30 years for these to become productive," he explained.
Javed underscored that real-estate should be productive, adding that "If someone buys a plot, they should have a deadline of three to five years to build something on the plot to make it economically productive. The introduction of a double-digit non-utilisation fee on residential land and a double-digit advance tax on the purchase and sale of vacant plots will bring a dip in the market, but that's the only way for Pakistan to reap benefits from investment in the real-estate sector."
The recent price trend indicates that residential property and houses continue to rise. This is tied to the low NUF and the high opportunity cost of HODL. During the past six months, the index has increased by 7.2% to 7.5% to 404/342 for residential property and houses.
"A double-digit NUF will reduce the value of the land itself, forcing owners to sell or seek a partnership with developers," suggested Javed.
"Realistically, those with extra plots will start showing that they are under-construction with some minimal investment and will try to buy time," said Jawad Nayyar, the Co-Founder of DAO PropTech, a FinTech democratising fractional real-estate ownership through the application of blockchain.
"It will not be a major boon, but increasing activity will create labour demand in the direct and indirect sectors. All suppliers to the real-estate sector will benefit. Environmental impacts, however, will be negative as the empty plots now serve as green pastures," he added.
The introduction of enhanced non-utilisation fees will lead to a construction boom, bringing construction jobs to Pakistan, boosting the local finished goods industries and help in improving homeownership rates. The ripple effect will be an increase in construction activity, with unit economics bringing the price of homes down once a double-digit NUF impacts land value. The perceived high value of land may settle down in four to five years, thus making housing more affordable for everyone.
The writer is a senior research assistant at Institute of Development and Economic Alternative (IDEAS)
Published in The Express Tribune, December 5th, 2022.
Like Business on Facebook, follow @TribuneBiz on Twitter to stay informed and join in the conversation.
COMMENTS
Comments are moderated and generally will be posted if they are on-topic and not abusive.
For more information, please see our Comments FAQ