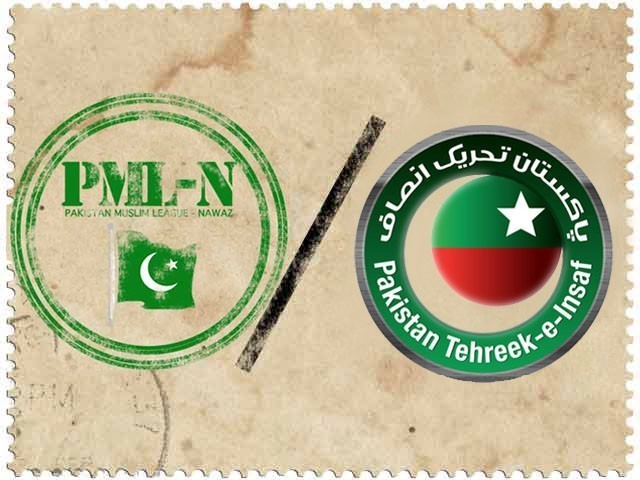 ---
KARACHI/ LAHORE/PESHAWAR:
As the PTI seems to be entering final rounds of consultations to pull off its provincial power play to force snap polls, its parliamentary parties on Saturday expressed their readiness to oblige to Imran Khan's instructions to hand in mass resignations and dissolve assemblies "within a minute".
Meanwhile, a curious hush descended on the political quarters in Punjab in the wake of Imran's rare offer to huddle around a table to negotiate the date for snap polls. The opposition in the province — the PML-N and PPP — which was sent into a panic after PTI's announcement to scuttle assemblies, appeared reassured and decided to play cards close to their chests.
People in the know about the developments said the opposition in Punjab has also temporarily deferred their idea of moving a no-confidence resolution against the Punjab Chief Minister Chaudhry Pervez Elahi.
The ruling coalition in the Centre and the opposition in provinces have quietly agreed upon a 'wait-and-see' approach and refrain from reacting to the developments until Imran's final decision, sources said.
They added that Prime Minister Shehbaz Sharif will seek the counselling of coalition partners to hammer out a strategy to deal with the situation.
Meanwhile, it was learnt that PTI has decided to take the decision to dissolve the provincial governments after December 15.
CMs await Imran's signal
Meanwhile, Punjab Chief Minister Chaudhry Pervez Elahi once again reiterated his allegiance to Imran and vowed to dissolve Punjab Assembly – a hard-earned crown he received after months of toil – on Imran Khan's call.
The Punjab CM made these remarks during a meeting with Punjab Assembly Speaker Sibtan Khan. The meeting was also attended by PML-Q leader Moonis Elahi.
During the meeting, matters pertaining to political situations and Punjab Assembly rules and regulations came under discussion. The participants of the meeting also discussed technical aspects of the constitutional situation ahead of Imran Khan's call.
Similarly, PTI's parliamentary party in Khyber Pakhtunkhwa authorised party chief Imran to dissolve the provincial assembly.
A meeting of the parliamentary party was held in Peshawar. K-P Chief Minister Mahmood Khan also attended the meeting.
During the meeting, the party members, while reiterating their call to support the former premier's decision to exit all assemblies, said that the K-P Assembly belonged to Imran Khan.
Added that all the lawmakers have also begun the preparations for new elections.
Speaking on the occasion, CM Mahmood Khan said he was more than ready to shun the chief ministership within a minute on Imran's orders.
Meanwhile, all 26 MPAs of PTI in the Sindh Assembly also submitted their resignations to the party chief.
A delegation of PTI Sindh MPAs headed by Ali Zaidi called on Imran at his residence in Lahore's Zaman Park. Haleem Adil Sheikh, Khurram Sher Zaman and other members were present on the occasion.
All PTI lawmakers in Sindh Assembly handed in their resignations to Imran Khan and reaffirmed their support for his cause for 'Haqeeqi Azadi'.
They said that the provincial assembly seats belonged to Imran. "We will support Imran's every decision," he added.
COMMENTS
Comments are moderated and generally will be posted if they are on-topic and not abusive.
For more information, please see our Comments FAQ