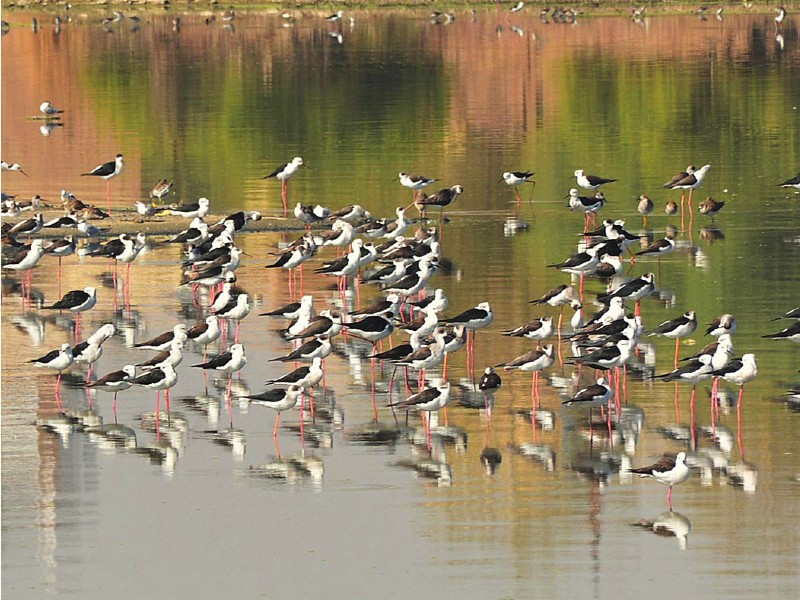 ---
KARACHI:
Migratory birds from the world's coldest region have started flocking into the coastal areas of Pakistan, including the water bodies of Sindh, especially Sea View, Hawke's Bay and Russian Beach.
Every year, these feathered guests fly thousands of miles from Central Siberian tundra to spend three months in the coastal areas of Pakistan.
According to birdwatchers, these migratory birds leave Siberia in autumn in search of food and warm weather and enter Pakistan via the Central Asian state of Kazakhstan.
They follow an instinctively set flyway during this regular seasonal movement which is one of the great wonders of the natural world.
Flyways are defined as flight pathways taken by migratory birds while moving between their overwintering quarters and breeding grounds.
Pakistan is included in the list of countries that are covered by the Central Asian Flyway.
The flyway in Pakistan is also known as Green Routes or Indus Flyway Zone.
The migratory birds of Pakistan include ducks, cranes, geese, flamingos, swans, flacons, and waders.
Their favorite food and wild plants are found in abundance in the freshwater lakes of Sindh and along the coastline.
A flock of migratory birds flying in a particular formation is a mesmerizing sight to behold and you don't have to be a birdwatcher to appreciate this stunning phenomenon of the natural world.
According to the bird census of 2021- 22, more than 650,000 migratory birds stayed in the coastal areas and water bodies of Sindh, said Mumtaz Soomro, Administrator of the Sindh Wildlife Department, while speaking to The Express Tribune.
"We are expecting more birds this season," he said.
"We have formed teams at the district level to protect these feathered guests from predators." George Sadiq, Program Officer at the International Union for Conservation of Nature (IUCN), said that these migratory birds are very sensitive.
"Usually, they prefer to fly to alternative countries instead of settling on dirt or polluted water," he told The Express Tribune.
COMMENTS
Comments are moderated and generally will be posted if they are on-topic and not abusive.
For more information, please see our Comments FAQ