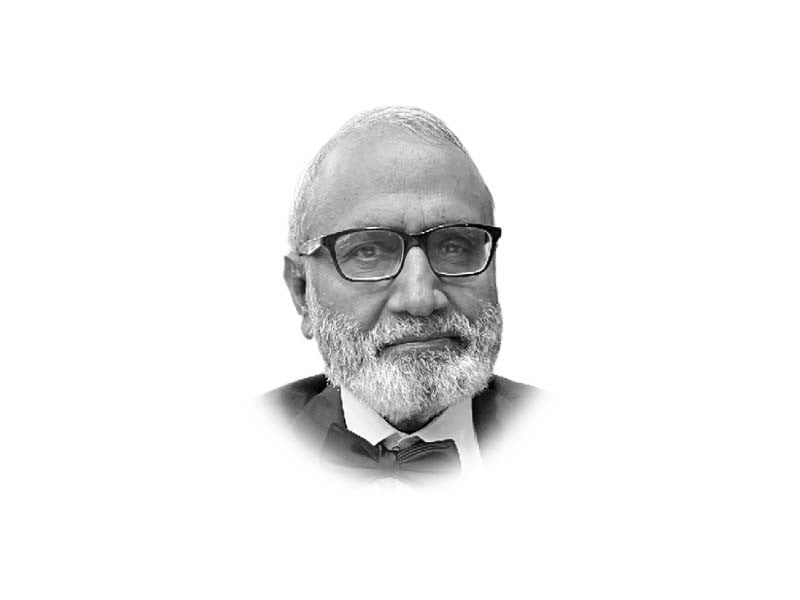 ---
Low productivity is a key factor in Pakistan's laggardly economic growth. An important explanation is the neglect of public investment in the better half of the population. As Miftah Ismail put it: "Opportunities, power and wealth here are limited to the top one per cent of the people." All of these are men, he might have added. A persistent failure to conceive and implement an indigenous reform agenda has turned the economy into a textbook example of boom-and-bust cycles. It is an oft-told story of how not to achieve sustained growth for all. Busts, force a rush to the IMF and thoughtless signing up on anything in the name of reform to access funding. The current programme is stalled for the failure to carry out the agreed reform. Nothing new, as the intent is never to implement reform, but to get away with one excuse or another. This time it is the flash floods and the climate victim card. To our bad luck, no superpower is now willing to buy our strategic geopolitical location. Even worse, brotherly states and iron friends are also waiting for the IMF signal. Going by the khutba delivered by our pious finance minister at the gathering of the ribba terminators in Karachi on Wednesday, it seems he still has something up his sleeves to get away with non-compliance on the reform agreed by the "previous" regime.
It was in one such applications to the IMF in 2001 that Pakistan committed to gender responsive and sex-disaggregated budgeting. That it was never the intent to implemented it is clear from a recent study carried out by a CSO named after a friend, Omar Asghar Khan (OAKDF). The study analysed the development budgets of the federal and provincial governments for a seven-year period, FY15-FY21. A key word search on over 75,000 projects/programmes/schemes could identify only 1,674 or 2.2% as supportive to women economic empowerment. Total expenditure was Rs134 billion, or Rs19.4 billion per year. As expected, the largest spending was in education and health, Rs91.6 billion and Rs33.6 billion respectively. But these are enabling sectors for women economic empowerment. Investment in projects directly targeting women's income-earning opportunities and greater economic rights was extremely limited. Women's financial inclusion, a private sector activity, was not included. The State Bank had launched a National Financial Inclusion Strategy in 2015 with a target of increasing the adult females with a formal account from 2.9% to 25% by 2020. In 2018, another target of 20 million active digital transaction accounts was set to be achieved by 2023. Progress is not known.
According to the study, "Women's economic empowerment is central to realising women's rights and gender equality. It is both a process and outcome of enhancing women's skills, agency, access to and control over resources, and bargaining power. These qualities enable women to contribute to economic activity and have the necessary resources to support their livelihoods and life choices." Further, "When women are economically empowered, they benefit from equal access to and opportunities within markets and are not constrained by structural factors within and outside of market activity, which prevent gender-equitable economic outcomes and reduce other forms of discrimination including gender-based violence."
With the pathetic budget numbers presented in the study and the tokenism of Women Bazaar in Balochistan, KP Women Skill & Entrepreneurship Development Programme, Women on Wheels in Punjab and Improvement of Livelihood & Wellbeing of Female Home-Based Workers in Sindh, the achievement of SDG-5 on gender equality by 2030 is completely out of the question.
Published in The Express Tribune, December 2nd, 2022.
Like Opinion & Editorial on Facebook, follow @ETOpEd on Twitter to receive all updates on all our daily pieces.
COMMENTS
Comments are moderated and generally will be posted if they are on-topic and not abusive.
For more information, please see our Comments FAQ