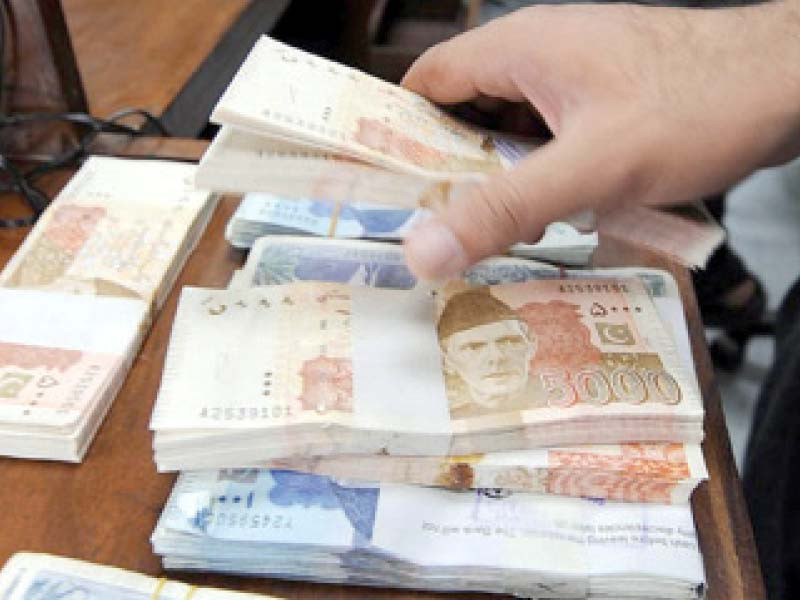 ---
KARACHI:
The government borrowed on Wednesday a mere Rs215 billion from commercial banks against the target of Rs850 billion as the banks jacked up the lending rate significantly.
The government acquired financing through the auction of three-, six- and 12-month T-bills. Cut-off yields (lending rates) on the papers increased by up to 129 basis points to a record high of nearly 17%.
Had the government borrowed more, the lending rates would have gone up further.
The sharp increase in the rate of return for commercial banks came after the central bank surprisingly jacked up its key policy rate by 100 basis points to a 23-year high at 16% on Friday.
More importantly, the banks offered a total of Rs646 billion in financing, though they knew that the government had targeted to borrow Rs850 billion through the auction.
This suggests that the banks had a dearth of funds or they were expecting a further hike in the central bank's policy rate.
Data breakdown showed that the government made almost the entire borrowing of Rs215 billion through the sale of three-month papers to the commercial banks.
It raised Rs206 billion via three-month bills at a cut-off yield of 16.99%, which surged by 129 basis points compared to 15.71% in the previous auction held on November 16, 2022.
The government raised another Rs9 billion through six- and 12-month papers.
COMMENTS
Comments are moderated and generally will be posted if they are on-topic and not abusive.
For more information, please see our Comments FAQ