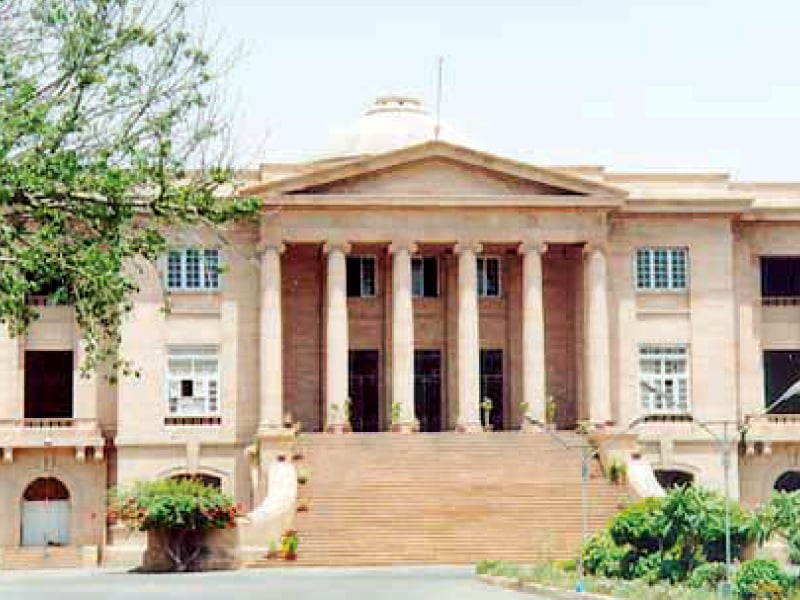 ---
KARACHI:
The Sindh High Court (SHC) on Tuesday admonished the regulatory body of building and construction sector - Sindh Building Control Authority (SBCA) - for allowing illegal constructions to continue under its watch.
A two-member bench headed by Justice Nadeem Akhtar while hearing a petition regarding illegal constructions in Gulshane-Maymar issued contempt of court notice to the SBCA director general and other officials for not responding to consecutive summons.
Besides the DG, the court held Gadap Town director and deputy director in contempt and ordered them to appear in person on December 12.
The petitioner's attorney said that residential plots are being used for commercial activities in Gulshan-e-Maymar and SBCA is not taking any action.
Justice Nadeem Akhtar expressed his indignation, and asked the counsel of SBCA to explain the situation.
Unable to give a clear answer, the counsel was left mumbling and searching for right words, which angered the bench.
"Why don't you speak clearly?" Justice Nadeem asked the SBCA counsel and said that first you chatter randomly than seek a respite.
On the absence of the SBCA DG, he said, "We are sending them notices of contempt."
COMMENTS
Comments are moderated and generally will be posted if they are on-topic and not abusive.
For more information, please see our Comments FAQ