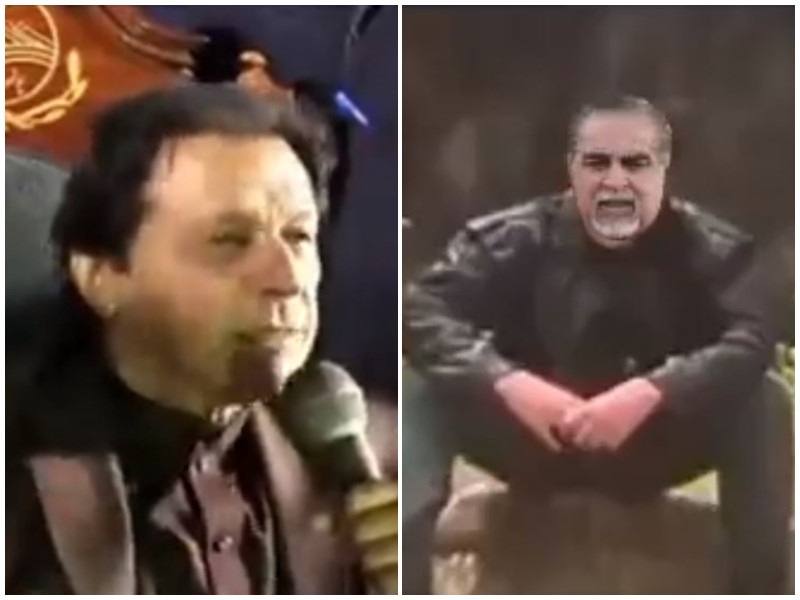 ---
Let's be honest, former prime minister and PTI Chairman Imran Khan is famous for speaking impromptu and saying whatever comes to his mind; facts and reason be damned.
From comparing himself to Hitler to making Germany and Japan neighbours, we have had many absurd and at times controversial statements from the deposed prime minister in the past.
One such recent statement became the butt of jokes for many on Twitter. The absurd statement also gave a much-needed boost to the famous "meme industry" of the country.
Read more: After Imran's call, PTI lawmakers from Sindh submit resignations
On Saturday, addressing supporters in Rawalpindi following his much-hyped long march, Imran explained (or tried to) his and his party workers' narrow escape during the attack in Wazirabad earlier this month.
Recalling the assassination attempt, former premier said that 12 people were shot on the container including Faisal Javed who was bleeding from his face. "By God's grace, no one was killed and everyone survived. A guard was hit six times but he survived," he said.
"Our Imran Ismail who was Sindh governor… four bullets came out of his clothes but he survived," he remarked.
Soon after PTI's public gathering ended, "an ocean of memes" flooded Twitter, mocking the ex-PM over his remarks. Take a look at some of the best of them.
COMMENTS
Comments are moderated and generally will be posted if they are on-topic and not abusive.
For more information, please see our Comments FAQ