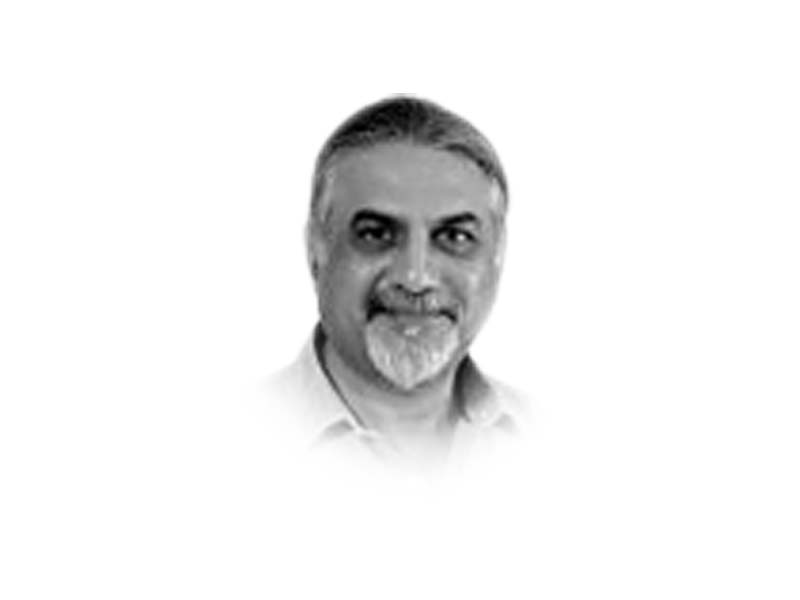 ---
In the 20th century, both Japan and Russia fought two wars against each other: first in 1904-05 and then in 1945. Japan seized territory from Russia in the first and Russia seized territory from Japan in the second. While the two countries largely kept their diplomatic distance ever since, trade between them blossomed in the 2000s.
Japan has good reasons for wanting to transform its relationship with Russia. Japan has openly expressed serious fears of a military confrontation with China over its claims to the Senkaku/Diaoyu Islands in the East China Sea. And Japan is uncertain about how its strategic ally, the US, would ultimately respond to a major military incident there. Zeitenwende (turn of the era) debate in Germany has had a powerful effect on Japan, which itself has to deal with a very assertive China. Japan's security concerns vis a vis China can be understood in the light of the defence budgets of the two countries in recent times.
In 2005, Japan and China had almost identical defence budgets. Now, China's defence budget is five times as large as Japan's, and is projected to be nine times as large by 2030. Japan stands out in how it preferred not to respond when Russia annexed Crimea in 2014 and continued to maintain good relations with Russia; but as Russian invaded Ukraine, it suspended the bilateral ties and joined the western alliance to impose sanctions on Russia.
Japan has also extended financial and non-lethal military aid to Ukraine. What is the reason for such a change of Japanese heart? It is generally believed that Japan by imposing high costs on Russia wants to deliver a clear message to its arch-rival China that if you tried a similar model against Taiwan then you should be aware of the likely consequences.
On 23 March 2022, President Volodymyr Zelensky made an effort to directly reach out to the Japanese people to explain the Ukrainian point of view in the ongoing war with Russia. He appeared before the Japanese parliament via a video link and millions of Japanese citizens watched him live as he "praised Japan's courage as the first Asian nation to stand up for Ukrainian democracy, and expressed grave concerns about the security of nuclear power plants and the potential use of nuclear weapons — subjects that have particular resonance in Japan."
Japan views the Russian invasion of Ukraine with concern. In the words of Japanese PM Fumio Kishida, the invasion had undermined "the very foundation of the international order", and Japan's safety and sovereignty could be at risk.
The strong position the current Japanese administration is taking on the ties with Russia is different from that of the previous administration, led by PM Shinzo Abe. After Abe had been sworn in for his second term, in December 2012, Japanese leaders made significant investments in Russia's economy and forged strong ties with Russian leaders. By the time Abe left office, in 2020, he had met with Putin on 27 occasions.
Under Abe, the cooperation between the two countries has since led to more than 200 Japanese private-sector projects in Russia, including the ambitious Sakhalin-1 and Sakhalin-2 oil and gas developments. Although Japan joined other G-7 countries in criticising Russia's 2014 occupation of Crimea, its criticism was far more muted than of others.
The Abe government hoped that its silence on Russian transgressions would aid its negotiations with Moscow over a long-awaited peace treaty that would lead to the four southernmost Kuril Islands being returned to Japan. These islands have been under Russian control since their annexation by the Soviet Union in the final days of WWII.
Japan's hopes that Russia might return the islands were effectively crushed in July 2020, when Russia amended its constitution to ban all territorial concessions, thus shutting the door on any possibility of a breakthrough over the disputed islands. The current Japanese government, led by PM Kishida, did not follow the course of reproaching Russo-Japanese relations as was followed by Abe and was quick to join other G-7 countries in sanctioning Russia and freezing the assets of top Russian officials and oligarchs with close Kremlin ties.
Japan went on to expel eight Russian diplomats and supported additional measures designed to isolate Russia from the international financial system and the global economy. Meanwhile, Japan's direct assistance to Ukraine has exceeded expectations. In addition to $100 million in emergency humanitarian assistance and an additional $100 million in loans, the Japanese government has supplied Ukrainian forces with bulletproof vests, helmets, winter battle dress uniforms, tents, cameras, hygiene products, emergency rations, generators, binoculars, flashlights, and medical equipment. Japan is famous for showing reluctance to accept refugees and since 1982 less than one per cent of people who have applied for refugee status have been allowed to stay in Japan. Thus, the Japanese government announcement to accept evacuees from Ukraine has been very surprising.
There is a change in Japanese policy in how it considers treating Russia now. PM Kishida is resetting the Russo-Japanese relations by reversing many policy decisions of his predecessor. Under Kishida, Japan today is more pro-Ukraine than pro-Russia. A public opinion survey conducted in late February 2022 found that 77% of Japanese were concerned that Russian aggression in Ukraine could have a 'spillover effect' on China's thinking about whether to take military action against Taiwan. By March 24, when President Joe Biden bowed to international pressure and announced that the US would accept refugees from Ukraine, Tokyo had already admitted 188 Ukrainian refugees, issued visas to 300 more, and launched a government-wide taskforce to coordinate refugee policy. President Biden's 2021 comment is also being seen very negatively in Japan in which he said that "American troops cannot and should not be fighting in a war and dying in a war that Afghan forces are not willing to fight for themselves." There is a strong belief in Japan that this line of reasoning has a strong message for Japan where the US forces maintain a high degree of presence to ensure Japan's security.
To sum it up, it is fair to say that Japan's insecurity after WWII and how it re-emerged on the world scene as a great power after experiencing destruction creates a great sense of Japanese empathy for the people of Ukraine. The Ukrainian crisis also means that its security guarantor, the US, will be more focused on the war in Ukraine and shifting its attention and resources from the Indo-Pacific. It may be for this reason that Japan is reviewing its national security strategy this year. Japan's national security strategy will continue to focus on its archrivals, China and North Korea; but with the Ukraine war taking over the American attention, Japan cannot afford to be prepared to combat the challenges created by this war. Whatever decisions Japan will take in 2002 will hold Kishida's government in good stead when it hosts the 2023 G-7 Summit in Japan.
Published in The Express Tribune, November 27th, 2022.
Like Opinion & Editorial on Facebook, follow @ETOpEd on Twitter to receive all updates on all our daily pieces.
COMMENTS
Comments are moderated and generally will be posted if they are on-topic and not abusive.
For more information, please see our Comments FAQ