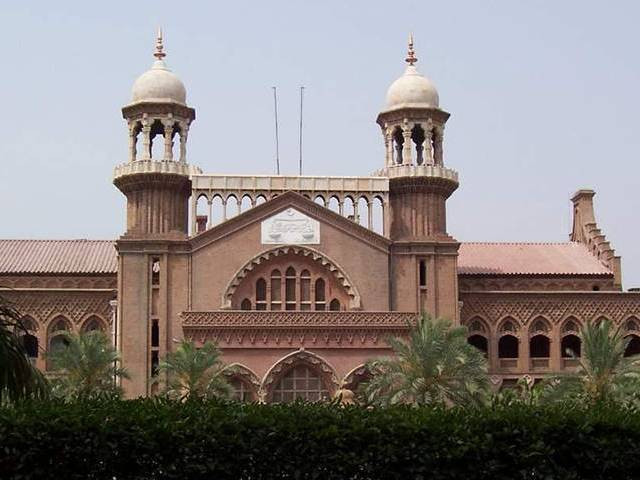 ---
LAHORE:
The Lahore High Court (LHC) has observed that a man alone cannot be convicted in the offence of fornication and the consenting woman could not be believed as a witness against the man.
Expressing displeasure over the trial court's verdict wherein the convict (presently appellant) was handed down in a sentence, Justice Muhammad Tariq Nadeem observed that the trial court despite giving the verdict has not convicted and sentenced Rabia Bibi in the offence of fornication.
I have no hesitation to hold that conviction of Rashid Ahmad, appellant under the offence of fornication (496-B, PPC) is not sustainable in the eye of the law, he said.
He added that the prosecution has miserably failed to prove the case against the appellant beyond a reasonable doubt. However, Justice Nadeem set aside the trial court's conviction and sentence and acquitted the convict appellant of the said charge by extending him the benefit of the doubt.
It is worth mentioning that although the trial court has held in its impugned judgement that Rashid Ahmad, the appellant and his co-accused Muhammad Rafiq had committed sexual intercourse with the complainant but from the facts and available record it appears that all has been done with her consent because she herself went to the drawing room (Baithak) of the appellant in the company of Muhammad Rafiq co-accused and afterwards when her relatives noticed her absence from the house of marriage ceremony, they started the search and reached the drawing room of the appellant, whereupon, she was moved out from the rear window of the drawing room and thereafter was dropped at the house where the marriage ceremony was being held.
She remained cooperative and even did not raise any alarm when her relatives reached the place of occurrence which indicates her consent till the last moment.
Justice Nadeem noticed that the trial court disbelieved the story of the prosecution qua abduction and rape with Rabia Bibi but at the same time convicted and sentenced Rashid Ahmad. "I am of the view that the learned trial court while convicting the appellant has travelled beyond his jurisdiction because no complaint was ever filed under section 203-C, CrPC about fornication", Justice Nadeem observed.
According to the narration of FIR Rabia Bibi went to the drawing room of Rashid Ahmad, of her own accord on the phone call of co-accused Muhammad Rafiq where she was raped by them turn by turn, whereas, while switching over her stance, she has stated in his private complaint that on April 7, 2011, at 9pm she along with other females as well as her father was going to the house of Master Sadar-ud-Din to attend the marriage ceremony of his daughter.
Published in The Express Tribune, November 25th, 2022.
COMMENTS
Comments are moderated and generally will be posted if they are on-topic and not abusive.
For more information, please see our Comments FAQ