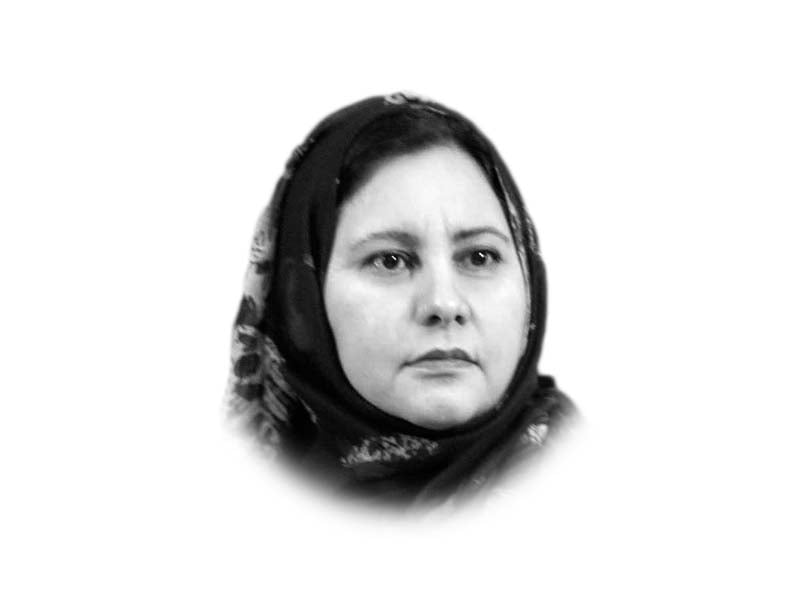 ---
Qatar is nowadays in the limelight for being the star of FIFA, but behind its surging importance in geopolitics is a lot more to be known, and the true significance of the tiny state needs a serious analysis. Since the Arab Spring, the country has emerged to be the most relevant Arab state — having to do with everyone's business.
As for Pakistan, apart from being the centre of the Afghan Peace Process, it is also a constant stopover for Pakistani politicians, diplomats, army personnel and businessmen.
Even after the US withdrawal from Afghanistan, Qatar's primacy for Pakistan and Afghanistan has not eroded. After our regime-change, we had to go back to the IMF, but the global lender refused to come to Pakistan, choosing Doha as the place for negotiations. Qatar, meanwhile, is also hosting the ongoing nuclear deal talks between Iran and the US. Is it just because Qatar is a neutral country in the vicinity or are there other factors that have made Qatar such a magnet? In fact, Qatar's growing and multifaceted role in the Arab World and in Asia has made an overview of the country an essential.
Because of its very small size and population, its gaining independence only in 1971, a geography of having a land border only with Saudi Arabia, and a coast in the tense Persian Gulf, yet making strides in economic and diplomatic success, experts consider Qatar a unique case that has defied the political and strategic models followed by similar small states.
Before its independence, Qatar was a British colony carved out from Arabian mainland, in order for the British to be able to maintain a strategic position in the Persian Gulf, even as other post-Ottoman states had been freed soon after WW1. Eventually, when the British left, Qatar faced the dilemma of being squashed by either of its giant neighbours, the Saudis or the Iranians. Initially, Qatar adopted the policy of 'bandwagoning' with the Saudis, allying with Saudi foreign policy under the GCC (1981), and relying on it for protection against possible aggression from Iran or Iraq. Qatar felt especially vulnerable with the Ayatollah rule in Iran (1980), when the whole conservative Arab world felt the pressure of the revolutionary Iran model. But later when Iraq invaded Kuwait (1990), Qatar felt that the Saudis would not be able to protect them at a similar incident, rather they might follow Iraq's example in a Qatari-Saudi border dispute.
So, in 1992, the Qataris went for a bigger protégé, that of the US, first allowing them to use their soil to attack Iraq and then agreeing to host their forces in 2002, at the al Udeid Base, to feel protected both from Saudi and Iranian pressures.
By the time of the US invasion of Iraq (2003), Qatar's wealth had increased exponentially with the development of its oil sector. Again, Qatari soil was used to attack Iraq, Afghanistan and the Horn of Africa. This was a policy of 'balancing' added to the 'bandwagoning' policy. But Qatar did not stop at that, between 2006 and 2011 it had literally allied with the Axis of Resistance, an anti-Western, anti-Israeli, anti-Saudi alliance involving Iran, Syria, Palestinian Hamas and the Lebanese Hezbollah.
This means that although the Saudis and the Gulf neighbours supported the US invasion of Iraq and intervention in Syria, in all this time they were under the threat of conflict spillover into their own countries, and were especially apprehensive of the fault lines within the Arab region. So, a strong bond between Saudi, Egyptian and the UAE was seen as a threat by the Qataris, hence its tilt to the other side.
But what Qatar has demonstrated is not just a strategy of survival rather it has gone for a strategy of regional influence that may position it as an unchallengeable fortress in the midst of the Arab world. So, it not only hosted Hamas and Hezbollah interests, it also made its own bids in backing insurgent groups in different Arab Spring states, and jumped in as a player in the Yemeni and Libyan war zones.
In the Yemen War, Qatar changed sides from Al Rashad to the Houthis. Al Rashad, led by Humayqani, was struggling for a united Yemen with a stable democracy, designated as a terrorist by both the US and Saudis; then jumping over to the Houthis, considered an Iranian proxy. In Libya, Qatar first fueled the insurgency by supplying aid to the militants, and later went on to back the UN-sponsored Tripoli government, in alliance with Turkey.
Within its own boundary, it hosts US forces on one the hand and backs forces that are totally anti-US on the other. Since 2017, right after Saudi Arabia and other Arab countries severed diplomatic ties with Qatar, it gave a base to Turkey, allowing 3,000 Turkish troops on Qatari soil; build a trade route between Qatar and Turkey via Iran; and established direct shipping between Port of Mersin and Hamad Port. While Qatar allies with Turkey, Iran and Russia on several fronts, it is also constantly keeping the Taliban regime of Afghanistan in loop, and trying to facilitate a bridge for it with the US.
With all this confrontation with its Arab neighbours, Qatar has been able to tread a path that has taken it out of regional to international politics. Taking advantage of its oil money, it has swiftly turned itself into a regional education centre, partnering with major American universities. Its broadcast channel Al Jazeera has become a mainstream international channel and a significant foreign policy tool for the Qatari government, and a weapon it can use to balance its position between the exegeses of the West and the peninsular Arabs.
With its media presence and its ability to become an intermediary for clashing rivals, Qatar has been able to carve out an identity of being a progressive state, promoting democracy. With a citizenry less than 150,000, and a per capita income of around $97,262, ranking in the top ten richest countries of the world, Qatar has turned out to be a marvel model for development — all the more reasons for keeping a critical eye on the extent it can affect regional dynamics.
Published in The Express Tribune, November 25th, 2022.
Like Opinion & Editorial on Facebook, follow @ETOpEd on Twitter to receive all updates on all our daily pieces.
COMMENTS
Comments are moderated and generally will be posted if they are on-topic and not abusive.
For more information, please see our Comments FAQ