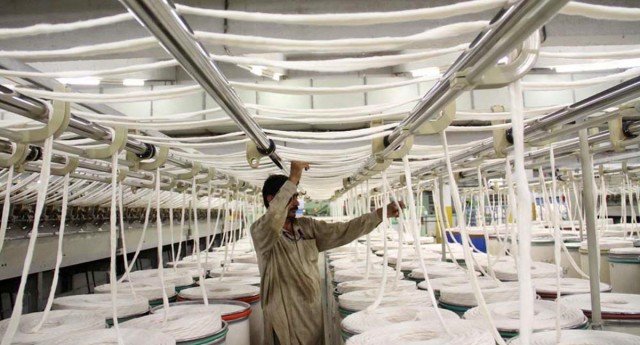 ---
KARACHI:
As the natural gas rationing hit domestic and industrial consumers alike with the onset of winter, industrialists fear that textile exports to the United States and the European Union (EU) could face restrictions due to use of wood and coal to power their units.
Domestic consumers in Karachi are already struggling to find alternate fuels to keep their kitchen stoves burning. Now industrial units have also joined them as they have started using wood and coal as fuel. Industrialists say that the gas crisis is pushing them two centuries back.
The textile industry has been hit the hardest by the gas crisis as they have to keep their boilers burning. But due to non-availability of gas, they are forced to burn wood or coal, which adds to environmental pollution. This could put textile exports to the US and the EU in risk because these Western importers are very particular about the industry's role in climate change.
Pakistan Apparel Forum Chairman Javed Balwani said that around 150 industrial units in Karachi are currently using wood and 50 to 70 units are using coal as fuel. "The gas supply company has asked the industries to manage our production capacity to 50%. This means now we have to reduce our exports by 50%," he told The Express Tribune.
While the export industry is already facing problems like dollar shortage and non-opening of import letters of credits for raw material, now they have also been deprived of natural gas, he said.
The production cost of the export industry has increased three to five times due to the use of wood, coal, and furnaces, Balwani said. "Pakistani exporters are in a very bad situation and no one is listening to the exporters of Karachi who contribute 54% of the country's total exports," he added.
Published in The Express Tribune, November 17th, 2022.
COMMENTS
Comments are moderated and generally will be posted if they are on-topic and not abusive.
For more information, please see our Comments FAQ