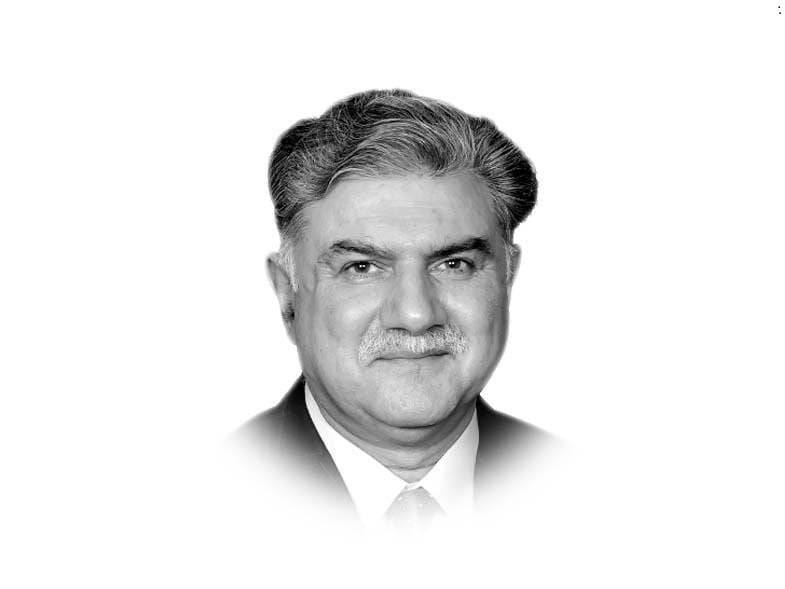 ---
Last week, we discussed the Mughal Court and some aspects of religious and social life in Hindustan under the Mughal rule, as observed by Dr Francios Bernier, a French doctor, who stayed for 12 years in India during the reign of Shah Jahan (ruled 1628-1658) and his son Aurangzeb (ruled 1658-1707). This Op-ed is also based on Bernier's book, Travels in the Mogul Empire (AD 1656-1668), published in 1670.
Fifth, the Mughal Military. Army's overall proficiency in the art of warfare, compared to contemporary European armies, was rated low. A trifling incident like the emperor descending from elephant to mount a horse in order to expeditiously prosecute combat, could lead to defeat… as troops not finding him on his usual mount would get demoralised. And once thrown into confusion, it was next to impossible to restore order.
The Military hierarchy included — after the Monarch — Omara (nobility), Mansebdars, Rouzindars and troopers. Mansebdars, two to three hundred at any one time, were lesser omara with manseb (appointment) pay. Rouzindars were cavaliers with daily pay. Cavalry was more numerous, between 35-45,000. Army was generally paid every two months.
Christians from European countries — Feringees or Franks — Portuguese, English, Dutch, Germans, French, and fugitives from Goa were employed in the Mughal Artillery. They were paid better than foot infantry. There was heavy and light artillery directly under the emperor's command. The Army had camel swivel-guns called Zamburaq or Shaheen.
To demolish the Surat city walls, while chasing Dara Shikoh, the Dutch instructed Aurangzeb's Army in the art of mining. During this chase, Dara subsequently retreated to a fortress in Sind located in the middle of Indus between Rohri and Sukkur, commanding Afghans, Syeds, and many English, Portuguese, French and Germans gunners.
Rajputs (Rajpous) — sons of Rajas — were addicted to opium and would fight valiantly under double doses of the opiate during combat. They would paint their faces yellow with a turmeric concoction, and wear orange-colour garment emblematic of their leader, Mahadev (Lord Shiva).
The royal entourage, comprising three to four hundred thousand persons during routine travel, would advance in full military order. This included camp-followers which were generally the entire mercantile population of Delhi, as bazar would be established at each encampment. While moving deployed at night during summers, stars would be used for navigation.
River crossing would be a complex, risky and tedious operation just like travelling in soaked terrain after rains. Rate of advance would be around 20 kilometers per day. Army, during march towards Kashmir, covered the distance from Lahore to Bhimber in 12 days. The size of the royal entourage would be dependent upon the logistic supportability of the country to be traversed.
Indian workmen made excellent muskets; design either indigenous or copied from the European brands. All weapons used by the emperor had proper names and ranks.
The Department of Aabdar-Khana or water, employed water-tasters to specifically ensure good water supply to troops. Delhi water was infested with Guinea-worms resulting in the notorious disease called 'Delhi-sore'.
Though the emperor would send a waqia nawees or event-writer to each province to provide military, commercial, administrative and social intelligence; collusion between these officials and local rulers would deprive the emperor of the 'eyes and ears', these functionaries were supposed to be.
Seventh, the court protocol. In royal durbar, the omara and ambassadors etc would congregate below the throne in an enclosure covered with silver rails, all standing. Mansebdars (ranking nobility below the omara) would stand distant from the omara, and the remaining space would be filled with commoners and petitioners.
The two hours long durbar, would also include 'animal parade' with exotic animals (tamed tigers, lions, painted elephants, Bengal buffaloes, Uzbek dogs, neel-gais etc), for emperor to inspect. Sometimes gurz-bardar or mace-bearers would amuse the emperor with their skills. Extreme reverence in posture, flattery (Karamat, Karamat…wonderful) were the salients.
Aam-Khaas, the place of royal audience for the 'high and low', or Divan was closer to the naqar khana, where trumpets, hautboys and cymbals would play during concerts, and to herald the arrival of emperor.
Emperor would hear ten petitions on specific days in private Adalat Khana — justice chamber. And he would retire to a more private chamber with selected omara to discuss important business, that Bernier curiously calls ghusal khana.
Besides appearing twice physically to the emperor in court, the omara would perform tasleem thrice a day, by facing the Royal residence and raising hand to the forehead (kornish). The emperor during the evening audience — darshan — would take salute from the mansebdars, his military commanders.
Mughal throne — adorned with gems, jewels, gold, silver and brocade ornaments — was valued at 40 million rupees (12 million British pounds in 18th Century valuation). Rupee had forty daams or piasa coins, hence the phrase daam kia hey (What is the price). Nobility would keep bags of daams to bestow, once pleased.
Eighth, the royal encampment. During travel, the emperor would be either lodged in a small house mounted on an elephant or between two camels (called mikdember…resembling a luxurious howdah), or sit on a throne called takht-e-rawan, carried by stout men. During travelling or while on hunt, paish-khana, an advanced camp would be set for emperor's party to retire after day's work. Emperor's private quarters called khilwat-khana would have well-decorated tentage, and qanats for privacy. Nobility would surround the royal entrance as per the order of precedence.
Womenfolk would travel in palkies or mikdember according to rank; later being a sleeping compartment too. Female servants, mainly Central Asian ladies, would mount the accompanying horses, except those in attendance with the royalty.
The camp, a square would have a lamp-called akash dia, mounted over a tall post to guide stragglers, newcomers, etc at night. Robberies outside the camp's security perimeter were common. Cooking smoke would foul the air quality.
Land along River Jamna up to the mountains astride the Agra/Delhi — Lahore Road was uncultivated and a protected game reserve. During royal hunt, tamed leopards were used to chase antelopes. Lion hunt was reserved only for the emperor and princess. Sometimes the lion was fed a drugged bait, inducing sleep to facilitate the hunt. All hunts were recorded in the royal archives with details like the gun used and game's details. Jehangir's Hunting Department archives lists 17,167 heads, including 86 tigers and 10 alligators, besides 3,276 crows. (Continued)
Published in The Express Tribune, November 17th, 2022.
Like Opinion & Editorial on Facebook, follow @ETOpEd on Twitter to receive all updates on all our daily pieces.
COMMENTS
Comments are moderated and generally will be posted if they are on-topic and not abusive.
For more information, please see our Comments FAQ