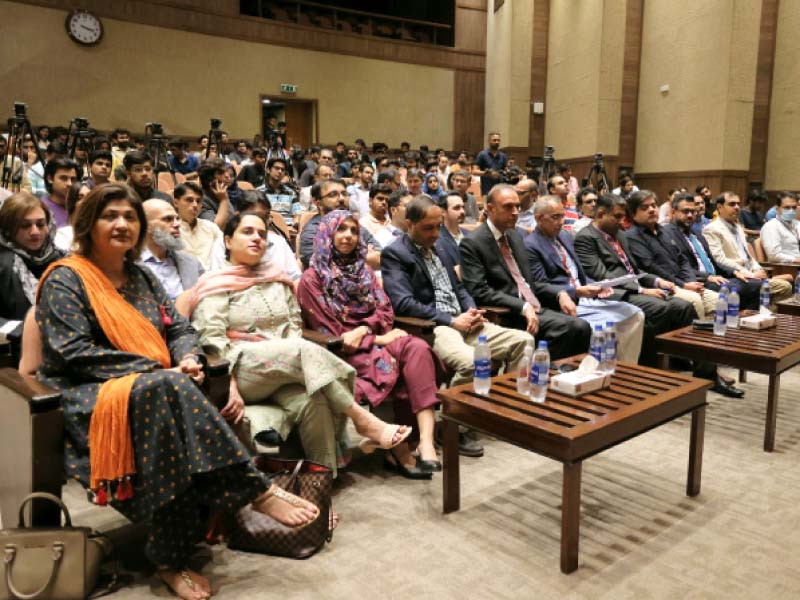 ---
KARACHI:
Pakistan's central bank has expanded its scope of investigation beyond the eight banks allegedly involved in undervaluing the rupee to an all-time low of Rs240 against the US dollar. The banks found guilty will face "regulatory actions" in December 2022, says the central bank.
"The deadline for the completion of the investigation is the end of this month (November 30, 2022). After that, we will take the required regulatory action against them (those found guilty)," said Jameel Ahmad, Governor State Bank of Pakistan (SBP) after inaugurating the Institute of Business Administration's (IBA) Finance Lab at the University of Karachi on Monday.
"We have identified the suspected banks by taking into account their (rupee-dollar) trade volumes. We have focused on those banks which were actively involved in trade," he said.
"Initially, the central bank was investigating a total of eight banks. Later on, however, it expanded the scope of the investigation to include more banks," added Ahmad.
To recall, the domestic currency devalued by almost 35% (or around Rs62) in the first seven-months of 2022, and hit an all-time low at Rs239.94 against the US dollar on July 28, 2022. It closed at Rs178.17 on December 27, 2021.
The currency approached the record low level again in September 2022 after witnessing a partial recovery in August and September.
On Monday, the rupee depreciated by 0.02% (or by Rs0.05) to close at Rs221.69 against the greenback. The rupee has been fluctuating and stabilising around the current level for the past three weeks.
Earlier, Finance Minister Ishaq Dar suspected that "banks were involved in undervaluing the rupee". Dar estimated the fair value of the currency to be in the range of Rs180-200 (against the greenback).
Earlier, commercial banks reported earning windfall profits in the first nine-months (January-September) of 2022. Their income from the rupee-dollar exchange rate jumped by a minimum 50% to a maximum 550%, according to local research houses.
"The central bank has foreign currency reserves at over $9 billion at present which are more than sufficient to pay for imports and repay the foreign debt on time," noted Ahmad, adding that, "We are aiming to clear all LCs (letter of credits) of up to $100,000 each by the end of the ongoing week."
The central bank has also taken some additional measures to facilitate export-oriented sectors. "We have also cleared the import of machinery (LCs) of those projects which were near completion," added the SBP governor. Some of the companies and sectors have also been allowed imports equivalent to 50-60% against their imports of last year.
Published in The Express Tribune, November 15th, 2022.
Like Business on Facebook, follow @TribuneBiz on Twitter to stay informed and join in the conversation.
COMMENTS
Comments are moderated and generally will be posted if they are on-topic and not abusive.
For more information, please see our Comments FAQ