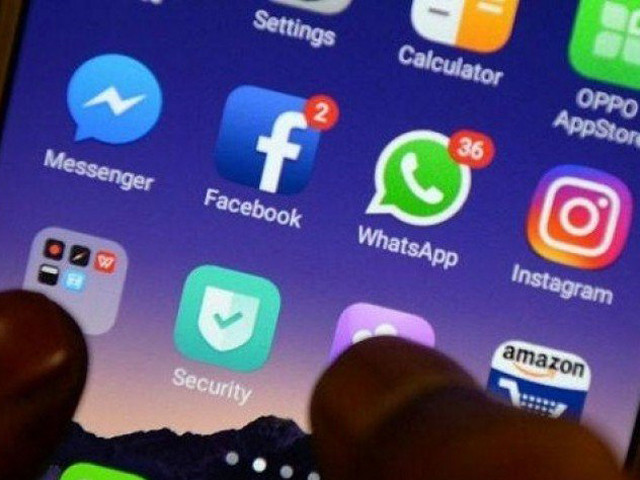 ---
ISLAMABAD:
Economists, public intellectuals and the media often discuss how fiscal and balance of payments deficits of Pakistan have been leading to poor economic performance. However, there is no discussion on the root cause of the twin deficits: the learning deficit.
Educational institutions in Pakistan are merely concerned with conducting examinations, ensuring class attendance and awarding degrees. Resultantly, thousands of young people graduate and then keep looking for decent jobs for years.
Educational institutions are certainly responsible for not inspiring the students to learn and seek knowledge.
In the age of digital connectivity, even the youth does not make personal efforts to learn. Many can spend hours on social media and worshipping political leaders but would never spend time on reading books and doing free online courses.
Businesspersons will also hardly make efforts to improve their business skills. They believe that they have crossed the age of any sort of learning and the years of experience should suffice, which is not true.
As time changes, businesses have to evolve to compete in the market and that requires the learning of new skills. If they want to expand their exports, they need to train themselves and their top management in export strategy.
Political leadership does not seem to be interested in learning public policy or latest trends in science and technology. Most politicians join academic conferences only to deliver speeches because they do not think they need to learn from such seminars and conferences.
Civil servants have a mechanism for involuntary training, which has been regimented over time. Personal initiatives towards learning lack even in this community of policy practitioners. Many think so much research has been conducted and Pakistan only lacks implementation. However, it is hard to find any quality research on any topic that affects citizens.
Most of the donor-funded or internationally funded research by professors and consultants focus on the macro perspective of issues. There is hardly any focus on micro and contextual aspects and collective agency in our research studies. Resultantly, there is a lack of appetite for research that matters.
District administrations and city governments have stopped spending money on public libraries. The existing libraries are in a desperate need of revitalisation, funding and most importantly, a revival of reading-learning ecosystem.
Instead, the administrations and municipalities seem to be giving priority to the construction of roads, flyovers and the likes.
With a plethora of other public services neglected by the state due to the funding of road construction, public libraries and a literary culture are close to dying down, if not already dead.
With a rapidly rising population, Pakistan stands at a median age of 23. Governmental policies lack focus on reviving the library culture, and providing digital access to books and knowledge.
Moreover, there is absence of a system that looks into the changing demand for books, topics, encyclopedias, etc with the fast pace of today's world. They have mainly been focusing on underpasses and flyovers.
As a consequence, libraries have not been able to keep pace with the rising population and changing demand for books and digital access. There is no performance target for district-level officials to invest in public libraries.
School bags of kids in Pakistan are heavier than those in the advanced economies. However, our students lack creativity, problem-solving and teamwork skills.
At the undergraduate level, almost every student in the advanced economies does a part-time job. Why very few students do so in Pakistan? Why are they being unable to have their mark on the academic front?
Once people graduate, they do not keep pace with the changing technologies and evolving knowledge. Many of us do not pursue further education and skill development through online training and knowledge platforms.
Switch on any TV channel and you will hear the same story by the political pundits. There will hardly be any programme on this year's Nobel Prize winners in different disciplines.
There won't be any interest in the mainstream media to show the life and journey of such scholars because they only have to give the breaking news of a new statement by a politician. Let us assume a TV channel starts featuring such stories and the creative content for learning. There simply won't be any viewership. Because people do not need such content.
If we review the story of nations that gained power and prosperity, it was due to the knowledge and learning. How should Pakistan solve its fiscal and balance of payments deficit problems? The solution lies in making our private sector competitive globally. How to make it more competitive? It can only be achieved through better learning by entrepreneurs, graduates, skilled workers, corporate professionals and policymakers.
Pakistan is not poor because we do not have enough resources. It is poor because we do not have enough appetite for knowledge, reading and learning. This prevails across different segments in society. Learning is not a priority. We spend our energies and time on political gossips and conspiracy theories instead of learning a new skill or concept.
The writer is a co-founder of atomcamp
Published in The Express Tribune, November 14th, 2022.
Like Business on Facebook, follow @TribuneBiz on Twitter to stay informed and join in the conversation.
COMMENTS
Comments are moderated and generally will be posted if they are on-topic and not abusive.
For more information, please see our Comments FAQ