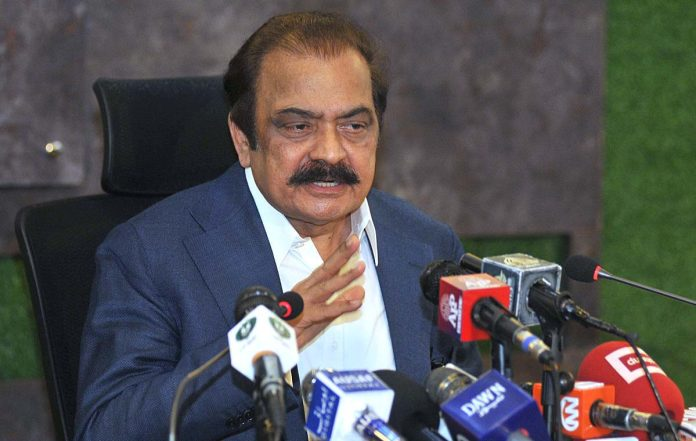 ---
ISLAMABAD:
The PTI workers and supporters have been protesting in different cities of the country mainly in Punjab since the failed assassination attempt on former prime minister Imran Khan in Wazirabad last Thursday.
Earlier today, the PTI protesters led by Zulfi Bukhari blocked the M1 Motorway Interchange and announced that they would continue to protest until further orders from the party chief.
"M1 & M2 Both closed from Islamabad Interchange. Alternatively, M1 can be accessed from Fatehjang Interchange. & M2 can be accessed from Thaliaan Interchange. All other roads of Islamabad are all clear for traffic," the Islamabad police said in an update on Twitter on Thursday.
In a statement on Thursday, the interior minister said the routine affairs of citizens had been badly affected due to the protests held by PTI workers "who are blocking the roads under police protection and official protocol".
The security czar said that the protests were also disrupting business activities and students' education while patients were unable to reach hospitals. "This situation is not only unbearable but also painful for millions of people."
A handful of PTI workers have been troubling the people for the past four days with the involvement of police and are placing chairs on the roads, Sanaullah said.
He went on to say that the patience of the people has now been exhausted due to the disturbing situation. "We do not want any kind of political conflict but cannot allow such a situation. There is a fear that the people will now start holding accountable the riotous and anarchist followers of Imran Khan," the interior minister added.
He also appealed to the local leaders of PML-N and lawmakers to play their role to help the citizens in "these difficulties".
(With additional input from APP)
COMMENTS
Comments are moderated and generally will be posted if they are on-topic and not abusive.
For more information, please see our Comments FAQ