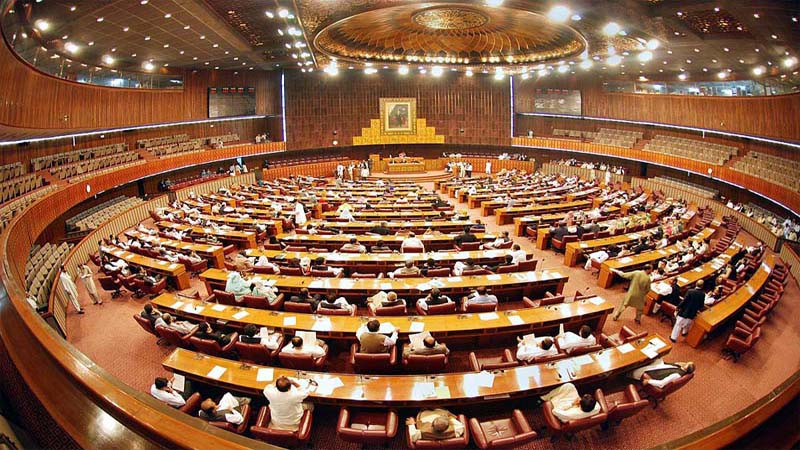 ---
ISLAMABAD:
The National Assembly's Special Committee on Sacked Employees on Tuesday rejected the reports presented by government departments for dismissing their workers during past tenures.
The body, which met under the chair of PPP's Qadir Khan Mandokhail, was briefed by the Intelligence Bureau (IB), National Highway Authority (NHA), and the Petroleum Division of the energy ministry on the sacked employees.
In the meeting, IB officials told the committee that 778 employees were recruited by the bureau from 1993 to 1996. Of them, 38 were officers were fired for irregularities. However, on the orders of the Supreme Court, these employees had been reinstated, they added.
The NA panel expressed its concerns over the difference in the pay scales of the IB employees in different provinces, especially over the scaling down of the salaries of the restored workers.
It inquired under what law were the employees were sacked, adding that first they were recruited and then told that there was a problem with their test interviews.
The chairman of the committee summoned the IB director general in its next meeting seeking the details of the sacked employees.
During the meeting, Mandokhail became angry when the NHA officials did not provide the required details to the committee and issued a show-cause notice to the authority's chairman.
"Don't tell us stories. We are not sitting here to listen to your useless talks," he added.
The committee also reviewed the transfer and dismissal of employees by the Sui Southern Gas Company (SSGC).
The SSGC Human Resources representatives said they were unaware about the transfer of the reinstated employees.
They assured the NA panel to withdraw the transfer orders of the reinstated workers to other provinces.
They also told the committee that the issue of dismissed employees would be placed before the SSGC managing director.
The gas company's HR representatives told the panel that the employees were sacked as part of the SSGC's disciplinary action.
The committee also summoned the SSGC MD in its next meeting.
The government employees appointed during the period from November 1, 1993 to November 30, 1996 and dismissed during the period from November 1, 1996 to October 12, 1999, were restored under the Sacked Employees (Reinstatement) Ordinance Act 2010.
They were rendered jobless as a result of the Supreme Court's verdict authored by Justice Mushir Alam on eve of his retirement on August 17, 2021. However, they were restored again by the apex court on December 17, 2021 by exercising its suo motu power under Article 184 (3) of the Constitution.
COMMENTS
Comments are moderated and generally will be posted if they are on-topic and not abusive.
For more information, please see our Comments FAQ