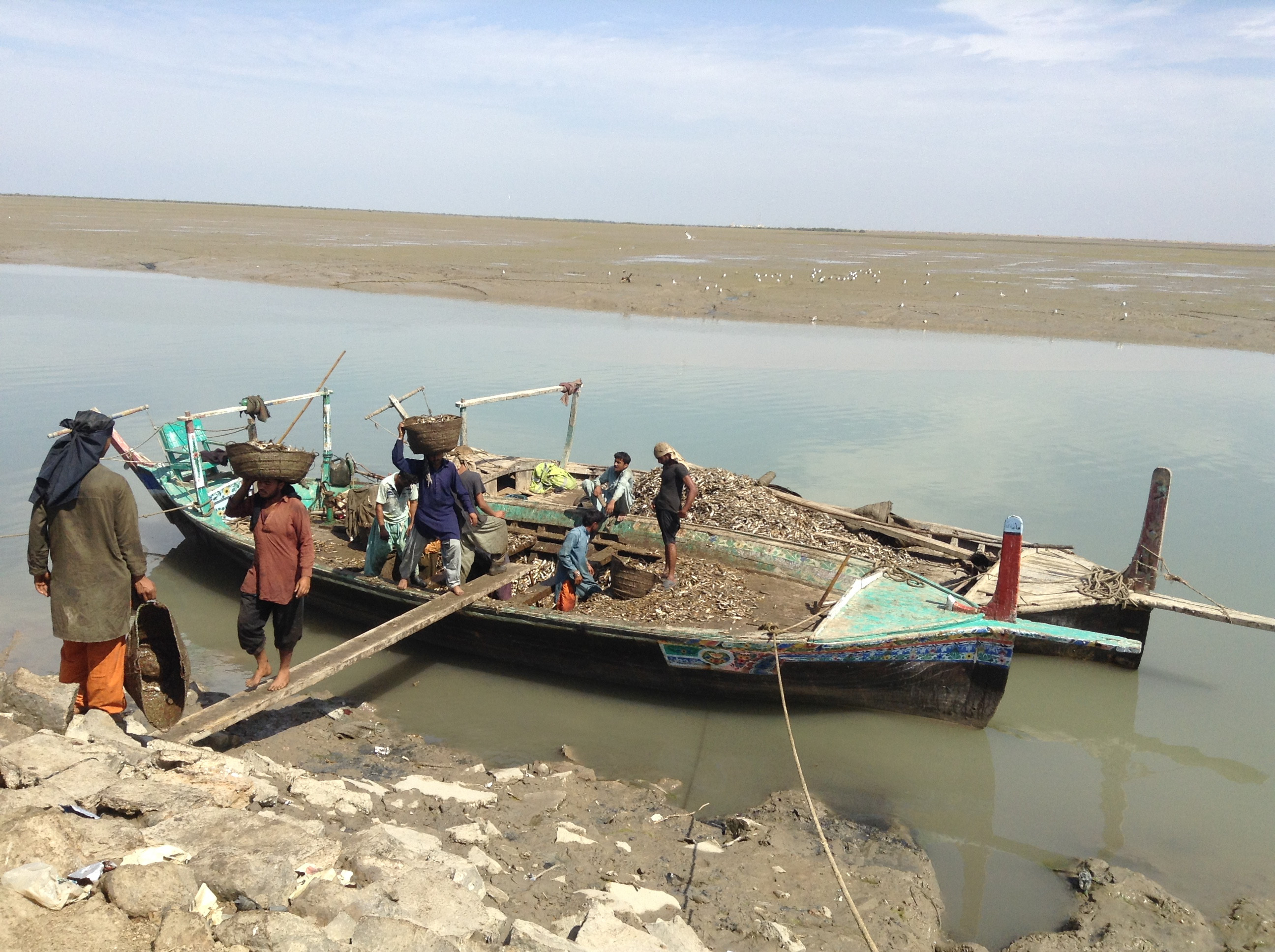 ---
LAHORE:
Despite the availability of modern methods like cage farming and biofloc, Punjab's fishermen remain stuck in the past when it comes to fish farming, which experts feel is due to the government's lack of interest in educating piscators.
Using the traditional method of fish farming, 1,000 juvenile fish are released in a pond spread over 272 square feet, or 1 marla. Whereas, using modern techniques, 1,000 fish can be housed in a cage or drum which occupies minuscule space.
The reliance on traditional methods means that on average fish farmers produce 1,480 kilograms of fish from a 1 acre pond - equivalent to 160 marlas of land. Given the advantages that come with modern methods of fish farming, experts feel that the only reason these have not been heeded to is the government not investing significantly in training or making fishermen aware.
Muhammad Tariq, who practises cage fish farming, agrees. "Farmers get put off when they incur losses due to the newer methods. However, they have not been formally trained by anyone, so they are bound to fail," Tariq remarked. Tariq has been doing cage fish farming in Dera Ghazi (DG) Khan, for the past two years and feels that this kind of farming has benefited him. "The cage contains 30 to 40 grams of fish seed. The fish are ready after eight months and can weigh up to 1 kilogram," he informed, adding that this method was cheaper as the fish feed only costs Rs 180 per kilogram and minimal space is utilised. However, Abdul Rahman, who was involved in biofloc fish farming in the border areas of Lahore, was of the view that the new methods were disappointing.
"During the past one year I have lost over Rs 100,000. Therefore, I had to close my fish farming business," Rahman informed. Elaborating on his losses, Rahman said that poisonous gases started forming in the drums used for biofloc farming, which resulted in the death of fish. Dr Waqas, another fish farmer, feels that Rahman's experience has been ruined due to the government not investing in training farmers like him. "Biofloc fish farming requires technical skills. The tank's size, height, and water storage capacity need to be taken into account. The tank cannot produce much fish if it is extremely small and has a low height," he explained. Punjab Fisheries Assistant Director, Mian Ghulam Qadir, when asked about the lack of investment in formal training for fish farmers, replied that the department had started a training programme already.
"Most people skip the training and start farming after watching a few videos on social media and burn a hole in their pockets," said Qadir. He further said that the department's training programmes gave information regarding measurements of tanks, fish feed, and species of fish which could be bred. Similarly, Dr Zahid Siddiq, Director General of Fisheries for South Punjab, said that the government was quite serious about promoting modern methods of farming. "The government has allocated Rs 1.775 billion for this project. We will also subsidise the installation of cages by 80 per cent," Dr Siddiq claimed while talking to The Express Tribune.
Published in The Express Tribune, November 8th, 2022.
COMMENTS
Comments are moderated and generally will be posted if they are on-topic and not abusive.
For more information, please see our Comments FAQ